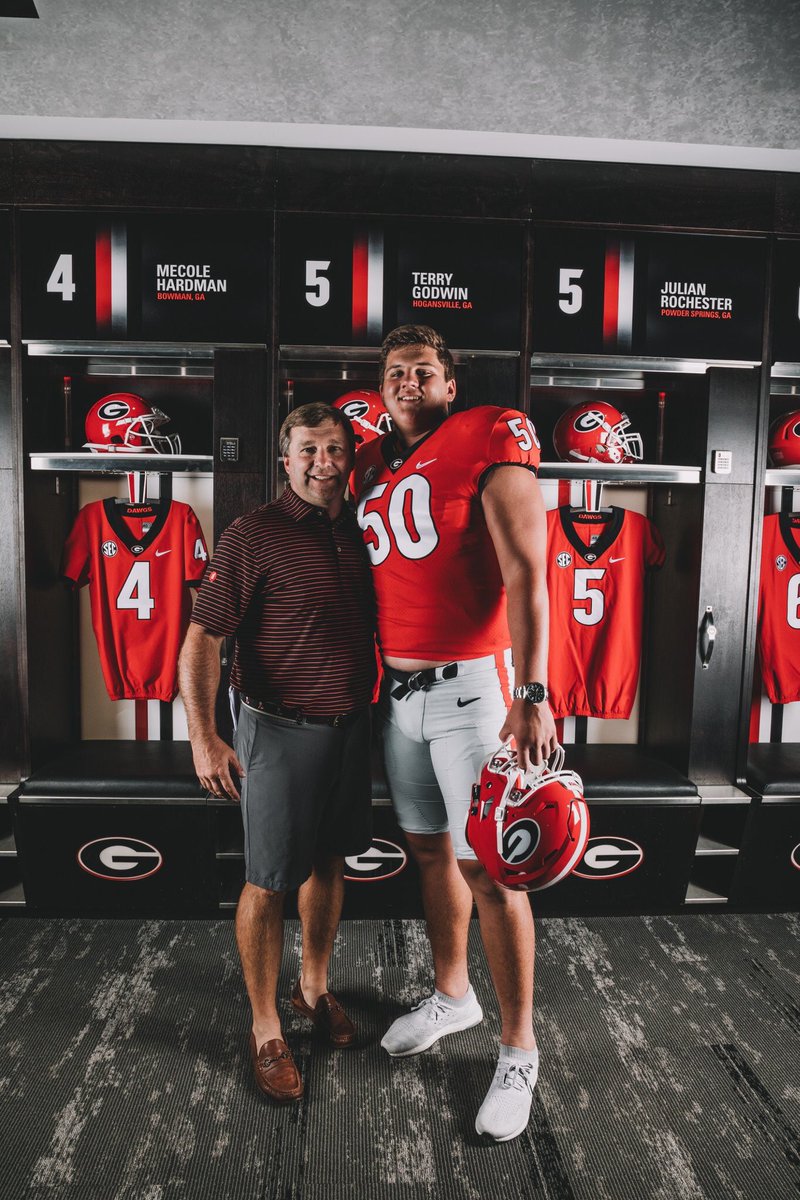 Update: Ratledge has committed to UGA. Story HERE!
Today is the decision date for one of the top prospects remaining on UGA's recruiting board – Tate Ratledge.
At 6'7 310 pounds Ratledge projects as a dominant right tackle in the SEC with the strength to maul in the run game and the length be an elite in pass protection. During his junior season at Darlington School he dominated every Friday night and in offseason camps this summer against elite competition he routinely won 1-on-1 battles. At this point in his career, Ratledge is still raw and the former tight end will benefit greatly from a college strength program.
For the last several months it has been a battle between Tennessee and Georgia for Ratledge's services. Tennessee was the early favorite to win the battle with strong family connections to Knoxville. Jeremy Pruitt and Will Friend did an outstanding job recruiting him but then Sam Pittman and Kirby Smart turned up the heat. Once Pittman made it clear to Ratledge and family that he was a priority for the Class of 2020 everything began to trend in the Dawgs direction.
Also working in the favor of UGA is the depth chart. If Andrew Thomas and Isaiah Wilson have the strong seasons that are expected of them, both are likely early departures for the NFL Draft. Cade Mays will likely take over at one of the tackle positions while the other will be open. Meanwhile in Knoxville, the Volunteers signed Top 5 offensive tackles Darnell Wright and Wanya Morris in the Class of 2019.
Today, I fully expect Ratledge to make his commitment to UGA. He is a big time player and a big time commit. Pairing Ratledge alongside Broderick Jones will give the Dawgs two elite bookends for the future. It will be an intriguing battle to see who projects as a left tackle on the collegiate level and who moves to right tackle.