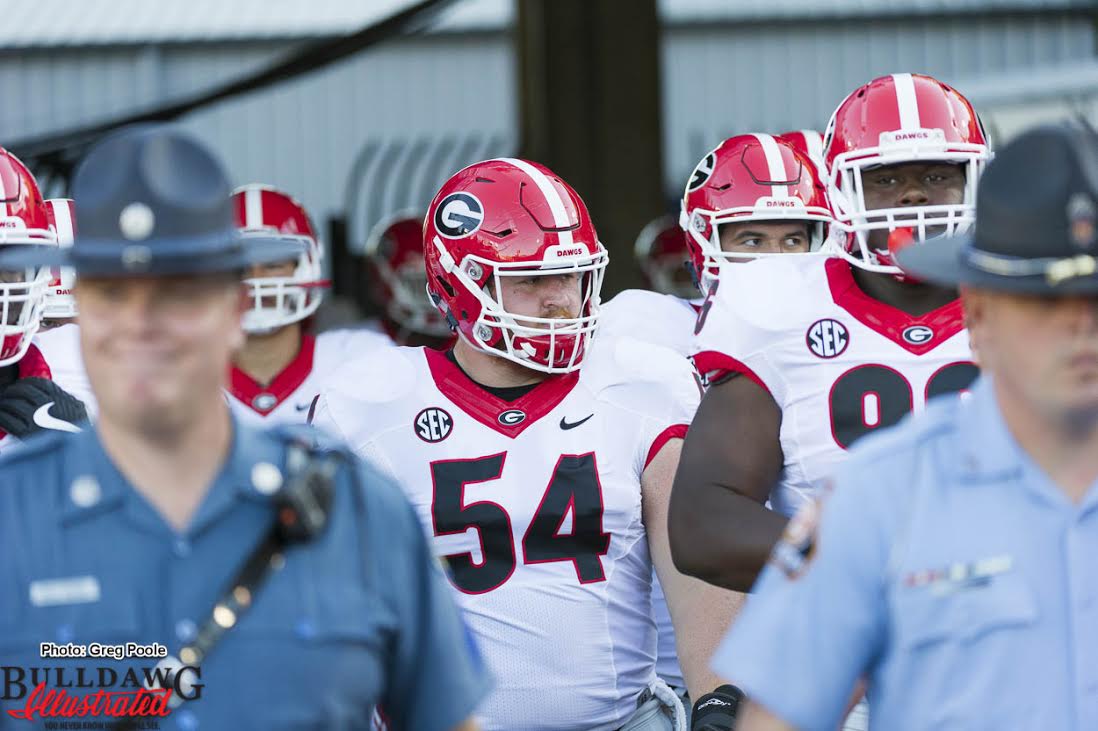 Brandon Kublanow understands the importance of not dwelling on the past and putting full effort in preparing for the next game.



The Bulldogs had nothing going in their direction in their game against Ole Miss and their struggles continued with the offensive line.


Since game one of the Bulldogs season, the offensive line has been shaky and each week they have struggled in the game, and that notion did not change much this week.


Kirby Smart said he was more pleased this week with the offensive line but understands that there is still more improvement to be made with that unit.


Coming off a tough loss like the Ole Miss game is tough for any team, but as a team leader Brandon Kublanow is doing his best to keep the focus on the next game and not to focus on the past too much.


Coach Smart mentioned that the team would definitely need to learn from their mistakes against Ole Miss but the 24-hour rule is in effect and the team would need to put all of their focus on Tennessee if they want to avoid embarrassment again.


Brandon Kublanow had this to say concerning the mindset that the team needs to have after a brutal loss to Ole Miss.

You know, you can't dwell on the past. We'll fix things that need to be fixed and move on…Season's not over and we need to get back to work


Kublanow and the team as a whole will be looking to rebound this week against another very tough opponent in the 11th ranked Tennessee Volunteers.