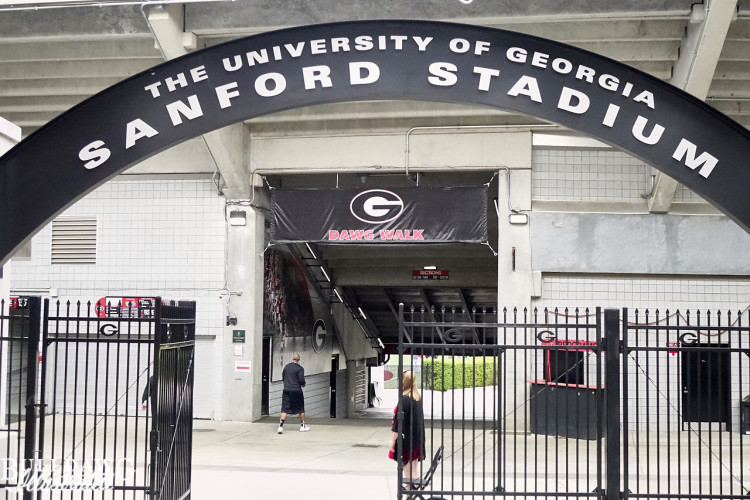 This past week, the Dawgs lost 2017 commit, Latavious Brini. However, Georgia Recruiting is still good in terms of  the 2017 class.The class is already full of talent athletes and losing Brini isn't going to affect them much.
Brini is 4-star defensive back that was a soft commit at UGA since this summer. However, since a recent trip to Miami, he is uncertain about Georgia.
He is the nation's number 33 cornerback for the 2017 class, and will be a great asset where ever he  attends college.
With Brini decommitting, that leaves Georgia with only 15 commitments for the Class of 2017. That also leaves the Dawgs with just two defensive backs for this year. That's 5-star safety Richard LeConte III and 4-star cornerback William Poole III.
It is safe to say that the defensive back position for the Dawgs is something they are going to push hard for until February.
To some, this may seem a tough loss for the Dawgs, however, there are plenty of defensive backs that Georgia is looking at or considering.
Here are two picks that are considering UGA or UGA should be considering them. However, these two athletes are just what Georgia is looking for at the DB spot. They each would make an impact early on for the Dawgs.
Jeffery Okudah:
To begin with, Georgia should have its eyes on is DB Jeffrey Okudah from Grand Prairie, TX. He visited last week for the Tennessee game. Okudah is a 5-star DB that Georgia desperately needs. He has excellent vision on the field he is big and strong and just what the Dawgs need.
In an article by rivals.com author Nick Krueger caught up with Okudah about going Georgia this past week. He had this to say about Georgia,
"They need some DB help, so I know they're going to be giving me their best sales pitch for why going to Athens is going to help me get to the next level. I'm a high-intensity guy and the SEC is a high-intensity conference, so I think we would go together just fine."
Georgia has a slim chance to get Okudah, but it would be a big one if they did. However, he's an ideal candidate for the Dawgs and would make a great addition.
JUNIOR SEASON HIGHLIGHTS:
Deangelo Gibbs:
The next DB that has Georgia high on the  list is hometown guy, Deangelo Gibbs. The number three safety in the nation is a 4-Star powerhouse from Loganville, GA. Gibbs is a tall DB and comes with a lot of football knowledge. He has great vision on the field as well.
Gibbs was one out of the nineteen class of 2017 targets that were in Athens this past weekend.  After five visits to Georgia, he keeps returning.
The number 41 player in the nation, he is the top uncommitted prospect that Georgia is pursuing. After the Tennessee game, Dawg Nation writer Jeff Sentell spoke with Gibbs about what Coach Mel Tucker said to him:
"Tucker told me something right after the game that stood out. He told me, 'See, that's why we really need you. That's why we need you back there. You could contribute to prevent if you were playing for us,' " Gibbs Said.
This would be a huge pick up for the Dawgs and would be an ideal choice at the safety position. Gibbs has a lot of talent that could be in play early at Georgia.
Last Season highLIghts:
http://www.hudl.com/v/pDK0U
These are just two of the potential defensive backs that Georgia is actively recruiting. There are plenty more that Georgia has their eyes on and it is only going to get more interesting. By the time signing day comes around, Georgia hopes at least one of these two guys is coming.