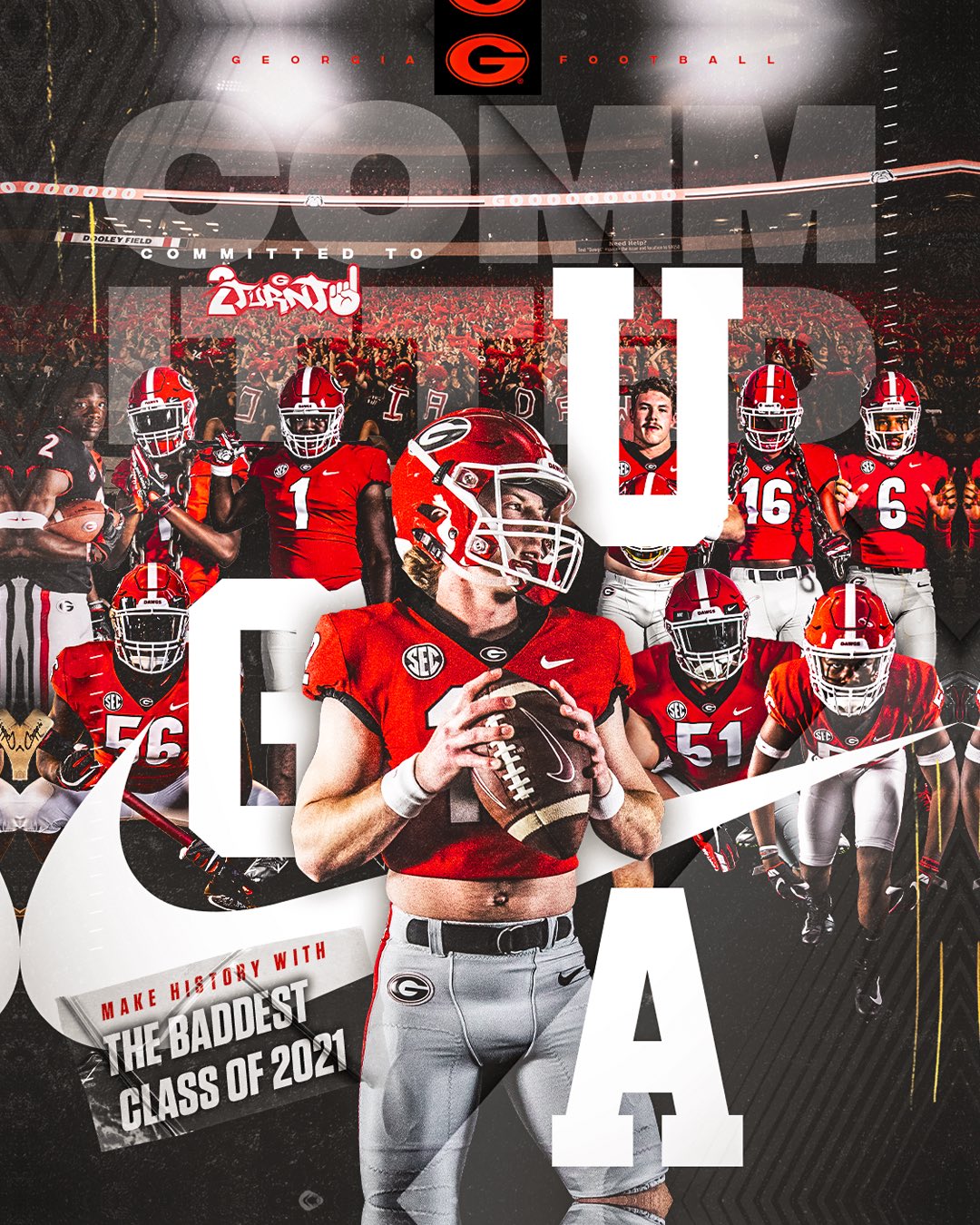 College football is all about having the right guy under center, or in the shotgun to update that football phrase. It's a quarterback world and we're all just passing through. Clemson, Alabama, Oklahoma, Ohio State. All the programs that consistently find themselves in a position to be in the College Football Playoff and content for National Championships are bringing in stud after stud at the quarterback position, without failure it seems. Kirby Smart and company have brought in plenty of talent at QB for sure, but it has yet to produce the fairy tale ending for the Dawgs.
Brock Vandagriff is a 5 Star and he's worth every single one of them. Today the heralded signal caller made things official and has signed with the Dawgs. The former Oklahoma commit and native of Bogart, Georgia, just 15 minutes outside of Georgia's campus, has all the makings of being 'the guy' for the Dawgs in years to come. Vandagriff is the son of coach, a student of the game, a workout fiend and physical specimen, and an extremely accurate passer.
Vandagriff has been the anchor of the 2021 class for the Dawgs. With COVID putting a halt on all in-campus recruiting and in-home visits, what better than having your future signal caller invite a plethora of major Georgia recruits and targets to his home and play the role of Dawg ambassador when the coaches and staff cannot? Vandagriff did just that. As talented as Brock is, he is an even more effective leader. The intensity that Vandagriff brings and the level of his play are the high tide that raises all the boats around him. Look no further than the Prince Avenue that Vandagriff has lead to the Final 4 of the GHSA playoffs. The team is not overly loaded with talent and, or size, but Vandagriff helps to elevate the play of all those around him.
Brock will make the short trip down the road to UGA as an early enrollee in January. Vandagriff is the first from Prince Avenue to be allowed to graduate mid-year, which shows the intellect and drive that he has on top of his football acumen. A huge part of this class, Vandagriff will play a big roll in Georgia's future success, the only question is how soon?