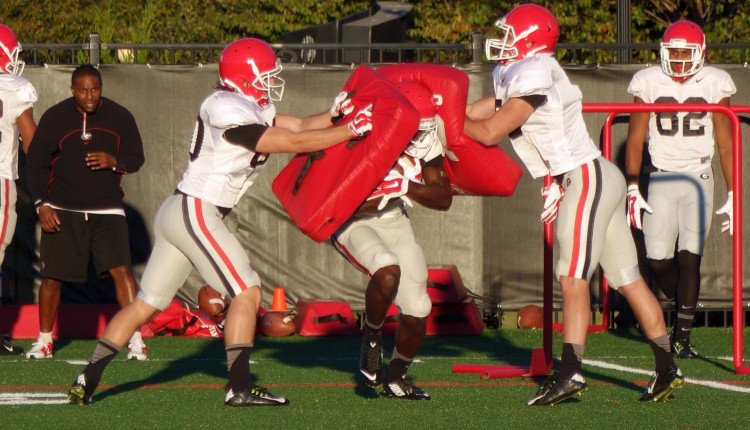 [su_spacer size="20″] Bryan McClendon has several titles at the University of Georgia. Wide receiver coach, assistant head coach, and passing game coordinator but his role in the wake of the rumors that swept across the internet last week was to reassure recruits that Georgia's coaching staff was not in the process of disintegrating – damage control coordinator.
[su_spacer size="40″] In his role as recruiting coordinator, Coach McClendon is the point man in Georgia's effort to land what many experts believe could be a top 3 recruiting class for 2016. Naturally, rumors that coaches and coordinators were fired or have resigned can affect the decision of a high school prospect. McClendon was a busy man last week.
[su_spacer size="40″] Also in the clip below McClendon talks about how Terry Godwin's high school quarterbacking experience has helped him run the Wild Dawg at Georgia, special teams responsibilities and the progress of freshmen wide receiver Michael Chigbu.
[su_spacer size="40″]
Bryan McClendon Interview – Auburn Week
[su_spacer size="60″]