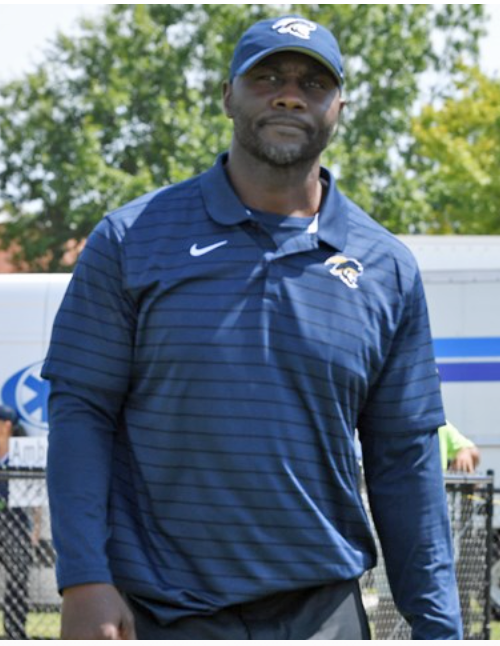 AUTRY DENSON – Denson is the head coach of Charleston Southern, in his third year with the program. Denson knows his team has virtually zero chance at winning this game, so we'll see what he says in his pressers this week about how he plans to prepare his team for the matchup against Georgia. If Charleston Southern plays well in a particular area, that could help him because more eyes will be on his program than usual.
JACK CHAMBERS (QB #8) – Chambers is the signal caller for the Buccaneers, so he will arguably be the most important player out there. He leads Charleston Southern in both passing and rushing so Georgia's defense should key in on him first. He's thrown for 17 touchdowns this year but has also thrown nine interceptions. Against a defense as good as Georgia's, you cannot turn the ball over. Expect the Bulldogs to bring a lot of pressure at Chambers on Saturday.
CAYDEN JORDAN (WR #10) – Jordan is the Bucs' leading receiver with 52 catches for 746 yards. He will face a Georgia secondary that gave up more explosive plays against Tennessee than they have in any game this season. That should have the Bulldogs motivated to shut down Jordan and keep the Buccaneers out of the endzone.
SHAUNDRE MIMS (DL #90) – Mims' numbers will make you circle this guy on the depth chart. He has eight sacks and 16.5 tackles for loss this season. He's been the biggest star of Charleston Southern's defense. Georgia's offensive line will obviously be his biggest test of his career but he is a guy that the Dawgs should not overlook. Mims is just the second player in Bucaneers history to rack up 20 career sacks.
GEOFFREY WALL (WR #10) – Wall leads Charleston Southern in catches this year with 62. He and Jordan became the second duo in Bucanneers history to both reel in 50+ catches in a season. The Bulldogs will likely bring pressure often, giving Jordan and Wall little time to get open.
GARRETT SAYEGH (LB #40) – Sayegh is undersized at just 5-foot-9 but has 88 tackles this season, which is a team-high. In a loss to Robert Morris, he had nine tackles and three tackles for loss. If the Buccaneers have any shot of defensive success, Sayegh will have to fly around the field and play his best game of the year.