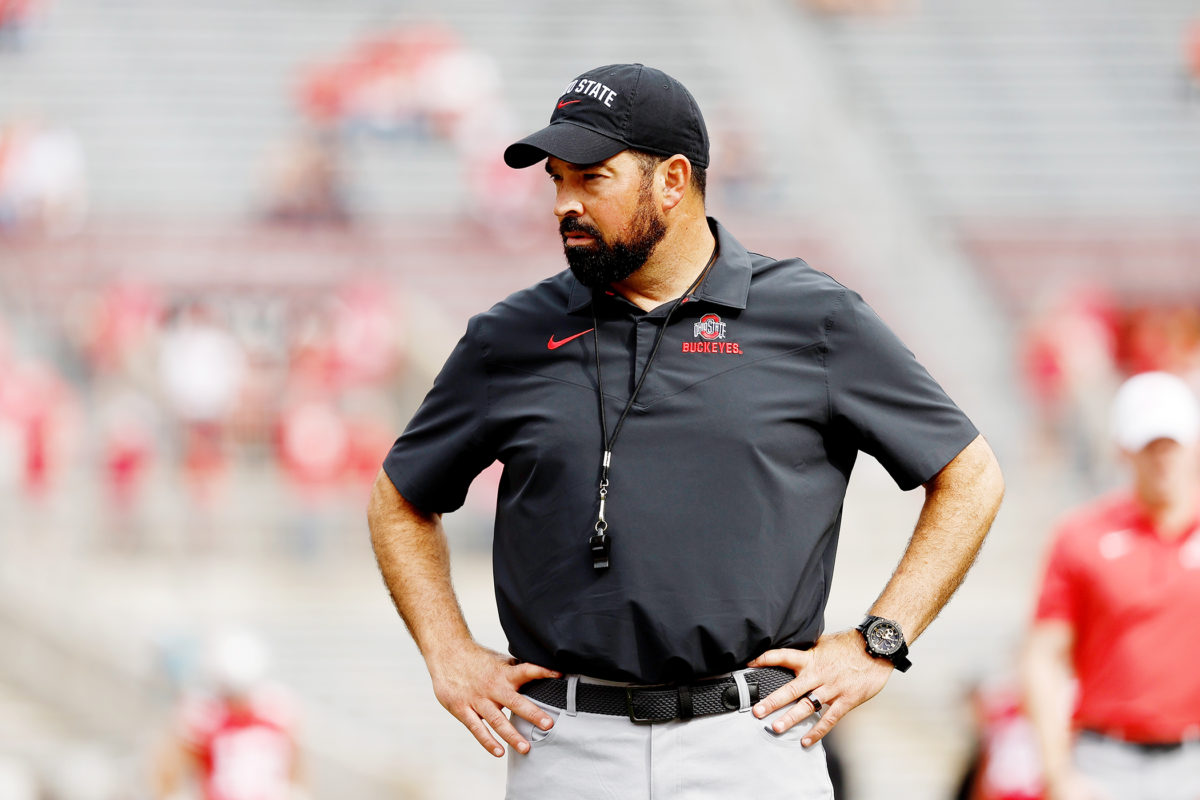 Ryan Day (HC) – Day is in his fourth season coaching the Buckeyes. In his time in charge, Day has managed to put together an impressive 42-5 record. Despite having one of the best head coaching records in college football, Day has received serious criticism questioning whether Ohio State's recent success is due to "being born on third base" having inherited a successful program that was rebuilt by Urban Meyer. Regardless, Day is in charge of a top-4 team with one of most prolific offenses in the nation. His Buckeyes look to derail Georgia's perfect season come New Year's Eve.
C.J. Stroud (QB #7) – Stroud has put together another outstanding campaign throwing for 3,340 yards, 37 touchdowns, and 6 interceptions. Stroud possesses a cannon of an arm and for the second straight year was a Heisman trophy finalist. The quarterback is looking to avenge a difficult loss to their archrival, the Michigan Wolverines, and will look to salvage Ohio State's season by taking down the top ranked Dawgs.
Marvin Harrison Jr. (WR #18) – Marvin Harrison has patiently waited his turn in the best receiving room in the country. After a phenomenal Rose Bowl performance on New Year's Day this past January, Harrison has stepped up as Stroud's number one target. The talented receiver has 72 receptions for 1,157 yards and 12 touchdowns. Slowing down the Buckeyes' offense will start with limiting Harrison's touches.
Emeka Egbuka (WR #2) – Egbuka is another uber-talented player in that Ohio State receiving room. The sophomore receiver is just behind Harrison in his production with 66 receptions for 1,039 yards and 9 touchdowns. The former 5-star recruit from Washington has elite body control with the ability to make contested catches with ease. He also possesses break-away speed. Georgia's secondary will have their hands full preventing explosive plays from Egbuka.
Tyler Eichenberg (LB #35) – Eichenberg is the heartbeat of the Ohio State defense. The linebacker has racked up 112 tackles this season and played against Michigan with multiple broken bones in both his hands. Despite being regarded as one of the best linebackers in the nation, Eichenberg was not named as a finalist for the Butkus Award – given to the nation's best linebacker. Eichenberg looks to prove the voters wrong by leading a talented Buckeyes' defense to a national championship.
Lathan Ransom (S #12) – The junior safety from Tucson, Arizona is putting together an impressive season where he has accumulated 65 total tackles. Ransom is a physical defensive back that is not afraid to come down in the box and hit opposing players. He is instinctual and can fit various defensive schemes. Todd Monken will certainly be aware of where Ransom lines up in the secondary as Georgia looks to create explosive plays down the field.
---
The Greatest Golfer of all time, "The Golden Bear" Jack Nicklaus won the 1961 NCAA championship for Ohio State, and went on to capture an astounding 18 professional majors.
Legendary track and field star Jesse Owens won eight individual NCAA titles at Ohio State, and then went on to remarkably capture four gold medals at the 1936 Berlin Olympic Games.
The only player to win two Heisman Trophies, Ohio State All-American tailback Archie Griffin captured the award in 1974 and 1975, and was the first player to start in four Rose Bowls.