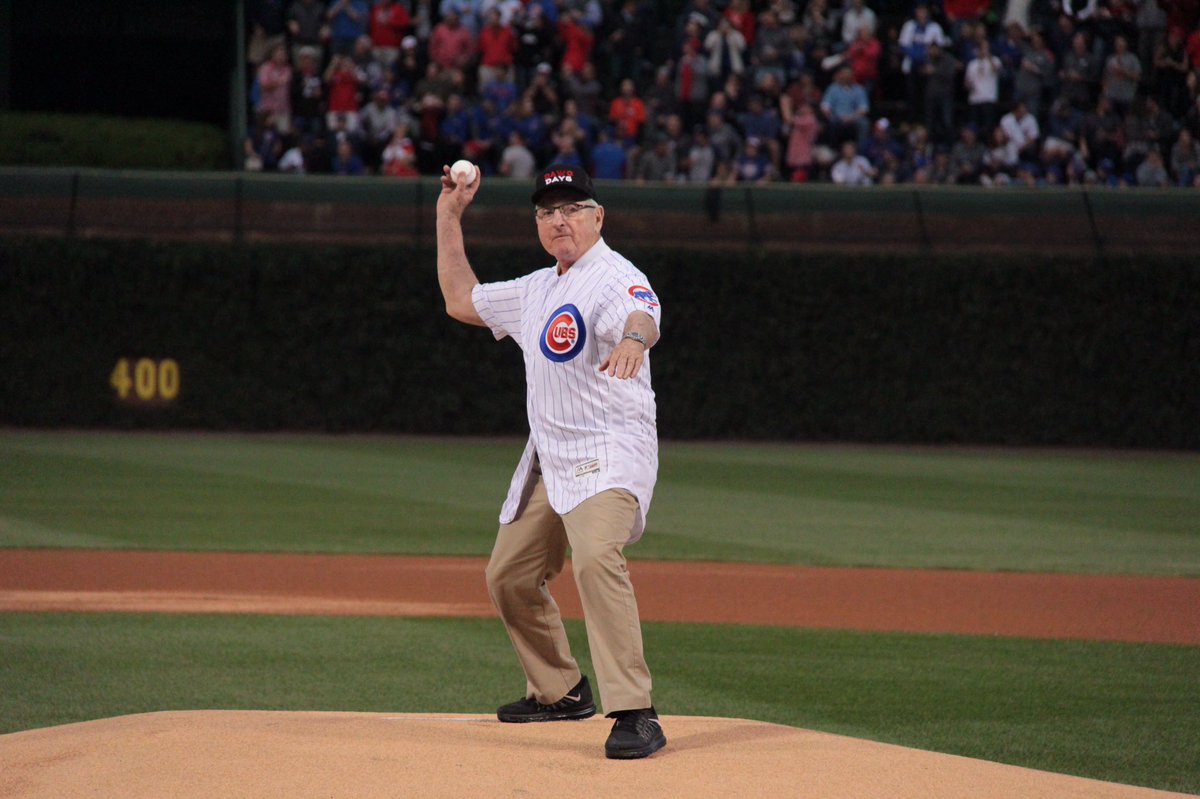 Tens of thousands of Georgia Bulldog fans have made what could be considered a once in a lifetime trip to Chicago, Illinois and South Bend, Indiana for the UGA versus Notre Dame game this evening. And while fans take in the sights and sounds of the Windy City and the surrounding area, why not go watch a Georgia legend throw out the first pitch at a Cubs' game at historic Wrigley Field.




As the former Bulldog Head Coach and Athletic Director walked to the mound and threw out the first pitch, a Wrigley crowd heavily laden with Georgia fans in red and black chanted "UGA! UGA! UGA!" and "GO DAWGS!"



And to say there was a lot red is understatement.



Georgia will take on Notre Dame tonight at 7:30 p.m. ET. If you didn't get a chance to make the trip, you can catch the game on T.V. on NBC or live stream the game online at NBC.com. You can also join us on our game day live thread CLICK HERE.