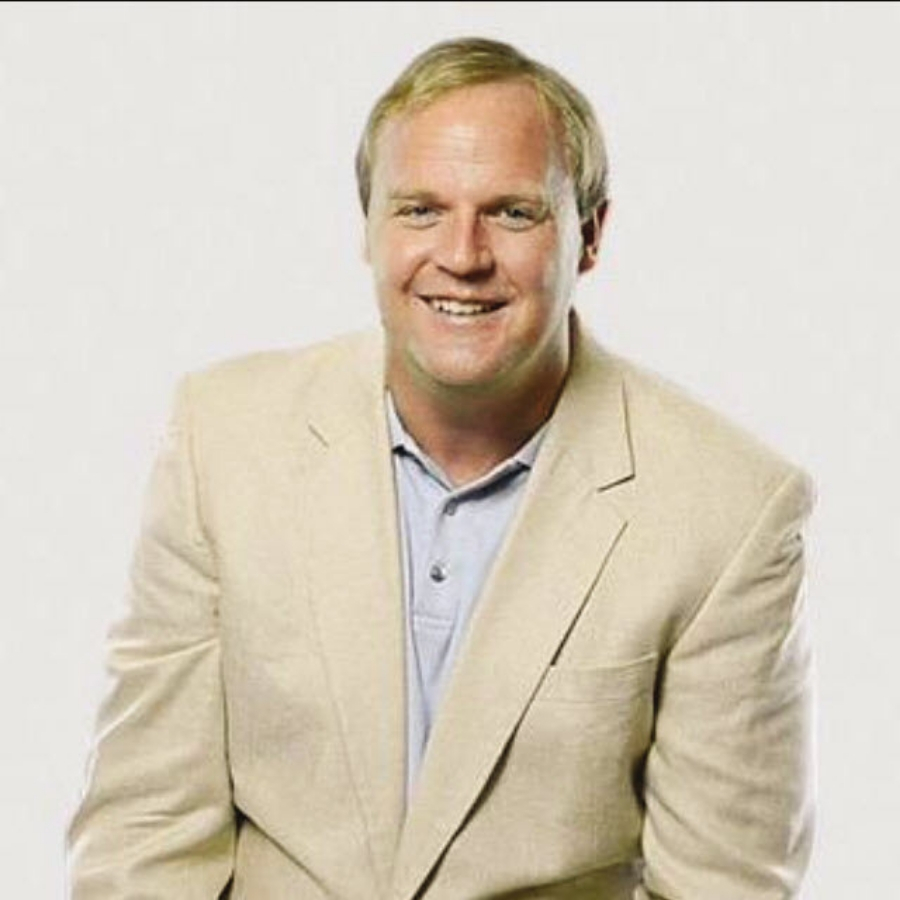 It was the most enjoyable Georgia football season of my life. The pressure had been lifted with the glorious 2021 national championship – Bulldog Nation in a state of euphoria, and on a victory ride though 2022.
Over the summer, Georgia head coach Kirby Smart made it clear that his team would retain that hunter's mentality, with the target squarely on rightfully puffed chests as reigning national champions, even though a record 15 Georgia players were selected in the 2022 National Football League Draft, including an astounding five first round picks off the Bulldogs legendary defense.
From the first drive of the season in a 49-3 victory over Oregon, it was clear that these Bulldogs were on the attack.
For a fanbase used to excessive angst after so many near misses in the pursuit of college football's ultimate dream – oh my gosh, that penalty cost us a touchdown, which is going to cost us the game, which means no title and we've got to wait another year to maybe do it – this mean machine in red and black was out to make its own history, and did they ever.
On the heels of the epic 42-41 victory over Ohio State in the Chick-Fil-A Peach Bowl Playoff Semifinal, the stage was set for Georgia to make a huge leap into College Football immortality.
Georgia was the fifth reigning national champion in the CFP era, which began in 2014, to return to the title game. The previous four all lost: Alabama in 2016, Alabama in 2018, Clemson in 2019 and thankfully on that grand stage at Lucas Oil Stadium, the 2020 champion Crimson Tide fell to Georgia for the 2021 national title.
The opponent and the numbers would line up for Georgia.
It was the fifth all-time meeting between the Bulldogs and the Texas Christian University Horned Frogs. Georgia, spurred on by a record setting performance from All-American legend Frank Sinkwich, beat TCU in the Orange Bowl on New Year's Day 1942, the Bulldogs first ever postseason game.
Georgia beat TCU 34-3 in Athens in the fourth game of the 1980 season en route to the national championship and a perfect 12-0 record. In legendary Hall of Fame Coach Vince Dooley's final season at the helm, the Bulldogs beat the Horned Frogs 38-10. Smart, one of the most important figures to ever set foot on the Georgia football stage, led Georgia to a 31-23 win over TCU in the 2016 Liberty Bowl. It was his first year, and the Bulldogs had a disappointing 7-5 regular season. But star running backs Nick Chubb and Sony Michel announced they were coming back for their senior seasons and the blue chip recruits were coming in droves.
---
---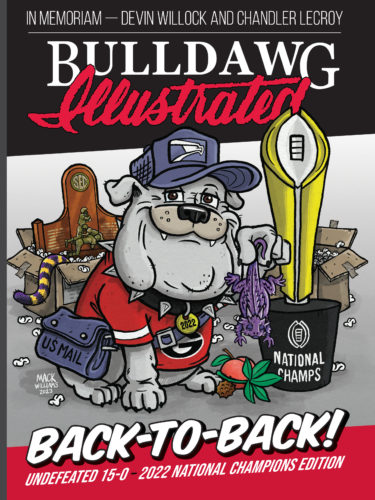 Purchase your print copy of our 2022 Bulldawg Illustrated National Champions Edition now. Or get a back-to-back set, which includes both the 2021 and 2022 Bulldawg Illustrated National Champions Editions.
The mega-editions includes game, scene, fan, and final perspective content, plus over 150 fan photos from the games and the epic National Title campus celebrations in Athens.
Available in singles and 5-packs. All orders include sales tax and shipping.
Order 5 copies of 2022 National Champions Edition $70.00 – Click HERE
Order a single copy 2022 National Champions Edition $28.00 – Click HERE
Order 5 sets of both the 2021 and 2022 Nat. Champions Editions $99 – Click HERE
Order one set of both the 2021 and 2022 Nat. Champions Editions $50 – Click HERE
---
---
It was liftoff time.
This 2022 national championship came 80 years after the Bulldogs' first consensus national title of 1942. It makes for a nice numerical homage to Charley Trippi and Vince Dooley, two of Georgia's greatest all-time legends, who passed away this past fall. Trippi was the Most Valuable Player of the Rose Bowl, a 9-0 Georgia win over UCLA that vaulted the Bulldogs to that 1942 title. Dooley guided Georgia to the 1980 national championship.
Smart's one word answer – "aggression" – when asked prior to the national championship game what he was looking for out of his team in Los Angeles sent a clear message.
The following 65-7 onslaught set a slew of records and milestones and put Georgia in some unique and elite company that many longtime supporters had always felt possible.
Dare to be Great.
Georgia's 58-point margin of victory is far and away the biggest in the history of national title games. Nebraska beat Florida 62-24 to win the 1995 title. USC crushed Oklahoma 55-19 to win it all in 2004. In the playoff era, Clemson's 44-16 win over Alabama to win it in 2018, that was the biggest differential.
And not just for college football.
Let's talk NFL. Joe Montana and Jerry Rice led the San Francisco 49ers to a 55-10 win over the Denver Broncos in Super Bowl XXIV in January of 1990. That's the biggest margin in Super Bowl annals.
The last major blowout that could compare to Georgia's?
How about Tiger Woods' 15-stroke victory at the 2000 U.S. Open at Pebble Beach.
Utter domination.
Bulldog fans … say this five times fast, Georgia just won the national championship game 65-7 to win a second straight national championship.
Staggering.
Georgia is the first and only team in the playoff era to win consecutive national titles. Over the last two years, Georgia has defeated every team that has either played for or won a national title in the CFP era – Ohio State, Oregon, Alabama, Clemson, LSU and TCU.
When thinking about programs with back-to-back national championships over the last half century, it's the most royal of bluebloods – Nebraska, Oklahoma, Alabama, USC. And now Georgia. Coaches like Bob Davaney, Tom Osborne, Bear Bryant, Nick Saban (with Kirby Smart as defensive coordinator for the last team to do it, Alabama in 2011 and 2012), John Mckay, Barry Switzer and Pete Carroll. And now Kirby Smart.
Since falling to Florida in 2020, the Bulldogs have won 33 of the last 34 games. Georgia's back-to-back national champions are 29-1 in 2021 and 2022, with 26 of those victories coming by double digits, and head into the 2023 campaign on a school record-tying 17 game winning streak. The Bulldogs won 17 straight from the middle of 1945 through the second game of '47, with the Trippi-led Dogs of 1946 posting a perfect 11-0 record.
Since the SEC expanded to eight conference games and division play in 1992, only three schools have posted back-to-back perfect league records. Steve Spurrier's Florida Gators in 1995 and 1996 and Saban's Tide teams (with Smart as the DC) in 2008 and 2009.
Kirby's Smart's Georgia Bulldogs are in the most rarefied air and elite company, college football greatness personified.
What a journey.
How 'Bout Them Dawgs!?!?!?!