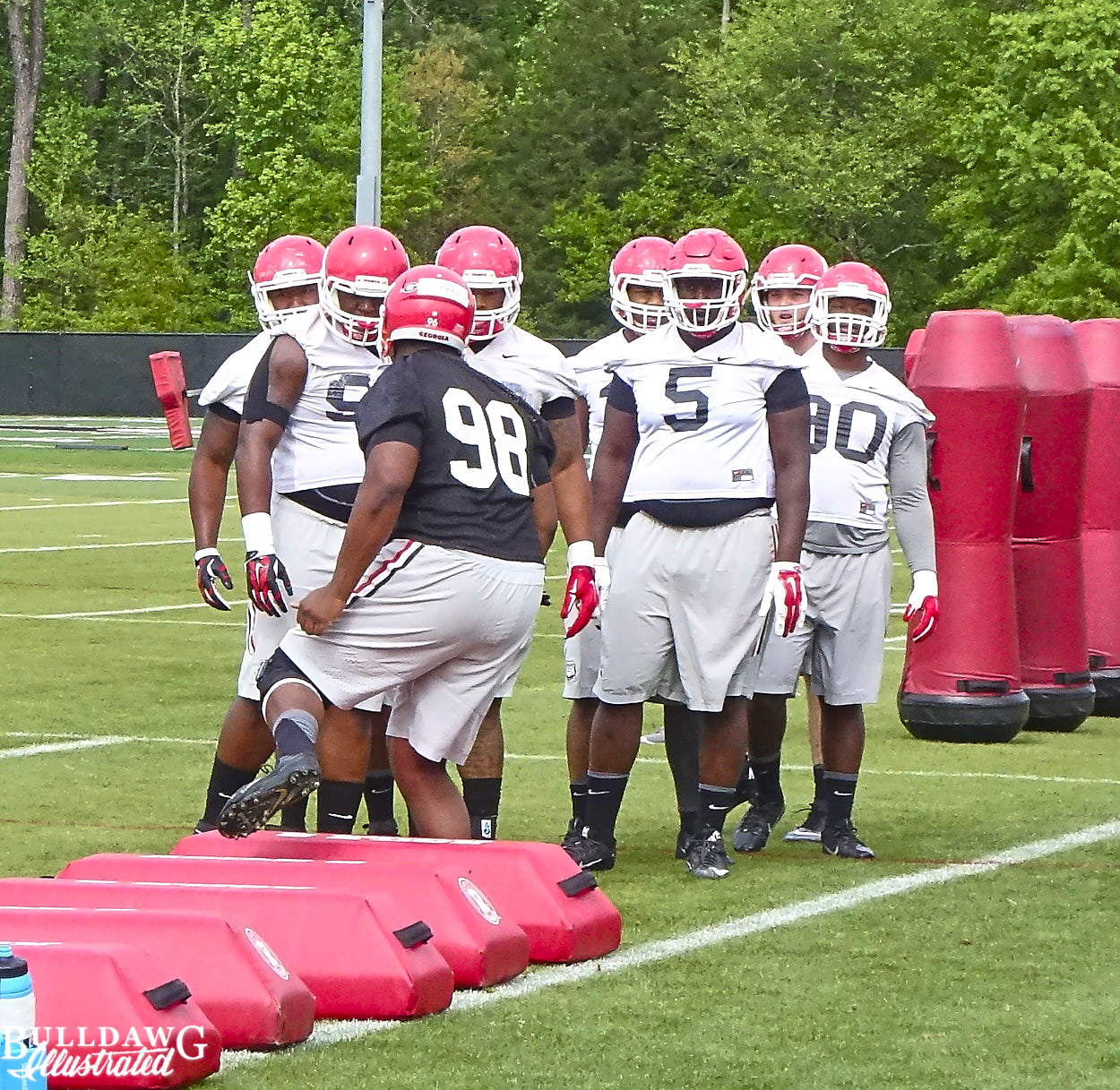 [su_spacer size="20"] Many teams have used some type of symbol to rally around, like a baseball bat, sledgehammer, and even wrestling title belts, but the Bulldogs defense has chosen to rally around a lacrosse stick. This may seem like an odd symbol for a football team to be proud of, but it is very important to this defense and Coach Kirby Smart tells what it means to them.
[su_spacer size="20"]
Although a lacrosse stick may seem like a weird symbol for a football team, Kirby lists a very good reason as to why his defense takes such great pride in it. He has used the presence of this lacrosse stick as a motivation tool for his defense in hopes of making them more aware of forcing turnovers. This is why they take such great pride in the lacrosse stick because it symbolizes that the defense was able to force some sort of turnover during practice, and that they have done their job of getting the ball from the offense.
[su_spacer size="40"] Kirby told his defensive players that he wants to see them punch and swat at the ball the same why lacrosse players use their stick and the defense has bought into this philosophy. They have made it their goal to see their beloved lacrosse stick at the end of every practice because of the great pride they take in it and what it symbolizes. Coach Smart knows that if he can get his defense to excel at forcing turnovers in practice, then that will eventually translate into the Bulldogs defense forcing turnovers in games and he knows how much of a game changer that can be for the team as a whole.
[su_spacer size="40"]
We're always trying to give the kids some kind of edge and the lacrosse stick never got to come out today because defensively we didn't do what we've done all spring, which is attack the ball, rip the ball, pull the ball, bat the ball, intercept the ball. It's all about the ball. We want the ball, the ball, the ball.
[su_spacer size="40"]