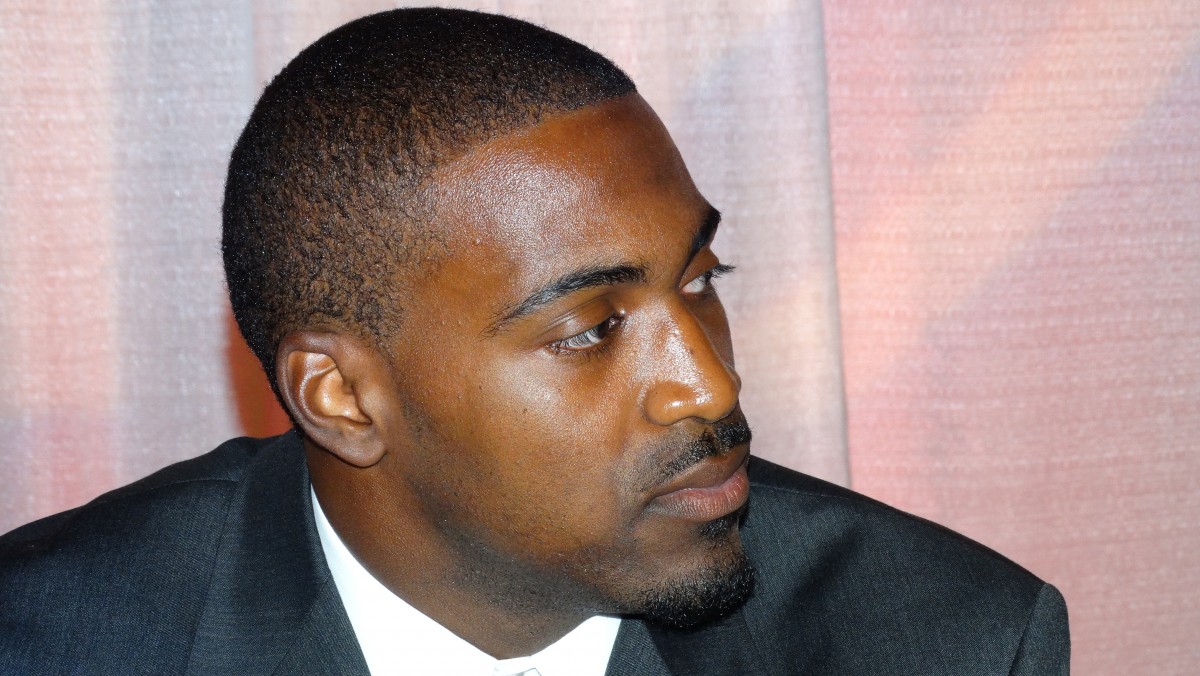 [su_spacer size="20″] HOOVER, Ala. – The preseason accolades continue to pour in for Georgia senior linebacker Jordan Jenkins.
[su_spacer size="20″]
Jenkins, a 6-3, 253-pound product of Hamilton, Ga., is the Bulldogs' top returning tackler from his outside linebacker position with 70 stops in 2014. He finished with 9.5 tackles for loss and five sacks to go along with a team-high 24 quarterback pressures. In addition, Jenkins forced two fumbles and recovered another pair last season.
Jenkins has already been named to the watch lists for the Bednarik Award, the Nagurski Trophy, the Butkus Award, the Lombardi Award and the Wuerffel Award, the ultimate national collegiate award for community service.
But Jordan Jenkins is certainly not a football player concerned with individual honors. His only goal this coming football season is to help his Bulldogs become SEC champions and also get in position to make a run at the elusive national championship.
And speaking to the UGA beat media here Thursday morning at SEC Media Days, Jenkins said he thinks the Georgia defense is ready to perform at an extremely high level in the fall of 2015.
"The average age on this defense is younger than what we've had in the past but it's a team full of veterans that have played in the worst of games and the best of games," said Jenkins. "And this team just has a high level of comfort with each other and we have the utmost faith the guy playing beside us or in front of us or behind us can get the job done and we're not second guessing anybody. We trust that when one person makes a call we're going with that call and are not going to second guess it or anything like that."
And Jenkins is extremely high on the talented incoming freshman class that is already enrolled in classes and counting down the days until preseason camp kicks off early next month.
"The one thing I can say is different about this year – and we always end up saying every year guys are working hard and are prepared to play – but this year each freshman is not just working hard but they are getting into the playbook, spending time in the meeting room and are asking older guys questions. This freshman class is just eager to learn. They're not all about egos and waiting to ask questions when they start camp, they've been asking questions from day one and learning the plays. The amount of plays they know now and delved into the playbook, it's so much bigger than it was my freshman year."
Jenkins said the work ethic of freshman linebacker D'Andre Walker has particularly caught his eye.
"The guy I always pay attention to is D'Andre Walker because he's in my unit and he's the guy I'm responsible for to help ease his transition and help him get into the playbook," said Jenkins. "He's the guy who will just run through a brick wall if you tell him but it's not just him, every unit has a guy who's doing beyond what is required and seeking additional time to learn the playbook and just be more comfortable with the defensive system."
With the talent the Bulldogs have at outside linebacker in Jenkins, Leonard Floyd and the talented rising sophomore Lorenzo Carter, the Georgia coaching staff showed in spring practice it is looking for ways to get all three on the field at once, a scenario that could give opposing offenses even more of a headache when going against the Bulldog defense this season.
"With what Coach (Jeremy) Pruitt has planned, there are multiple lineups that we have together where we can get all of us on the same field, whether it's me moving down to a D-lineman position or Lorenzo moving down to a D-line position or someone moving up a level or something like that," declared Jenkins. "It's going to be interesting watching what all Coach Pruitt has planned out for us. We (linebackers) always like to talk a little trash to each other, just to get each other going and help us stay active and not get complacent with what we've done individually."
Jenkins, asked about senior teammate Malcolm Mitchell's well-documented experience with an Athens women's reading club and the Georgia wide receiver now having written his own book, "The Magician's Hat," said he's been somewhat taken back with what Mitchell has accomplished and is extremely proud of him.
"I've never seen Malcolm, a guy from Valdosta, completely flip and get into reading like he has the last couple of years and now just going into making his own book," Jenkins said. "When I saw that I was like, 'WOW,' and am just proud of Malcolm for doing that because I'm a guy who's loved reading ever since I was little and just to see a guy who didn't ever love reading come to college and start reading and make his own book, that's a big accomplishment for him and I encourage everybody out there to read the book and see what he's created."
Jenkins said he welcomes the Cost-of-Attendance funds college athletes are to begin receiving but just wants to use the extra bit of money in his pocket wisely.
"I mean, buy food and save it up for emergency situations and all that," he said. "And maybe actually being able to buy some nice clothes instead of just going to school with what I had. My freshman year I actually had to wait until holidays to get more clothes and outfits.
But Jenkins quickly added that a football player, or any other athlete, shouldn't choose a future college on the aspect of one school dealing out more Cost-of-Attendance money than another.
"Me personally, I wouldn't judge a school of how much money I could get there," Jenkins stated. "That's not my long-term goal. Some guys might think that but I think it might have a minimal impact. Some guy stuck between two schools, that might be a factor to look at but I think some guy choosing his school on how much he might get a month, that's not the kind of guy I want on my team."