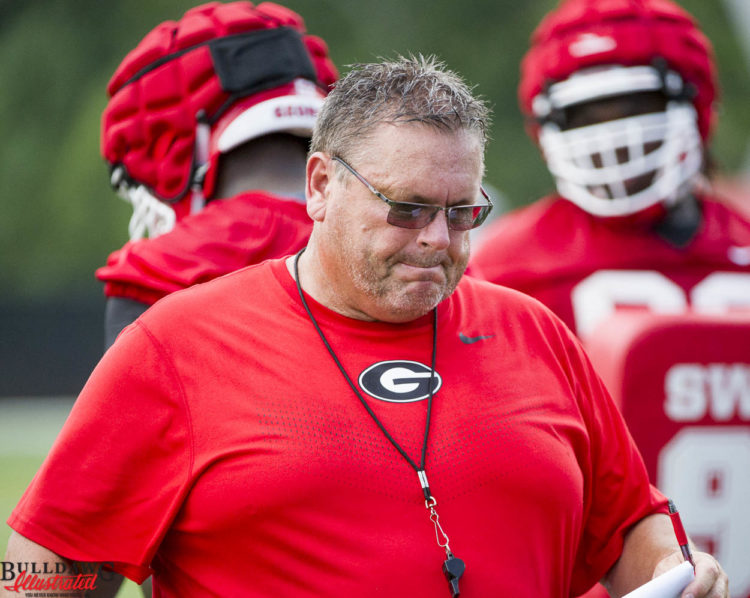 The Bulldogs practice was very intriguing regarding the offensive line and how injuries have been playing out thus far. I also saw running backs coach Dell Mcgee become more vocal today than he has been this whole year in practice.



Starting with the injury report on the defensive side of the ball, I saw inside linebacker Natrez Patrick doing some light running on the sidelines today. He probably will be 100% within the next few days. Patrick should be a leader on the defense this season, so getting him back will be very important for his development as a leader.


Check out Our Tuesday Practice Photo Gallery HERE


I also spotted defensive lineman John Atkins on a stationary bike, and that is the first time I have seen him out there since hyper-extending his knee. Atkins injury may take a little longer to heal than Patrick's, but he should be back very soon as well. Atkins has the potential to be another leader on the defense, and the Bulldogs are patiently awaiting his return to taking normal reps in practice.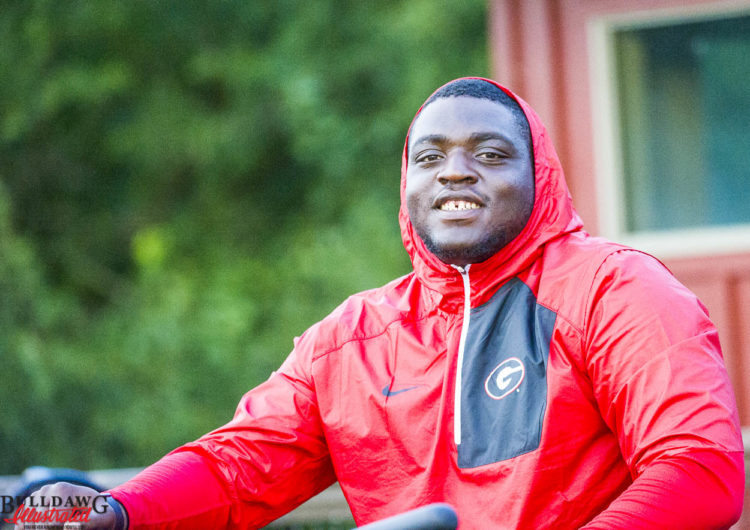 On the offensive side of the ball, there was no one missing from practice, but there were a couple of things that were noteworthy. For starters, Sony Michel and Shaquery Wilson continue to take regular reps in footwork drills. Jacob Eason also may have been suffering from a little tendinitis because a trainer was spotted rubbing his shoulder, but he continued to make routine throws in practice. I don't see the Eason news being a significant injury and he probably was suffering from a little soreness.


A lot of the offensive lineman today received a lot of praise from coach Pittman, and it seems that the offensive line may be shaping up for the time being. There were no significant changes in the 1st, 2nd, and 3rd team offensive lines, but players like Greg Pyke and Tyler Catalina continued to receive a lot of commendation from coach Pittman for their effort.


Coach Dell Mcgee also gave out a lot of praise today to players like Nick Chubb and Tae Crowder during blocking and footwork drills. However, coach Mcgee also gave out a lot of pointers to players during these drills and made sure to let his players know if they had messed up on a drill. Seeing Coach Mcgee get after players were exciting to see because it has not stood out before, but that was fun to see how the players responded and how they took to his direction.