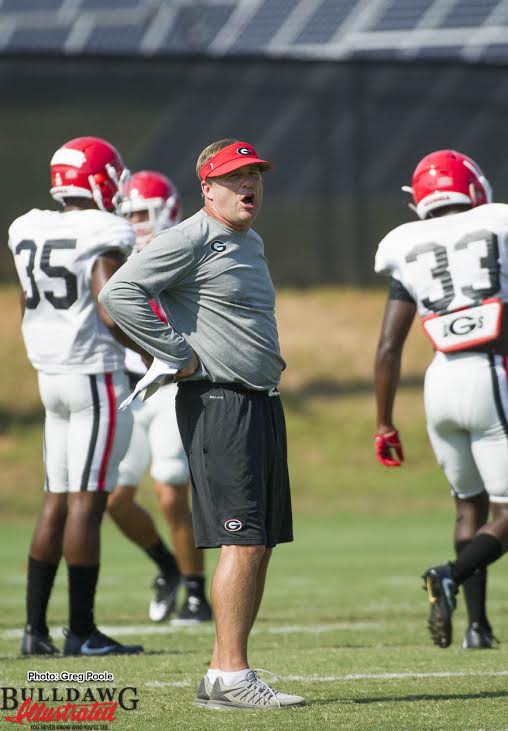 The Bulldogs practice seemed to be business, as usual, going into the team's home opener against the Nicholls State Colonels.



The Bulldogs practice had two notable visitors out there yesterday, with one being a bit of a surprise and the other being no surprise at all. The two visitors were former Bulldogs offensive line Matt Stinchcomb and former Bulldogs kicker Kevin Butler. Butler has been at practice pretty consistently, but Stinchcomb was interesting to see there. They seemed to have been simply observing practice during the media period, but it would be interesting if both Stinchcomb and Butler had an active role in the later periods.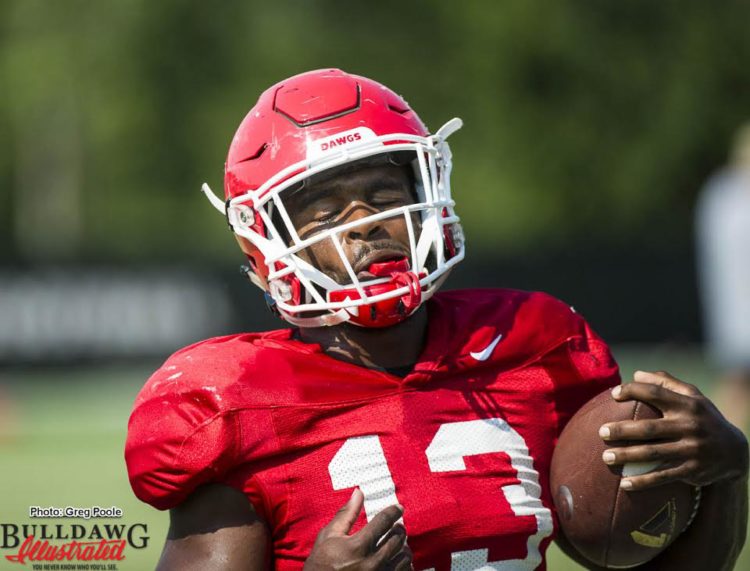 Georgia's injury report has not changed for the most part. Sony Michel continues to wear a black non-contact jersey during practice. Elijah Holyfield looks as if he is 100% and should be ready to make his debut this weekend against the Colonels, barring any setbacks. The final injury report is on offensive lineman Pat Allen, who was in a black non-contact jersey yesterday but was back in a regular jersey today.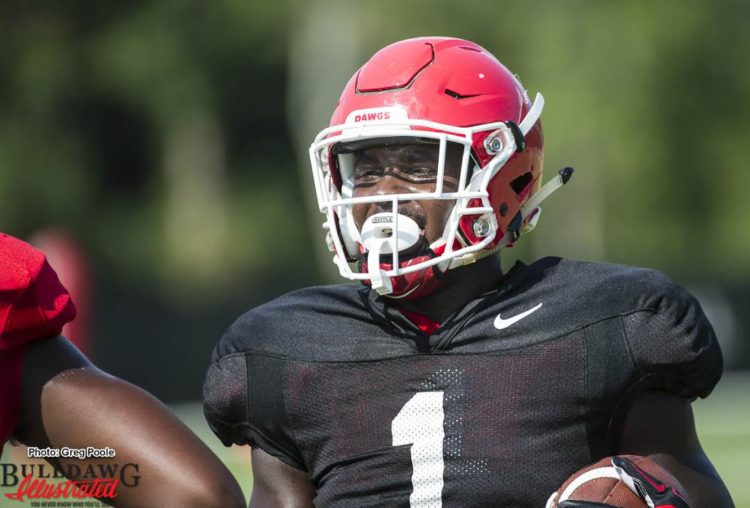 The Bulldogs practice had the same feel as when the Bulldogs were preparing for North Carolina, which is good because it shows that the team is taking their next opponent very seriously. Kirby Smart and Jim Chaney were both very vocal at practice yesterday, and Chaney got after members on the offense, especially the quarterbacks. It sounded as if Chaney was not pleased with the quarterback's footwork and he let them know it.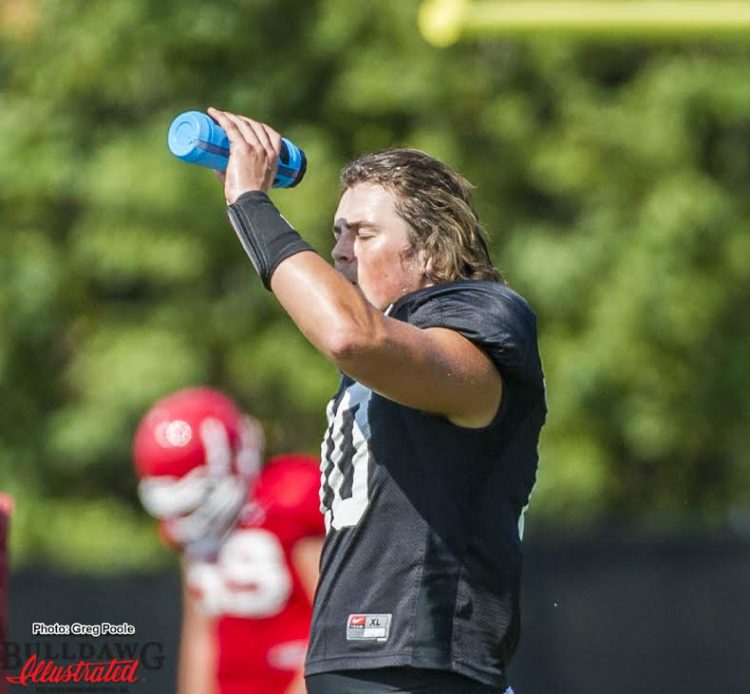 The most interesting tidbit that I noticed was near the end of the media's open period when they began to run the first team offense and defense. On defense, Aaron Davis continued to run at first team safety over Quincy Mauger, and it will be interesting to see if this continues for the rest of the season. On offense, the team started with their first team offense with Jacob Eason taking the first snaps.