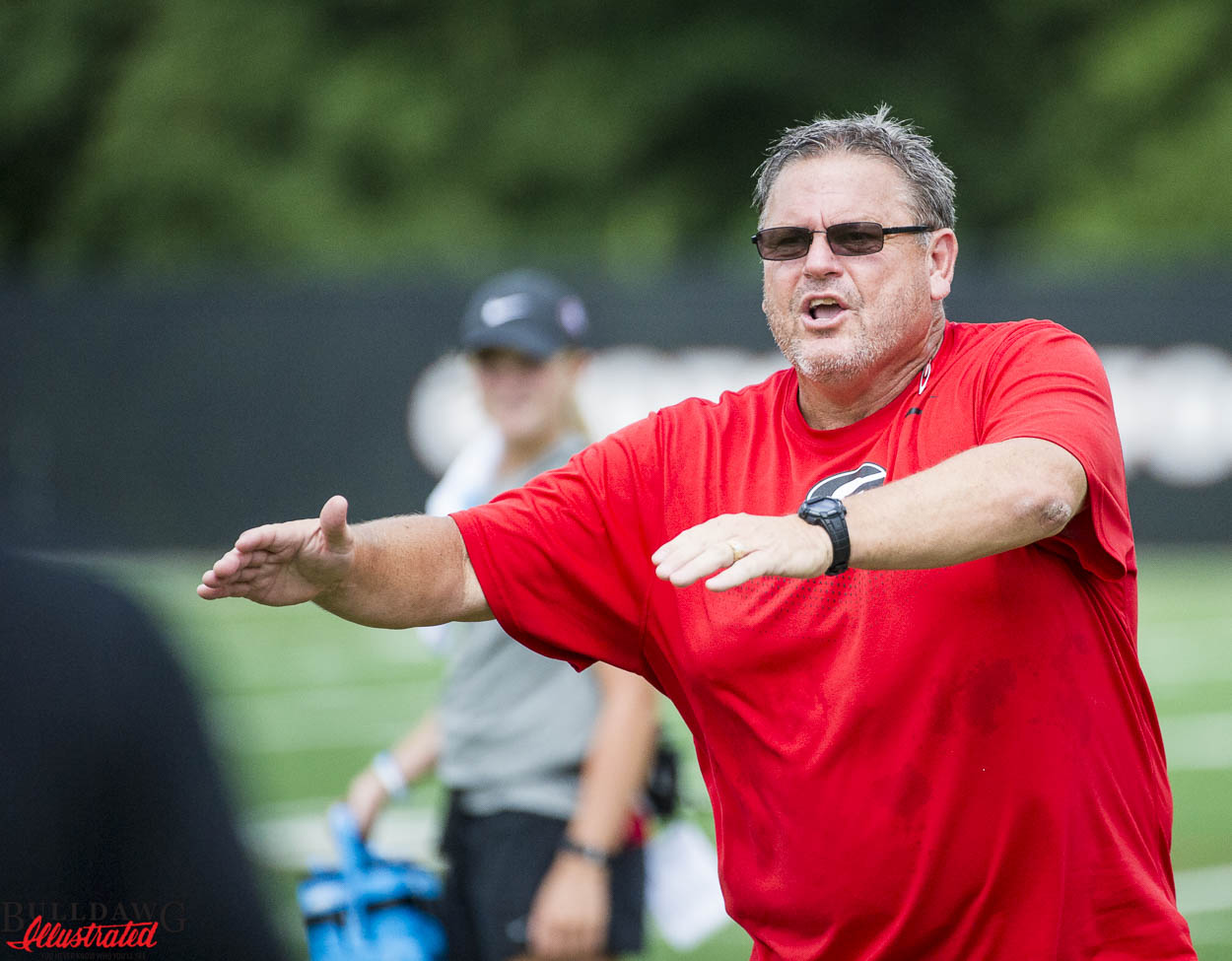 At the Bulldogs practice today, I saw a new offensive lineman taking first-team reps, a few jersey number changes and a new injury to report.



Starting with injuries, I spotted two players in non-contact black jerseys today and they were cornerback Tyrique McGhee and wide receiver Jayson Stanley. However, both seemed to be running through drills as they normally would.


The other injury that I spotted was wide receiver Riley Ridley was doing some light running and riding the bike today because he had what appeared to be a cast on his right forearm.


The few jersey number changes that I noticed were with a couple of Bulldog freshmen and they were offensive lineman Ben Cleveland, who was wearing the No. 76 instead of his usual No.74, and defensive lineman Julian Rochester, who was in a No.55 jersey instead of a No.5.


There is no telling if these new jersey numbers are permanent but it is interesting to see two games into the season.


The quarterback situation is always something to look out for at practice and today it was freshman Jacob Eason who seemed to be handling the first-team snaps. The media session was very limited today but as we left the practice field Eason was most definitely the guy handling first-team reps.


The other player who was interesting to see handle some first-team reps was freshman Solomon Kindley, who was spotted repping the first team at right guard.


Kindley has not been in the normal rotation of starting offensive lineman for the Bulldogs but seeing him take first-team reps is something to look out for as the Bulldogs begin SEC play this weekend.


A final note, Tight Ends Jeb Blazevich and Isaac Nauta received a lot of praise during a blocking drill yesterday and this should be encouraging as the blocking was sub par last weekend for the Bulldogs.


The blocking of the offensive line and tight end groups will be a topic of discussion going into the Missouri game and it will be intriguing to see what adjustments were made this week after the Nicholl's State game.