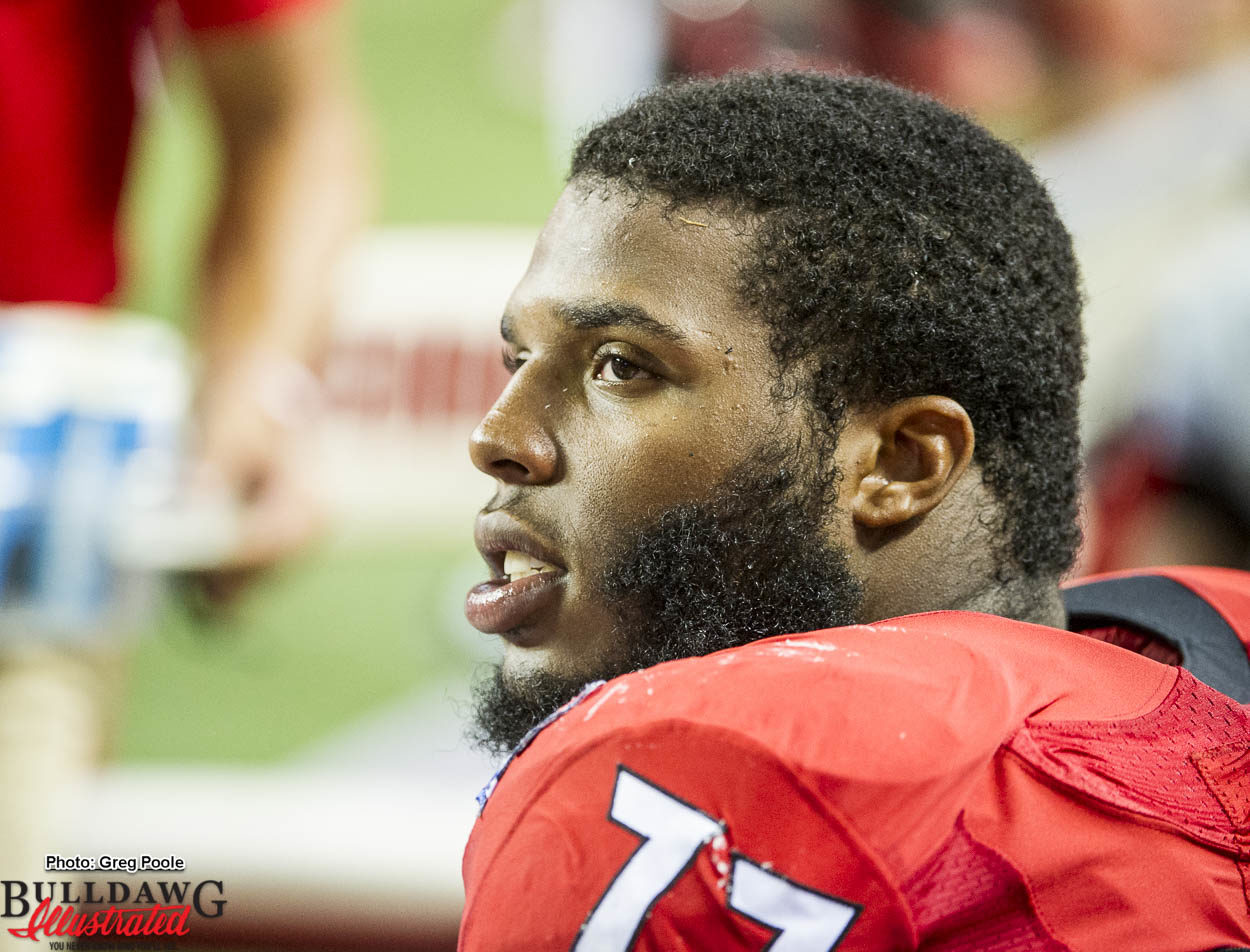 Murray Poole has some Bulldogs for you to watch and keep an eye on as Georgia gets back on the road, traveling to Columbia, SC to take on the Gamecocks.
ISAIAH WYNN (OG, # 77)
Expected to be one of the leaders of Georgia's offensive line this season after performing both at guard and left tackle last year, Wynn, along with his fellow linemen, got off to a good start in the 2016 opener against North Carolina, enabling Nick Chubb to rush for 222 yards. But recently, the Bulldogs up front struggled to provide space for Chubb, Sony Michel and the rest of the Georgia running backs. No question, if the Bulldogs are to avoid an upset in a dangerous Saturday night setting at South Carolina's Williams- Brice Stadium, the 6-2, 280-pound Wynn and his blocking buddies will have to step up their game even more.
RODRIGO BLANKENSHIP (PK, # 98)
Blankenship, a redshirt freshman, replaced William Ham as Georgia's place-kicker in the one-sided loss to Ole Miss and missed his only field goal attempt, a 36-yarder. The kick had plenty of height and distance but was off to the right. Blankenship — or Ham — simply have to start making their field goal attempts when called upon. These expected close contests, including Saturday night's battle at South Carolina, very well could come down to a kick in the final moments determining the winner and loser. Simply can't have any more shanks or wide rights.
TERRY GODWIN (WR, # 5)
The Bulldogs' leading returning receiver from last season, the 5-11, 185-pound sophomore continues to be a major contributor in 2016, but the Georgia's receiving corps as a whole has underachieved due to dropped balls and simply an inability to create separation in their pass routes. Godwin has to step up as a leader of his group with increased contribution both on and off the playing field. Saturday night in Columbia would be a great venue for Terry Godwin to break out with a banner receiving game.
JAMES COLEY (WIDE RECEIVERS COACH)
Coley, former offensive coordinator at Miami and Florida State, who was named wide receivers coach at UGA on January 3, simply must get Godwin and his fellow wideouts going after, as mentioned, they all — with the exception of Isaiah McKenzie's stupendous night against Missouri — underachieved over the Bulldogs' first four games. If freshman Jacob Eason is to continue to grow as Georgia's starting quarterback, he has to be complemented by sure-handed pass catchers. Otherwise, the UGA running game (and let's hope the entire offense stepped things up vs. the Vols) will continue to find the going difficult