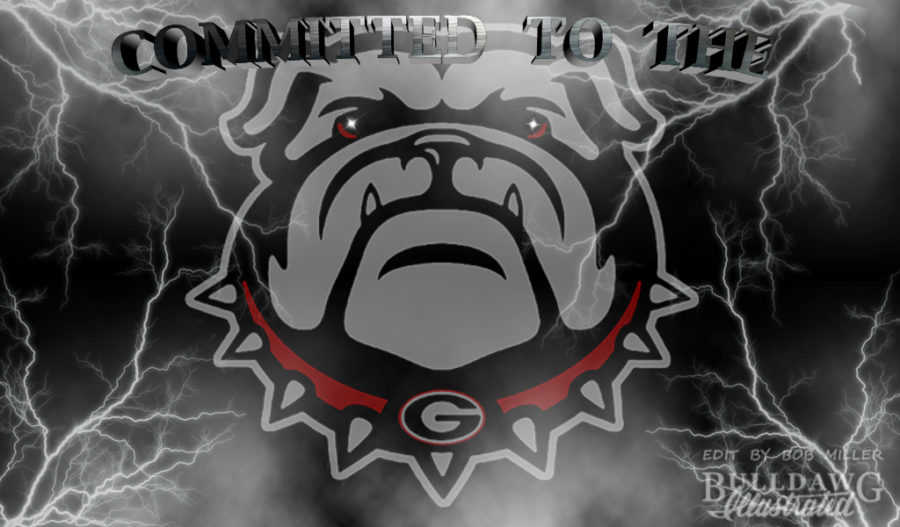 Late Friday night, Cade Brock, a 6-foot-0 and 250 lbs class of 2020 defensive lineman, announced via his Twitter account that he had made his decision to commit to the University of Georgia. Brock received a preferred walk-on (PWO) offer back in May from the UGA coaching staff.
100000% dawg thank you god 🙏🏼 pic.twitter.com/j5wenZ6XRt

— CADE BROCK (@cade_brock_) August 10, 2019
Brock will be entering his senior year at Darlington School where he plays baseball and football for the Tigers of Rome, GA. He is in the graduating class and a teammate of current UGA o-line commit Tate Ratledge, who offered a congratulatory Tweet in response to Cade's commitment announcement.
Congrats brother ❤️ https://t.co/dTJQv1Ip0H

— Tate Ratledge (@tateratledge22) August 10, 2019
Here are some 2018 junior season highlights of Cade Brock.
Junior Season (Defense)
So what is the difference between a preferred walk-on (PWO) and a regular walk-on?
Even though PWO's don't receive an athletic scholarship, they are guaranteed a spot on the roster. In addition to a spot on the roster, they have access team gear and equipment, access to the weight room and training facilities, team meals and the dining hall, and academic and tutoring services. PWO's also get to participate in team activities like community service (Camp Sunshine for example), Fan Day, meetings, and trips. PWO's also get the opportunity to travel to bowl games which includes the monetary stipend for travel expenses and gifts (aka player swag) given to the participating teams.
Coaches offer PWO's to prospective student-athletes they are recruiting and want on the team but don't have a scholarship spot for currently. Regular walk-ons can still be recruited but unlike PWO's, they aren't not guaranteed a roster spot, having to earn one through tryouts and camps. PWO's have the opportunity to earn a full or partial athletic scholarship in their second year at a school and are often the first student-athletes looked at by coaches if a scholarship spot becomes available; although, there are no guarantees.
Who are some of the University of Georgia preferred walk-ons who ended up earning athletic scholarships?
The Bulldogs current senior kicker, Rodrigo Blankenship, came to UGA as a PWO in 2015 and earned a full scholarship during his redshirt sophomore season in 2017. Aaron Davis enrolled at UGA in 2013 as a PWO defensive back, and he earned a full scholarship in 2015. Davis would remain on an athletic scholarship, graduate as a finance major, and as a graduate in 2017, he started all 15 games for the Bulldogs in the defensive backfield. Trent Frix, Tommy Long, and Kenneth Towns are also other recent, former UGA football players to start their careers as walk-ons or preferred walk-ons and earn scholarships.