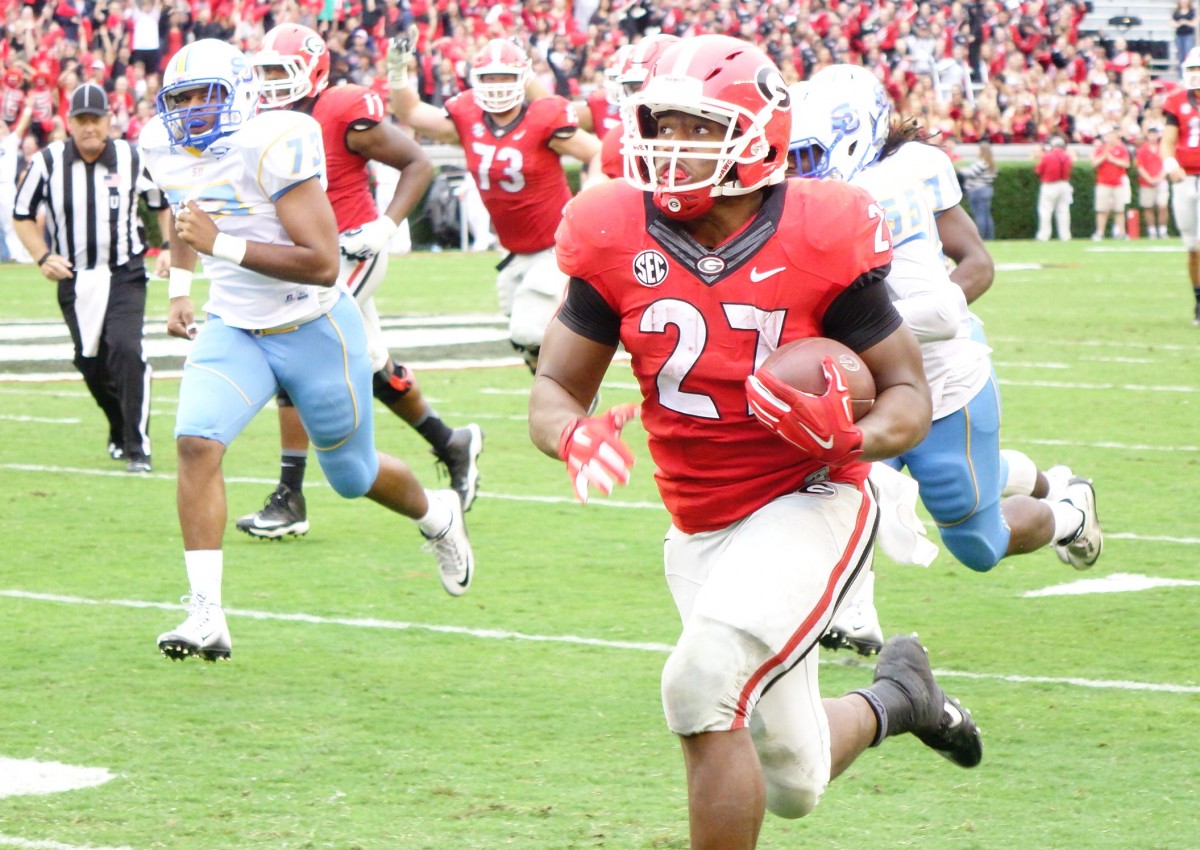 [su_spacer size="20″] The eighth-ranked Georgia football team began preparations for its third conference game on Monday with a 90-minute workout in shells on the Woodruff Practice Fields.
[su_spacer size="40″] The Bulldogs (4-0, 2-0 Southeastern Conference) will entertain No. 13 Alabama (3-1, 0-1) on Saturday at 3:30 p.m. at Sanford Stadium. The game will be televised by CBS.
[su_spacer size="40″] "Our Monday approach was the same as last Monday — we're still focusing on the little things and on improving," Georgia coach Mark Richt said. "We have to use each day to get better, correct our mistakes and get our plan in. We need to learn this plan front and back so that we'll be able to execute it with confidence. We need the scouts to keep busting it and giving us a good look."
[su_spacer size="40″] Richt announced the captains for the Alabama game will be tailback Nick Chubb and tackle John Theus on offense, linebacker Leonard Floyd on defense, and tailback Sony Michel on special teams.
[su_spacer size="60″]