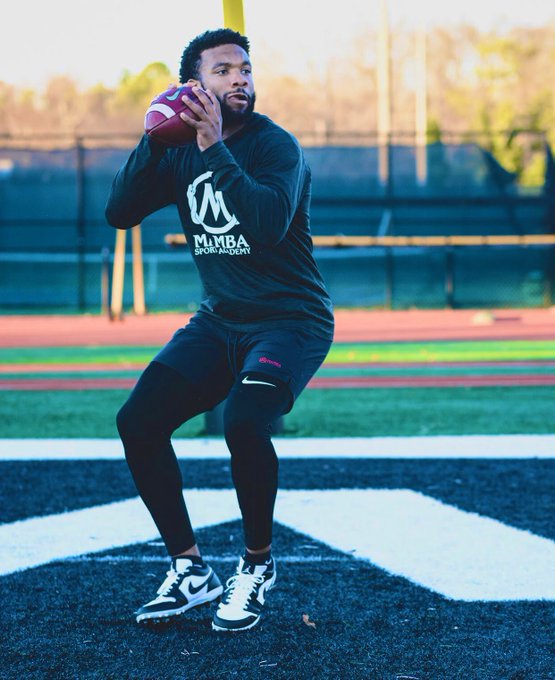 With no spring practice and limited summer workers, Georgia graduate transfer quarterback Jamie Newman will head into the 2020 season as one of the biggest question marks in college football. So, CBSSports recently broke down his potential, and tried to rank him among the nation's elite returning quarterbacks.
CBSSports writer Ben Kercheval attempted to put returning quarterbacks into tiers from Heisman hopefuls to new up-and-comers. He emphasized his analysis on passing statistics and game experience when ranking quarterbacks. The two in atop the list were Clemson's Trevor Lawrence and Ohio State's Justin Fields. Tier II, which he noted were "potential all-conference selections and a few fringe Heisman contenders," included 10 quarterbacks, with Newman ranked at No. 10, right behind Florida's Kyle Trask.
"The SEC East battle between Florida and Georgia also features two all-conference caliber quarterbacks in Trask and Newman," Kercheval explained. "Trask's numbers get cannibalized a little by Emory Jones, but he is the SEC's top returning passer. Newman had a successful career at Wake Forest and could take the next step in Georgia's new-look offense."
A couple of days later, CBS reporter Chip Patter wrote an article on quarterbacks using "maverick" and "bus driver" as a ranking tool.
"Bus drivers get you to where you need to go on time," Patterson wrote. "They are capable of leading a team to title contention and even winning a national championship … with the right pieces around them. But when judged individually, as players are in the NFL Draft process, they are not rated against their peers the way their teams were in college. Mavericks, on the other hand, are elite. When they are judged against their peers, they are proven to be among the most talented quarterbacks in the entire country. To put an oversimplified line in the sand for this discussion: mavericks are first or second round NFL Draft talents while bus drivers often are Day 3 picks or go undrafted."
Patterson continued to say that his article differed a little bit from Kercheval's approach.
With the ceiling-setting impact of pro prospects in mind, we'll work the other way by tiering the teams based on their quarterbacks.
He then named five teams with a maverick at quarterback: Clemson, Ohio State, Texas, USC, and Georgia.
"There's no real need to elaborate on Lawrence and Fields," Patterson said. "They've each proven their elite status on the field and both begin the year at the center of the national championship discussion. CBS Sports NFL Draft expert Ryan Wilson projects Newman joining Lawrence and Fields as a top-10 pick in 2021, noting that the move to Georgia has the former Wake Forest quarterback on "everyone's first-round radar."

Newman led the Demon Deacons to an 8-5 record last year in 2019 and it was his first season as a full-time starter. He completed 220 of 361 passes (60.9 percent) for 2,868 yards, with 26 touchdowns and 11 interceptions. He also racked up 574 rushing yards and six scores on 180 carries. He played and started in all thirteen of Wake Forest's games last season.
Newman was one of the top players on the graduate transfer market after the 2019 season regardless of position. Oregon, Miami, Maryland, and Washington were all reportedly aiming to gain his services after it was announced that he would be entering the NCAA's student-athlete transfer portal and seeking to finish out his college career at another school.
It's undeniable that Newman has a lot of talent. Per PFF, Newman is the third-highest graded returning quarterback, behind only Justin Fields at Ohio State and Trevor Lawrence at Clemson. PFF has also ranked him third highest among Power Five quarterbacks in deep ball percentage throw attempts (among players that have attempted at least 50 deep balls during the course of the 2019 season). According to PFF, 19.8 percent of Newman's throws last season were deep balls, which means that the pass was at least 20 yards past the line of scrimmage. Fields had the highest percentage among Power Five signal callers at 21.9 percent and North Carolina's Sam Howell was second at 21.3 percent.
In fact, 1,159 of 2,868 yards passing yards last year were on deep balls accompanying 13 touchdowns as well. Newman was more effective when under pressure, completing just under 50 percent of his throws in those situations, according to PFF. He gets the ball out quick and in those circumstances, he completed 70.1 percent of his throws with 14 touchdowns and three interceptions when the attempt was under 2.5 seconds.
When Newman takes off, he totaled 27 missed tackles last season. 164 of 547 rushing yards were scrambles last season. He also rushed for 40 first downs as a runner, which ranked as the tenth most amongst quarterbacks at the Power Five level.