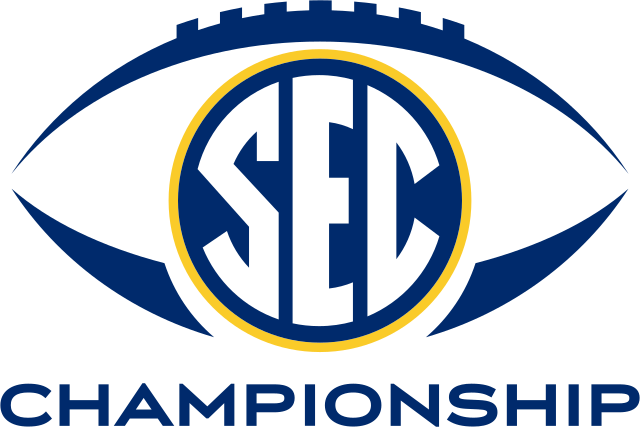 It's well documented that this is a battle of LSU's high powered and efficient offense versus UGA's elite and stifling defense. The stats that I've been tracking don't dispute that. But, looking at just the numbers, UGA's offense has a lot going. Dawgs still are an effective running team that has lost some efficiency, but has gone up better than average defenses. While, the Tigers are significantly better than Tech, UGA did show that it can move and score.
UGA still ranks as the best rushing team in SEC at 5.5 YPP, but the Success Rate has dipped to 4th best in SEC. Dawgs still can hang hat on their 3rd best overall YPP and 4th best Success Rate.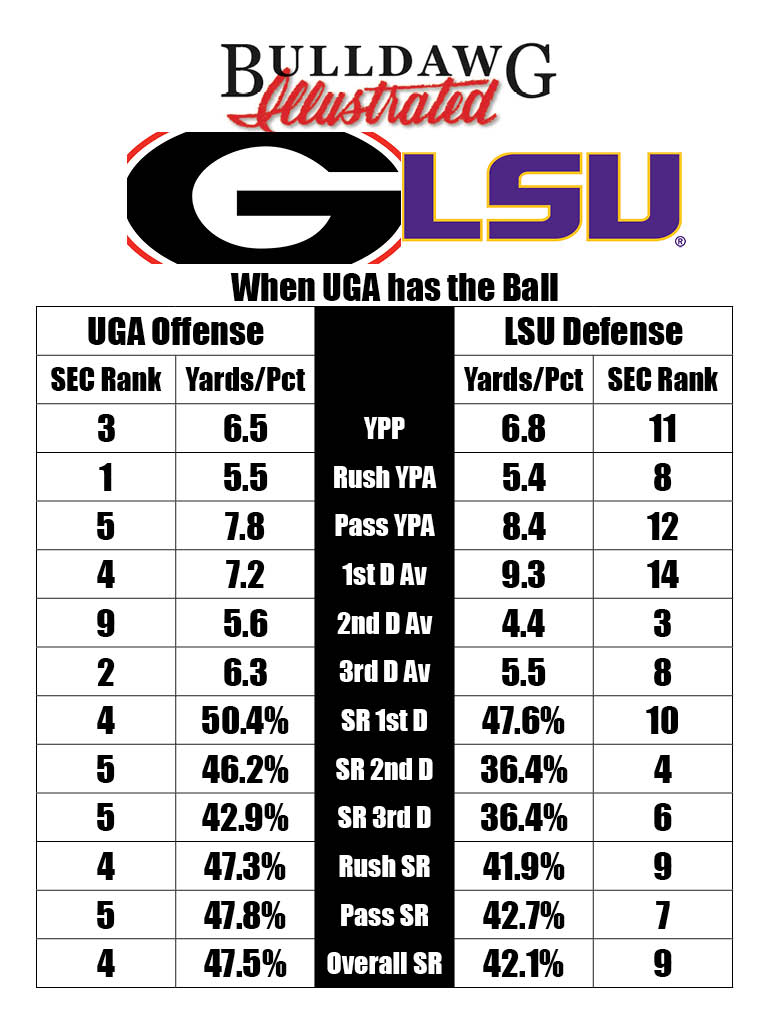 While UGA's offense statistically shows that may be better than advertised, LSU's defense may be as well. The yards allowed are in the bottom half of SEC, but game flow should be a consideration. LSU played ahead the entire season and gave up plenty of yards in games where the outcome was decided. The Success Rate is more indicative of their defensive prowess. Those are good enough to not assume that UGA will have their way on offense. Look at the 2nd down numbers.
Now, here is what football fans want to see. Burrow and company versus the SEC's best Defense. These stats speak for themselves. LSU's offense is tops in most categories, as is UGA's defense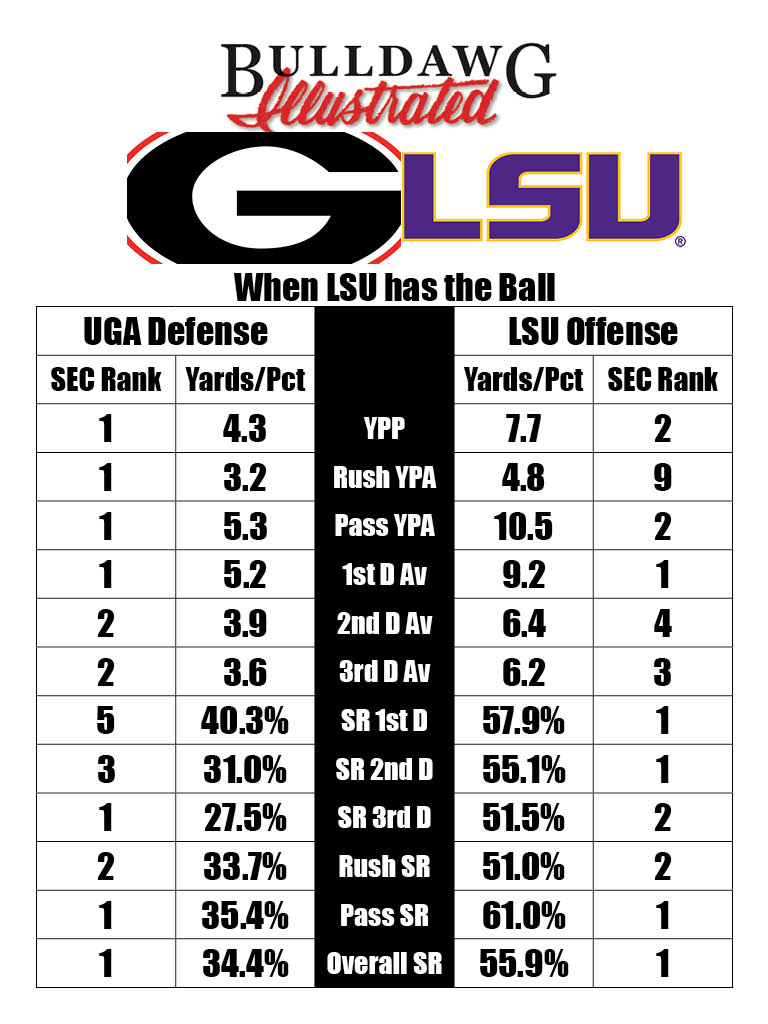 This matchup is pretty epic. UGA's defense is not full of big names that are known by the national media. History is on the side of the team with the better defense in the SEC Championship.
The line has settled around Georgia being just under a TD underdog. Here is what some of the analytics guys say about the game. Ed Feng at ThePowerRank.com has UGA ranked as his 5th best team. His prediction: "2 Georgia versus LSU at a neutral site.
LSU (3) will beat Georgia (5) by 5.5 at a neutral site. Georgia has a 34% chance of beating LSU."
Meanwhile, Bill Connelly at ESPN has it a closer game. Massey-Peabody has LSU as close to an 8 point favorite. They have LSU as the 6th best defense when adjusted for opponent. That would explain why their model gives the Tigers such an advantage.
Clearly the Dawgs have to play their best game of the season on both sides of the ball. Early down success will be key for the UGA to have a chance to put up a winning score. I'll be back tomorrow with some stats and plays, but here is a nugget.