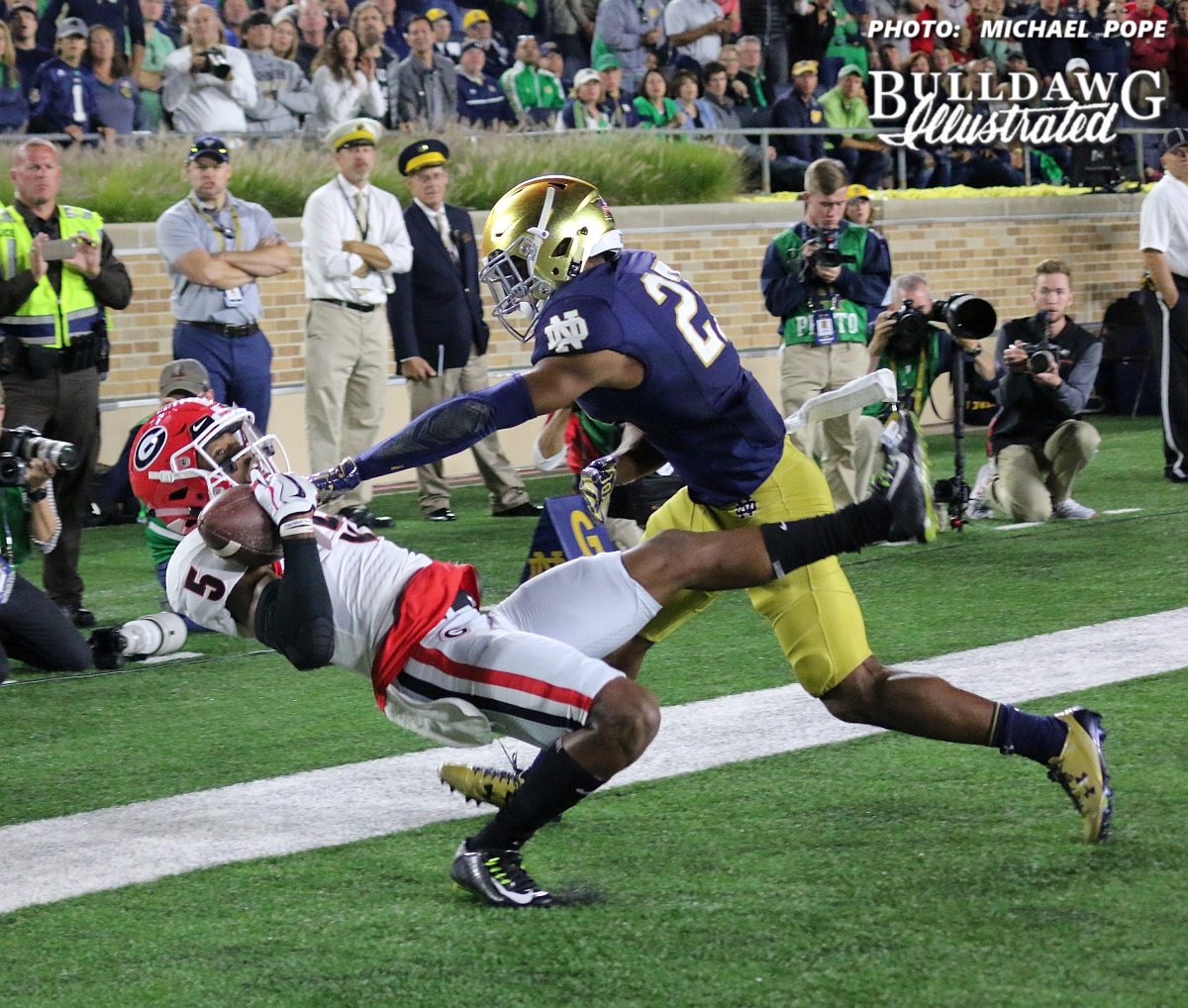 Charlie Woerner spoke with the media on Wednesday about receiver Terry Godwin. The topic came up about the impressive one-handed catch made by Godwin this past weekend in Notre Dame and what Woerner thought about it.
He mentioned that it isn't unlike Godwin to make plays like that during practice and how it was nice to see it during a game. Woerner said that since he arrived in Athens, Godwin stands out in practice with his ability to make plays similar to the one made on Saturday night.
That's the thing since I got here last year, Terry's been making some outstanding plays," Woerner said. "Whether it be in the summer or during practice he's making these grabs that no one else can make. So I think it was only a matter of time before he made a play like that at Notre Dame. So I was surprised but at the same time I've seen him make a lot of those, so it was awesome to see it happen at the game."
Woerner spoke about how it was just an awesome catch made by the junior wide out. At first, the tight end didn't think he made the catch, but once he saw the replay he knew that it was indeed a touchdown. Woerner even compared it to the one-handed grab made by Chris Conley a few years back.
I wasn't sure if he caught quite it at first, and then I saw that replay and it reminded me of the Chris Conley catch a couple years ago when he one-handed it. It was an awesome catch," Woerner stated.
Woerner mentioned that he's seen Godwin make those types of catches in practice, maybe not that impressive, but similar. With plenty of games left to play, Godwin has a lot of time to show the world just how impressive his catches can be.
For the full Charlie Woerner interview check out the You Tube clip below!

Check out the 2017 Terry Godwin Gallery:
After clicking on one of the thumbnails below you may:
1. View a full-size version of the image by clicking the top left corner of the photo.
2. Start a slideshow of the gallery by clicking in the bottom right corner of the picture.
3. Share with your favorite social media outlets by clicking the icons along the left side of the photo.
4. Download (free) or email the image by using the bottom two icons on the left of the picture.

Recent Articles by Savannah Leigh Richardson
[pt_view id="8722077nva"]