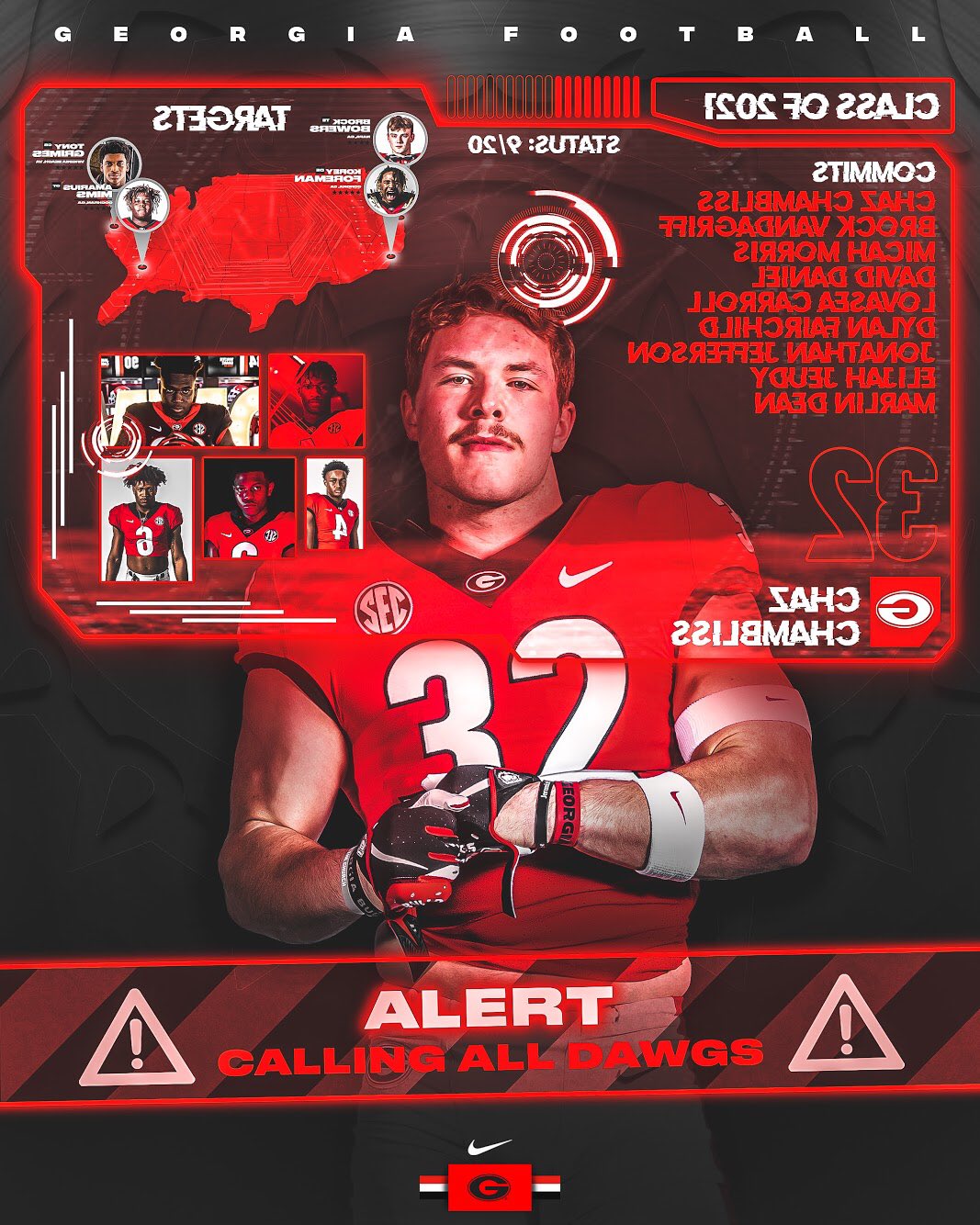 Chaz Chambliss has signed his letter of intent and the Carrollton Trojan outside linebacker is officially a Georgia Bulldog.
When you look at Chambliss on a Friday Night in the Carrollton uniform, eye-black liberally applied to his face, built like an NFL player at 18 years old, well it's hard not to think that he's the epitome of a football player. Chaz plays like the epitome of a football player as well. In fact, his play has been quite impressive for quite a long time. Georgia offered Chambliss in the spring of his freshman year, and despite not committing until March of this year, the outcome never really seemed in doubt.
When I would talk to Chambliss and check in on his recruitment, it was clear that Georgia was communicating with him and more frequently and on a level of comfort head and shoulders above other schools. Coach Smart and Coach Lanning not only are getting a edge setting, physical outside linebacker, but a laid back, fun loving young man that will be a great fit in the Georgia locker room.
At 6'2″ 240 with great quickness, Chambliss should fit well in the scheme of the Dawgs defense. As mentioned before he's as physical as they come and he can run well enough to play out in space when asked to. Chambliss is a quiet, soft spoken person most of time, but his play speaks volumes. The Dawgs are adding yet another defender that loves to fly around and that impact the game both with their skillset and their intensity. Chambliss is in less need of strength and conditioning development that most incoming freshman and that obviously gives him a chance to play earlier than most, especially with Jermaine Jonson in the transfer portal and Azeez Ojulari likely headed to the NFL.