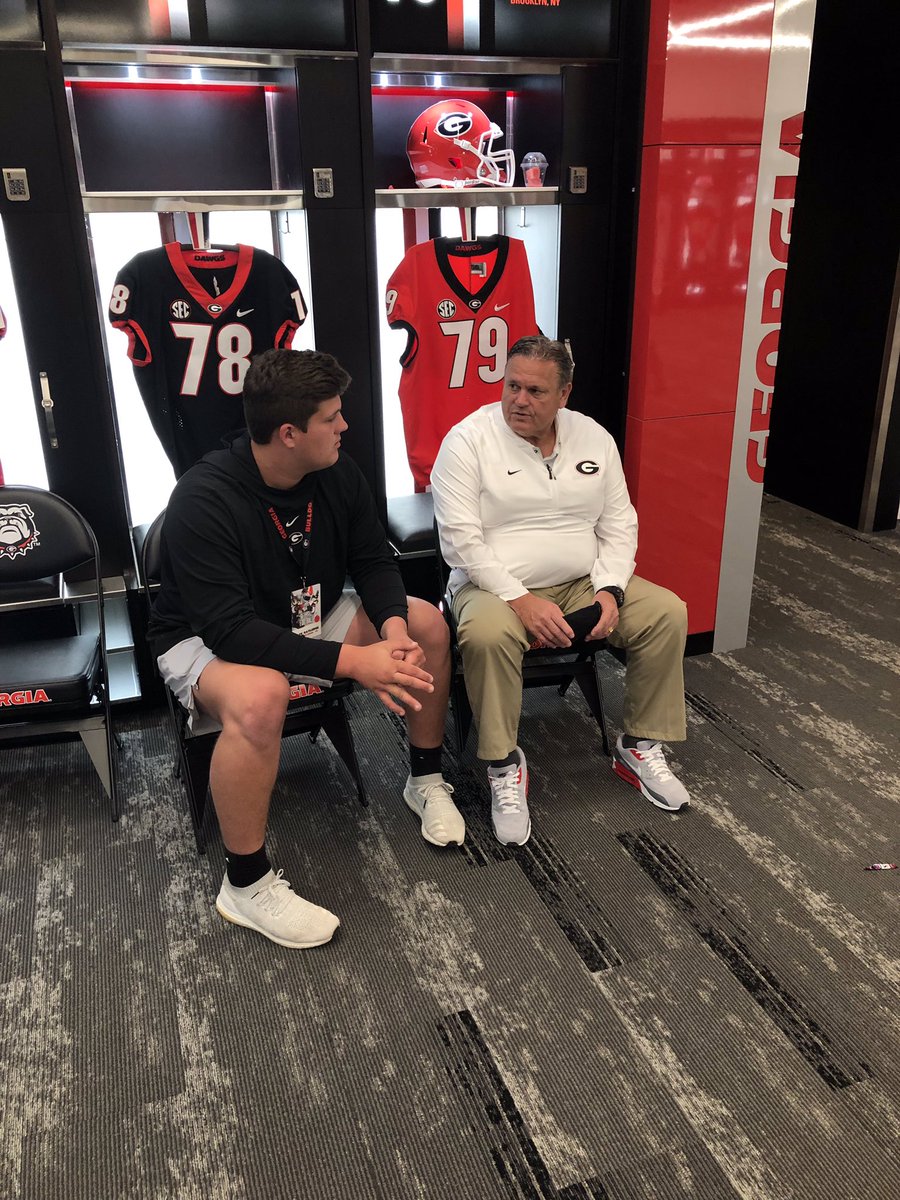 Class Of 2020 4-Star OT Tate Ratledge Commits To The Georgia Football Program – By Matthew Hall
The Georgia Football program started the week off with a bang this morning as Class of 2020 4-Star OT Tate Ratledge of Darlington High School in Rome, Georgia, made the announcement via FOX 5's Good Day Atlanta broadcast on that he will be bringing his talents to Athens to play for the Georgia Bulldogs. Ratledge made his decision and chose the Dawgs over playing for the University of Tennessee Volunteers in the future. Ratledge is the Georgia Football program's 9th recruit overall for the Class of 2020.
Standing in at 6-6.5 and 311 pounds, Ratledge is currently rated the #39 overall prospect in the nation, the #5 overall offensive tackle prospect, and the #6 overall player in the state of Georgia for the Class of 2020 per 247Sports Composite Rankings. He has exceptional athleticism, mobility, agility, and footwork. Along with these tools he possesses a great deal of brute strength and carries with him some flare and aggressiveness in regards to his blocking. The Darlington offensive tackle is stable in his balance and positioning and he has up to this point proven to be effective on the line whether it be on the fringe or whether positioned on the inside.
Ratledge helped lead the Darlington Tigers to the state quarterfinals last season before they were eliminated by the eventual champions of Eagle's Landing Christian Academy (GHSA Region 6-1A). He most recently went on to win the Offensive Line MVP at The Opening's Atlanta Regionals in late March of 2019 garnering him an invitation to the The Opening Finals. Look for Ratledge to make an immediate impact on the offensive line upon his arrival to Athens. Such is especially true given that the Dawgs are likely to lose a couple of offensive linemen after the conclusion of the upcoming college football season.