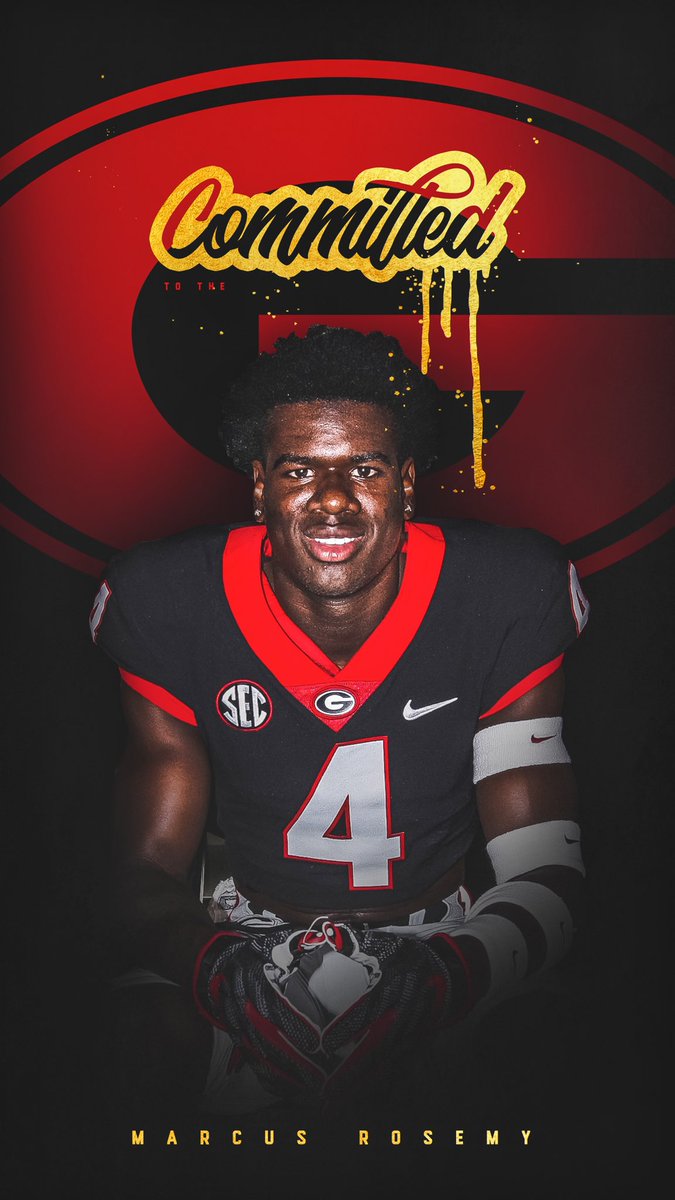 Class Of 2020 4-Star WR Marcus Rosemy Commits To The Georgia Football Program – By Matthew Hall
Somewhere in Gainesville right about now University of Florida Head Coach Dan Mullen is gritting his teeth. The Georgia Football program is celebrating all the while as they garnered a commitment earlier today over the Gators from the nation's #6 overall wide receiver in Class of 2020 4-Star WR Marcus Rosemy of St. Thomas Aquinas in Fort Lauderdale, Florida.
Rosemy is the 14th overall commitment in the current Georgia Bulldogs recruiting class and the Dawgs continue to maintain and hold on to a tight grip with the #4 overall slot in terms of Team Class Rankings per 247Sports. Rosemy is a nice addition for the Georgia Football program that is trying to hem up as much talent at all of the positions of play in its bid to improve and ultimately become College Football Playoff National Champions. He is fast and was clocked at a 4.59 in the 40-yard dash at "The Opening" earlier this year. While there, he also logged a 4.38 in the pro agility shuttle and a 35-inch vertical leap. Rosemy had 37 catches for 764 yards and 8 touchdowns during his Junior campaign at St. Thomas Aquinas. He and his teammates went on to win 13 games to only 2 losses and became the Florida High School Athletic Association Class 5A State Champions.
Rosemy is currently rated the #6 overall wide receiver in the country and the #4 overall player in the state of Florida for the Class of 2020 per 247Sports Composite Rankings. He fits the prototypical mold for a wide receiver standing in at 6-2 and 187 pounds. However, there are many attributes that set him apart from other receivers that are a part of the same respective class. Among those are the fact that the 4-Star WR has large hands that are reliable, is quick on his feet, has great explosiveness as a route runner, possesses the uncanny ability to beat out the defenders pitted against him, and he can go up above the opposition and come down with ball on a consistent basis. Look for Rosemy to make a major impact and become a top passing target in the Bulldogs' offense right from the start upon his arrival in Athens. With Rosemy's commitment now in the books, there is only one question remaining: Who will be next to "Commit To The G"? Go Dawgs!!!