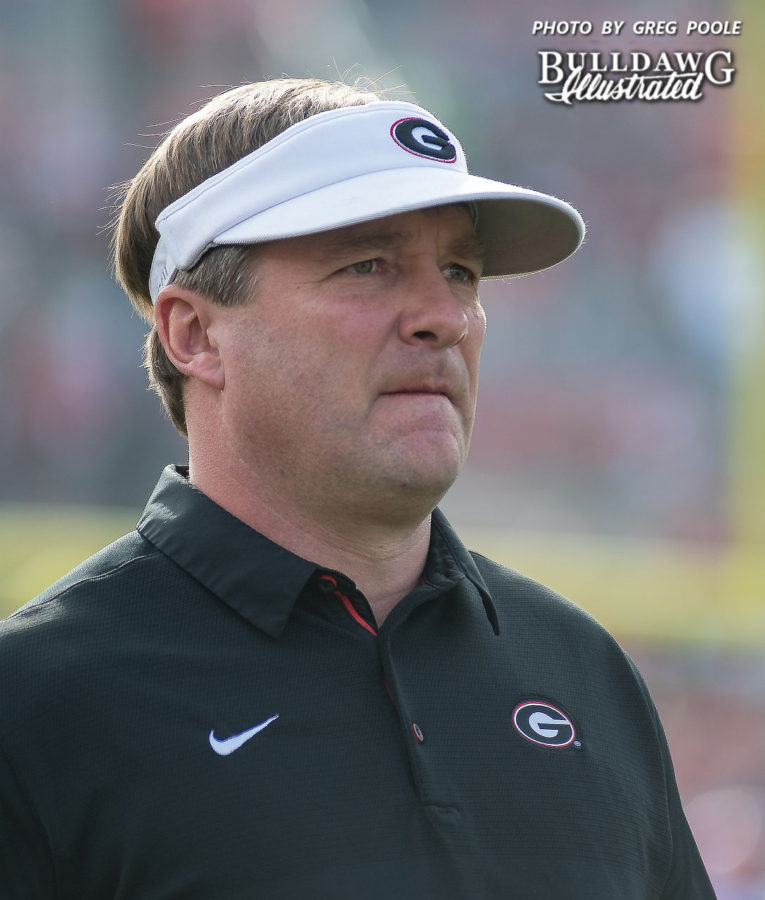 Georgia head coach Kirby Smart joined the College Football Playoff teleconference on Tuesday afternoon and talked about the Bulldog's 54-48 Rose Bowl win over Oklahoma on Monday and the opportunity to play in the National Championship. Kirby also discusses his former boss, Alabama head coach Nick Saban, the college football playoffs, and the state of the Southeastern Conference.


Coach Smart opened by complimenting the Tournament of Roses committee.
"I would like to open with compliments to the Tournament of Roses committee," said Kirby. "They did a tremendous job hosting us. It was a great event. This is my second time being involved in the Rose Bowl. They do just an impeccable job of treatment of our team and hosting us."
He went on to describe the quick turn around to get the team back to Athens, GA after the Rose Bowl game on Monday night as they begin to prepare to face Alabama in the College Football Playoff National Championship, which will take place on Monday, Jan. 8th, 2018 in the Mercedes-Benz Stadium.
"Our transition has occurred kind of through the night (Monday)." said Kirby. "We were able to fly back last night (Monday) after the game and took some time getting out of LAX and got back into Atlanta and got the buses back over to Athens and got a little nap in and then back to work today, beginning on what I know and respect is a really good football team in Alabama, and looking forward to an opportunity to play for a National Championship in the Mercedes-Benz Stadium in Atlanta, Georgia."
Kirby did express concern over the emotional energy Georgia spent during the Rose Bowl game and emphasized how important it was to turn the team's focus towards Alabama and the National Championship game as quickly as possible.
"Our team is really excited. A very emotional game last night, which concerns me," said Coach Smart. "And talked to the players immediately afterwards about not burning any more energy or emotion on that game and moving on. You know, Alabama had a little more sound victory, so they probably didn't burn quite as much emotion, although I know it was emotional to beat a team that beat them last year."
Kirby added: "The focus moving forward will be on preparing for Alabama and what's a great program Coach Saban has got."
To hear the full audio of Kirby Smart from Tuesday's teleconference, click play on the embedded audio card from SoundCloud:
---
---
Recent Articles by Bob Miller
[pt_view id="83405b425p"]