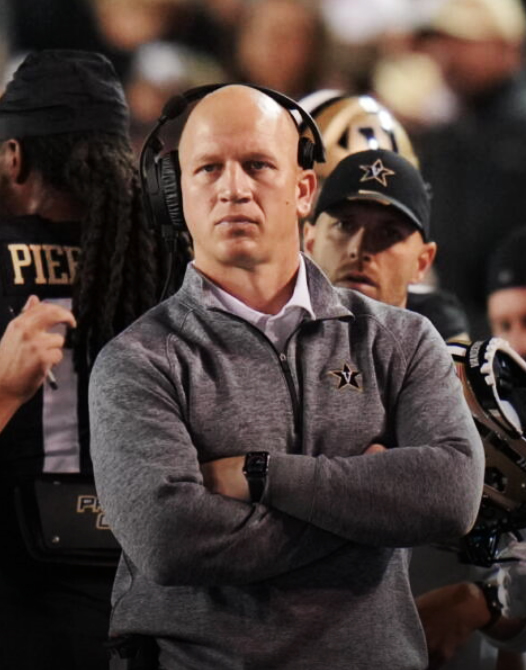 CLARK LEA (HEAD COACH) – Lea took a tough job as the head coach of the Vanderbilt program that went winless in 2020 with an 0-9 record. Lea impressed most at SEC media days when talking about the ways that he wanted to turn the program around. It was not the start that Lea was looking for though, with a 20-point opening week loss to an FCS team, East Tennessee State. They did rebound to win on the road against Colorado State, but came back home to lose to Stanford in week three. Now he'll have to face a Georgia team that seems to be firing on all cylinders in his opening test as a head coach in the SEC.
KEN SEALS (QB #8) – Seals started all nine games last year for the Commodores as a true freshman and ended up making the All-SEC third team. He threw for a Vanderbilt freshman record of 1,928 yards. This season though, Seals has thrown just three touchdowns to go along with three interceptions. It will be a difficult task for Seals to get his first SEC win against Georgia's defense, a unit that has only allowed one touchdown the entire season. However, if Vanderbilt's offense finds any success on Saturday it will likely be because of Seals' poise and demeanor in the pocket.
CHRIS PIERCE JR. (WR #19) – Pierce brings experience into the matchup with Georgia as a fifth-year senior at Vanderbilt. Georgia's secondary was exposed at times in its matchup with South Carolina on some 50/50 balls downfield. If Vanderbilt is to find any of the success that the Gamecocks had against Georgia, it could come from Pierce's playmaking ability. At 6-foot-4, 235 pound he has the size and strength to go up and over most defensive backs. Pierce currently leads the Commodores in receiving yards this season with 181 on 14 catches. He's added one touchdown as well.
ETHAN BARR (LB #32) – Barr is already one of the leaders of the Vanderbilt defense as a sophomore. He'll be tasked with stopping Georgia's offense, whether that comes through the ground or the air. He is the Commodores second-leading tackler with 15 tackles, 13 of them being solo. Barr has a tackle for loss as well. He's also played well in coverage so far this year with three pass-breakups already as a linebacker.