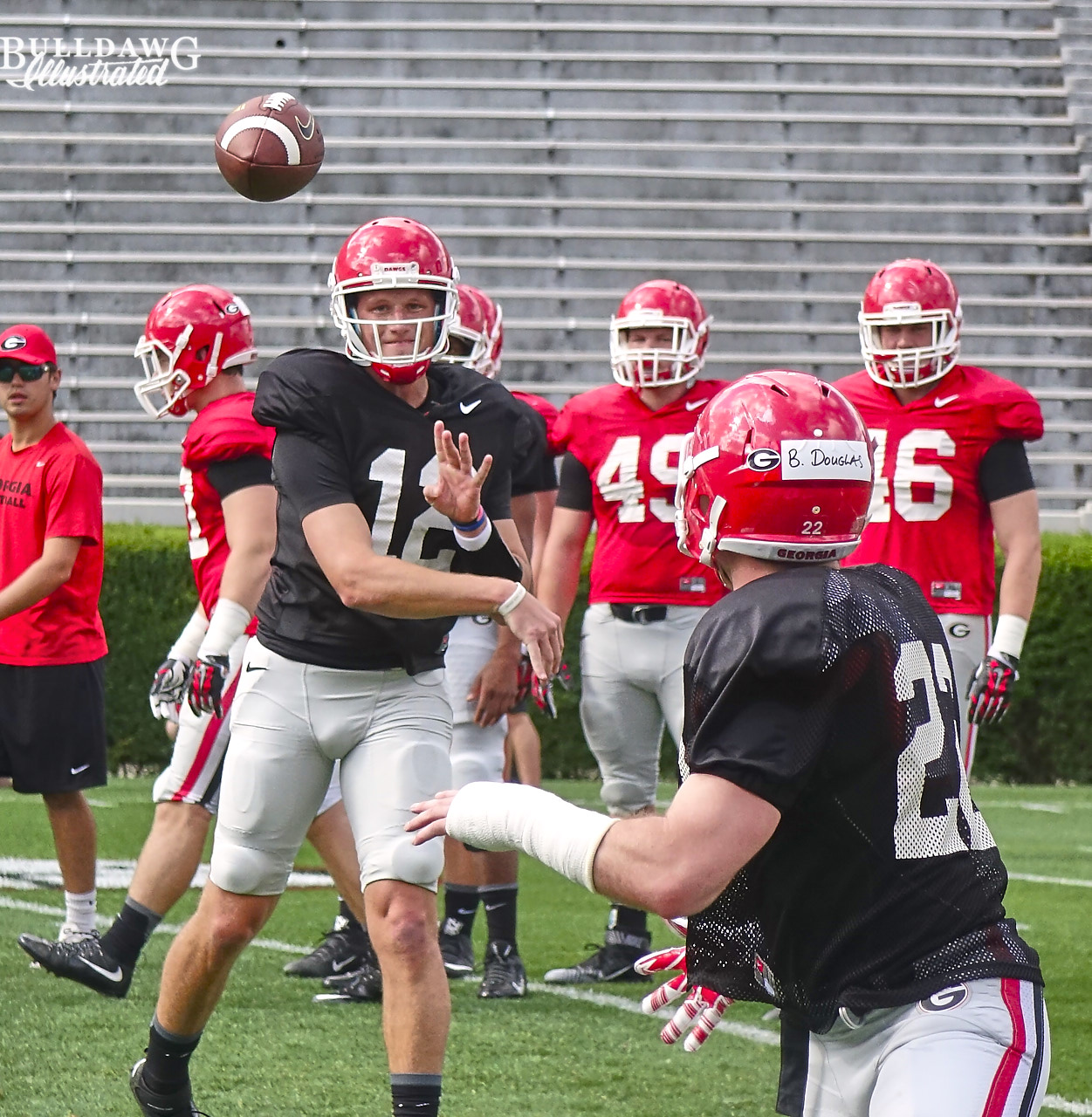 While special teams battles at the kicking and punting positions may not be drawing quite as much attention as the quarterback battle for UGA this spring for Georgia fans and the public, the two are connected at the hip to some degree with one of the quarterbacks topping the camp as the best punter through 5 practice sessions. Could Brice Ramsey be Georgia's best punter and quarterback so far this spring?


Kirby Smart was asked whether or not Brice Ramsey was still the main guy at punter through 4 practice sessions:


"He's been the best punter, but he hasn't always been with the ones … Sometimes during punt he's not the first one over there because he's coming from a different spot … If we had to punt today, he would be the punter."


Competing against Ramsey for punting duties are redshirt sophomore, walk-on Will Cowart and when he arrives on campus this summer, 2015 signee Marshall Long will look to throw his leg into the ring and try to win the job this fall.


Of course, Ramsey is also competing against Jacob Eason, Greyson Lambert, and Nick Robinson for a start at quarterback; so, how has the redshirt junior QB/Punter faired in that position battle?


"I tell you. I've really been pleasantly surprised by Brice."


So what could be keeping number 12 from having won the starting quarterback job before?


"I talked to him today. I said to Brice before practice: 'I think you are too casual. I think that you relax a little too much. I need you to be more assertive. Take more of a leadership role. Show me that means something to you. Show me that you want it.' He's been trying to do a better job of that."


The question, though, is what does this Georgia coaching staff do if Brice Ramsey ends up being the best punter and quarterback after spring camp is in the books?


---