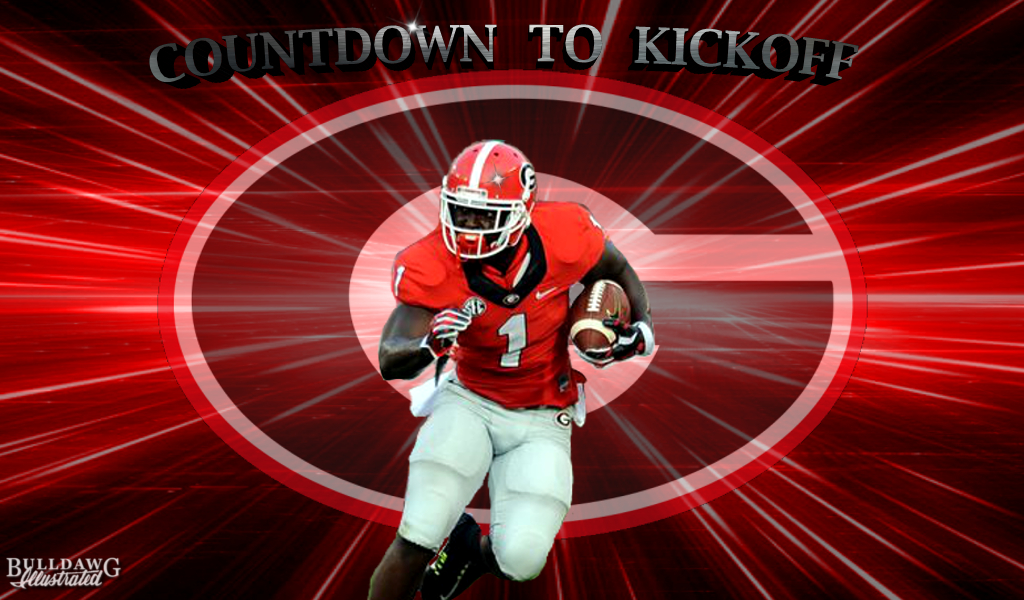 We are just one day away Dawg Nation. One short day from Bulldawg football! Which brings us down to the final player on this year's Countdown to Kickoff, No.1 Sony Michel.


Last year when Nick Chubb went down for the count with a season-ending knee injury vs. Tennessee early in the game, Georgia looked to 27's cohort at tailback to carry the load the rest of the way and through the second half of the schedule. And Sony Michel's shoulders were big, carrying the ball for 219 times for 1,161 yards and 8 touchdowns as well as adding 26 catches for 270 yards and 3 more touchdowns.




The junior back from American Heritage high school out of Plantation, Florida broke his arm over the summer but is on the mend and ready to join Chubb in the backfield as one of the most dynamic running back groups in college football today along with senior Brendan Douglas, redshirt freshman Tae Crowder, freshman Elijah Holyfield, freshman Brian Herrien, and freshman Ian Donald-McIntyre


And tomorrow is game day! Go Dawgs! Beat the tar out of the Tarheels!