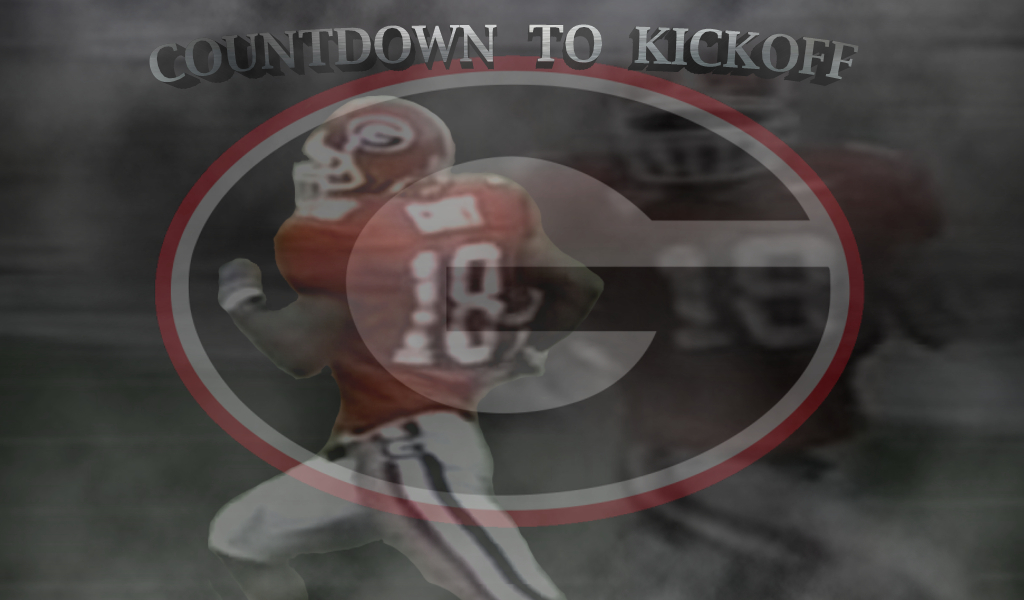 Get your popcorn ready boys and girls because at No.18 on Bulldawg Illustrated's Countdown to Kickoff 2016 we have the all-time punt-return man in school history, Damien Gary.


Yesterday, at No.19 on the Countdown to Kickoff we took a look back at Scott Woerner, arguably one of the best defensive backs and return specialist in Georgia Bulldawg history, but another player who could also make a case for himself as being one of the best punt returner's in school history is wide receiver Damien Gary. From 2000 to 2003, he dazzled fans with his ability to turn nothing into something, and opponents soon realized to punt to No.18 might be a decision that they lived to regret.


He was especially dangerous as a sophomore and junior. Hearken back to the 2001 season, Georgia came into Knoxville, Tennessee as the unranked underdog to face a number 6 juggernaut of a Volunteer team. In what has now become known as the "Hobnail Boot Game" made famous by Larry Munson's call of Georgia's game-winning touchdown from redshirt freshman quarterback David Greene to Verron Haynes with just a mere six seconds left on the clock in regulation to upset Tennessee 26-24, an earlier 72 yard punt return for a touchdown in the first-half by Damien Gary is oft forgotten about, which helped put the Dawgs in position for the last second heroics.




That 2001 punt return for a TD was the first by a Bulldawg since Chris McCranie returned one for a score during the 1993 season. Raised in Athens, the Clark Central high school graduate would go on to finish his college career playing in a total of 45 games for Georgia and compiling 1,253 punt return yards (all-time leader in school history) on 114 punt returns (all-time leader in school history). His 458 punt return yards on 34 returns in 2002 is third all-time in school history. He also finished with 131 career receptions (10th all-time in school history) for 1,652 yards and 11 touchdowns as a receiver.


And the countdown continues. Go Dawgs!