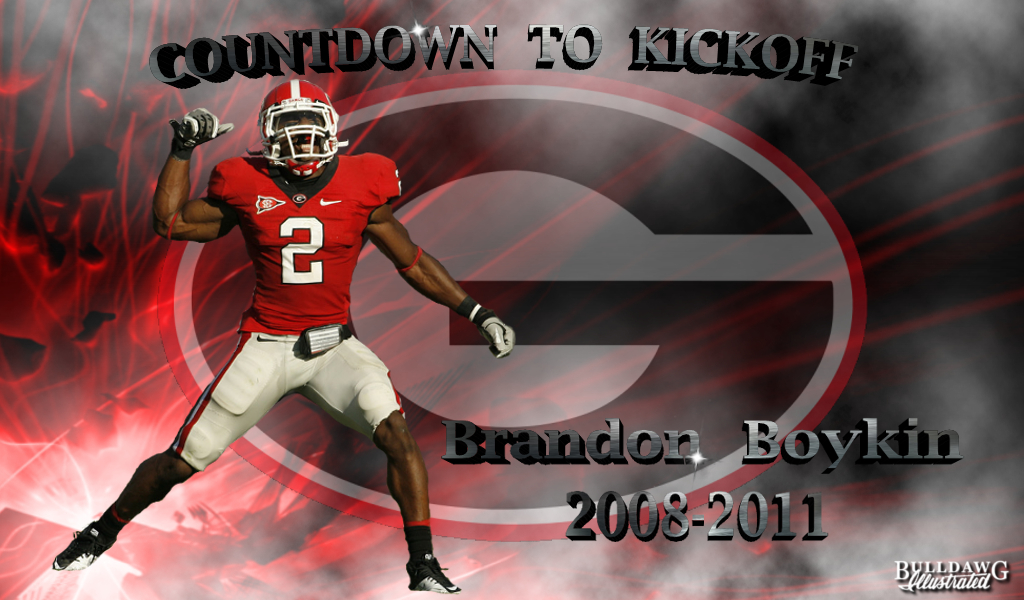 Only two days to go on Countdown to Kickoff 2016 and that brings us to No.2 Brandon Boykin.

"Bam" played cornerback and was a special teams kickoff and punt returner for the Georgia Bulldawgs from 2008 – 2011. He also made some electric plays on offense on occasion. The talented athlete was a member of the recruiting class of 2008 and is a graduate of Fayette County high school out of Fayetteville, GA where he played varsity football for Coach Tommy Webb.


Boykin played in 13 games for the Dawgs as a true freshman in 2008 where he not only excelled on the field but off of it in the classroom as well, being named to the SEC Freshman Academic Honor Roll and the Director's Honor Roll.


As a sophomore in 2009, Boykin played in 13 games, making 12 starts on defense and as a kickoff returner where he returned 3 kickoffs for touchdowns for the season; including a 100-yard return against South Carolina and another 100-yarder against Tennessee. His third return for a TD came in the Independence Bowl against Texas A&M, an 81 yarder.




In 2010, the junior Bulldawg defensive back again played in all 13 games and made 12 starts, and he had another 100-yard kickoff return for a touchdown; this time, versus Kentucky.


As a senior, "Bam" would not only be used on defense and special teams, but also see some snaps on offense. Number 2 played in and started all 14 games for Georgia. He rushed the ball 7 times on offense for 103 yards and a touchdown. He also had 5 receptions for 71 yards and 2 TDs. In addition to kickoff returns, Boykin fielded 14 punts, returning one for a touchdown on a 92-yard return versus Michigan State in the Outback Bowl, where he was also named the MVP of the game.


Over Boykin's 4-year college football tenure at UGA, he had 159 total tackles, 19 tackles for loss, 1 sack, 5 QB pressures, 18 pass breakups and 9 interceptions on defense. On special teams, Boykin had 110 kick returns for 2,663 yards and 4 touchdowns plus 14 punt returns for 180 yards and a TD. He is the school record holder for most kick returns in a season, most kick return yards in a season, most kick return yards in a career as well as most kick returns in for a career. Boykin also holds the school record for most kick returns for touchdowns in a career, 4, and in a season, 3. Boykin was also selected to play in the Senior Bowl.


So what did Georgia's all-time kick returner do post college? For starters, he entered the 2012 NFL draft and was drafted in the 4th round at pick 112 by the Philadelphia Eagles. He has played for the Eagles the last 3 years before being traded to the Steelers in August of last year. He is currently with the Chicago Bears. So far in his professional football career, Boykin has racked up 145 tackles and 8 interceptions, including 1 for a touchdown.


And the countdown continues. Go Dawgs!