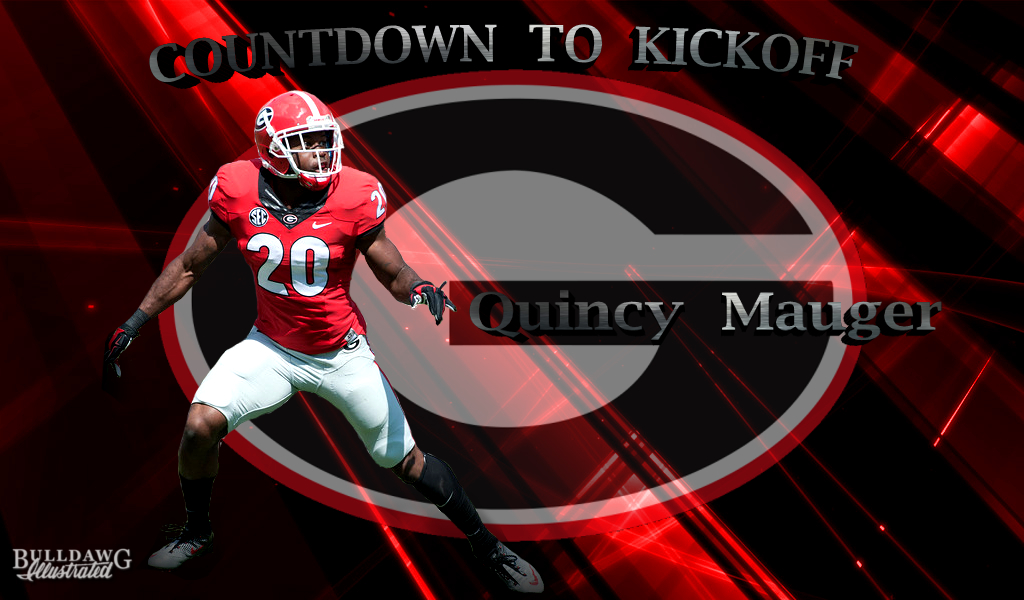 Another day down and another day that brings us closer to Georgia football! So how many are left to go? We are down to 20 to go in Countdown to kickoff 2016, and who better to help us with No. 20 other than senior safety Quincy Mauger.


This season will mark Mauger's fourth year at the University of Georiga, and it will mark his third defensive coordinator over that time. The 6 foot tall, 206 lbs hard-hitting defensive back came to Athens as a member of the 2013 recruiting class for the Bulldawgs from Kell high school out of Marietta, GA. As a freshman, he played for Defensive Coordinator Todd Grantham where he played in 13 games and made 7 starts for the Dawgs racking up 57 total tackles and collecting 1 interception.


In 2014, Grantham departed Louisville and Georgia hired Jeremy Pruitt away from Florida State to coach the defense. Under Pruitt, Mauger grew into an enforcer at safety. His sophomore year, Quincy took away 4 passes for interceptions along with tallying 51 total tackles. He played in all 13 games for the Dawgs, starting 7 of them. His performance led to him being named an AP Honorable Mention All-SEC player. Last year, Mauger played in all 13 games as a junior, starting 11 of them for Georgia where he amassed 58 total tackles.


With a new head coach for the Bulldawgs for 2016 also came a new Defensive Coordinator, Mel Tucker, and Quincy Mauger looks to finish his collegiate career in Athens with his best season yet. And in case you haven't heard, we've been pronouncing his last name wrong.




To get ready for this season, let's reminisce of some of the "boom" and some of the "bang" Quincy Mauger has shared with opponents who have wandered into his area of the field: