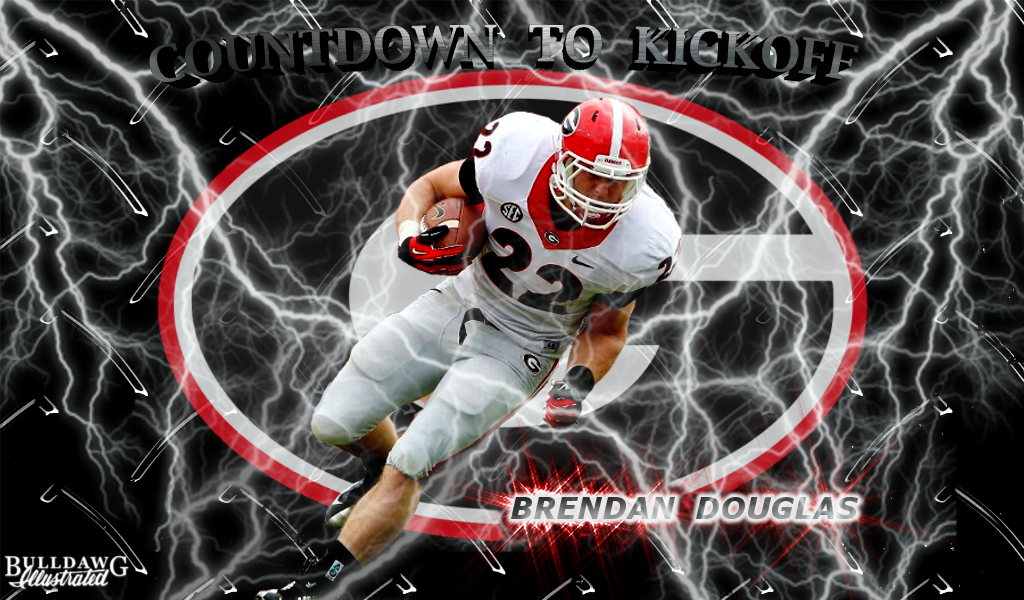 Bulldawg Illustrated is counting down the days till the Dawgs kick off their college football season in Countdown to Kickoff 2016, and we are down to No. 22 Brendan Douglas.



It's not easy to stand out at running back when you are on a Georgia team that is full of talented backs, and Brendan Douglas has certainly shared the field with some mighty good ones like Todd Gurley, Nick Chubb, and Sony Michel. But he is a pretty darn good "rock-toter" in his own right.


The senior running back out of Aquinas high school from Augusta, GA is known for his hard-nosed and no surrender running style earning him the affectionate nickname "Bam Bam." He has played in 36 games so far for Georgia over the last 3 years and carried the ball for 175 times for 745 yards and 5 touchdowns, and he has hauled in 18 receptions for 192 yards and a touchdown.


And this Georgia fan is looking forward to seeing No.22 finish out his college football career between the hedges this season and putting a little "Bam Bam" on defenders in the process!