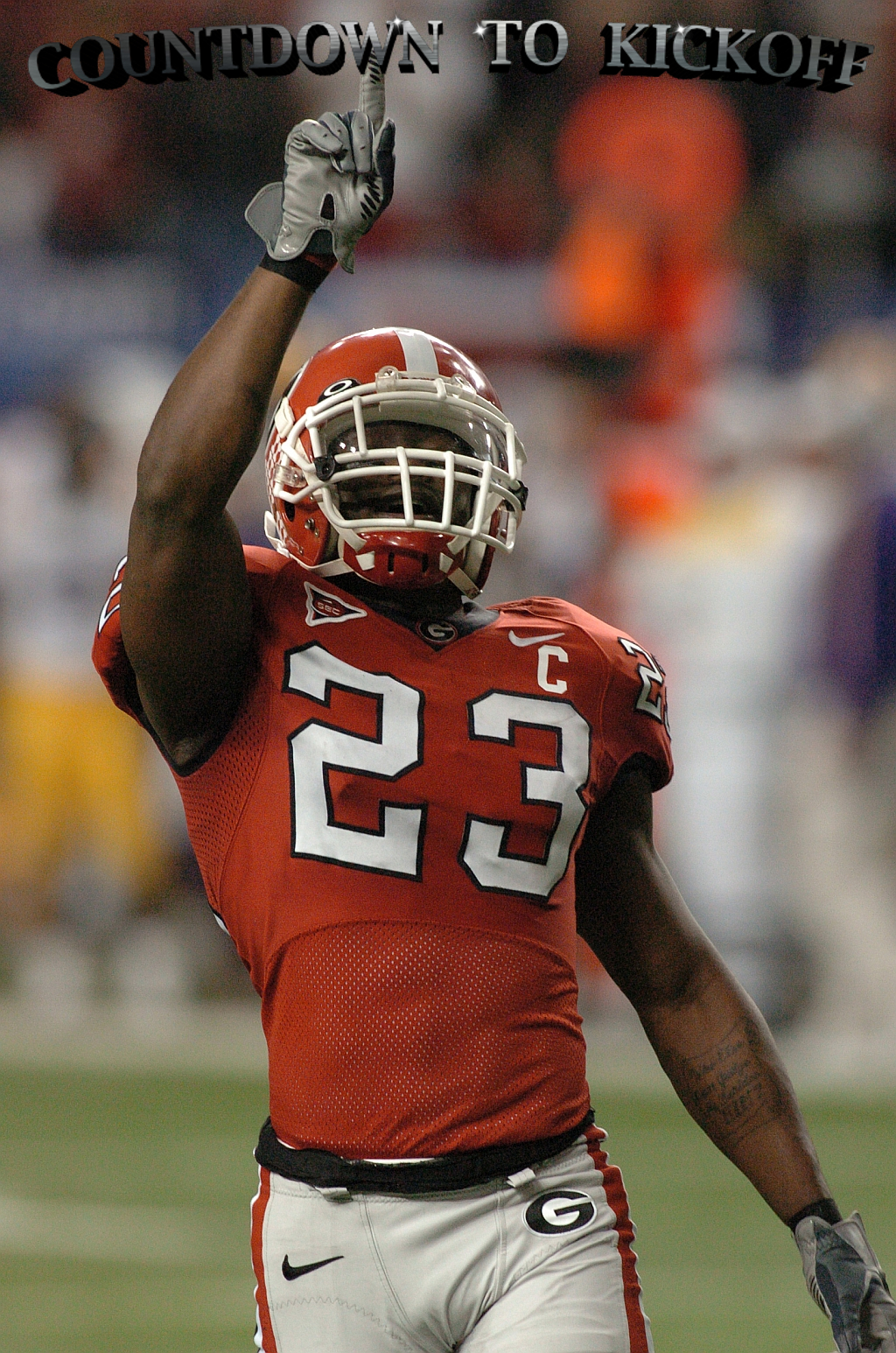 And the days on the calander keep flying off as we arive at 23 days to go on Bulldawg Illustrated's Countdown to Kickoff 2016 and No. 23 Tim Jennings.



Picture if you will a 5 foot 8 and 178 lbs high school football player. That doesn't sound like an All-SEC or ALL-Pro cornerback does it? Well, but you would be wrong about just such a football player from Orangeburg, SC named Timothy DeShawn Jennings, who came to the University of Georgia in 2002 as a freshman out of Orangeburg-Wilkinson high school.


The talented defensive back played in 12 games for Georgia on the 2002 SEC Championship team, starting 3 of them, and he was named to the freshman ALL-SEC team and freshman All-America team by Sporting News.


The following year as a sophomore, Tim Jennings again played in all 12 games for the Bulldawgs and played a bigger role as a starter in the final 7 games, and by his junior year in 2004, he started all 12 games for Georgia. During his final senior season with the Dawgs in 2005, Jennings helped lead the way in the secondary to Georgia's second SEC Championship season under then Head Coach Mark Richt. In the SEC Championship game versus LSU, he was spectacular, making six tackles, including a sack, and returning an interception for a touchdown to help the Bulldawgs to a 34-14 victory.


The Jennings touchdown INT is at about the 18 second mark


Tim Jennings finished his college career at Georgia with a total of 170 tackles, 1 sack, 7 tackles for loss, 28 passes defended and 10 interceptions, two for touchdowns. He would go on to be drafted by the Indianapolis in the second round and would go on to play for the Colts for the next four years before signing with Chicago Bears in 2010, where he played another 5 years before being picked up by the Tampa Bay Buccaneers in 2015. During 10 years in the NFL, Jennings was named to two Pro-Bowls (2012, 2013) and was a member of the 2006 NFL Champion Indianapolis Colts team that defeated the Chicago Bears 29-17 in Super Bowl XLI.