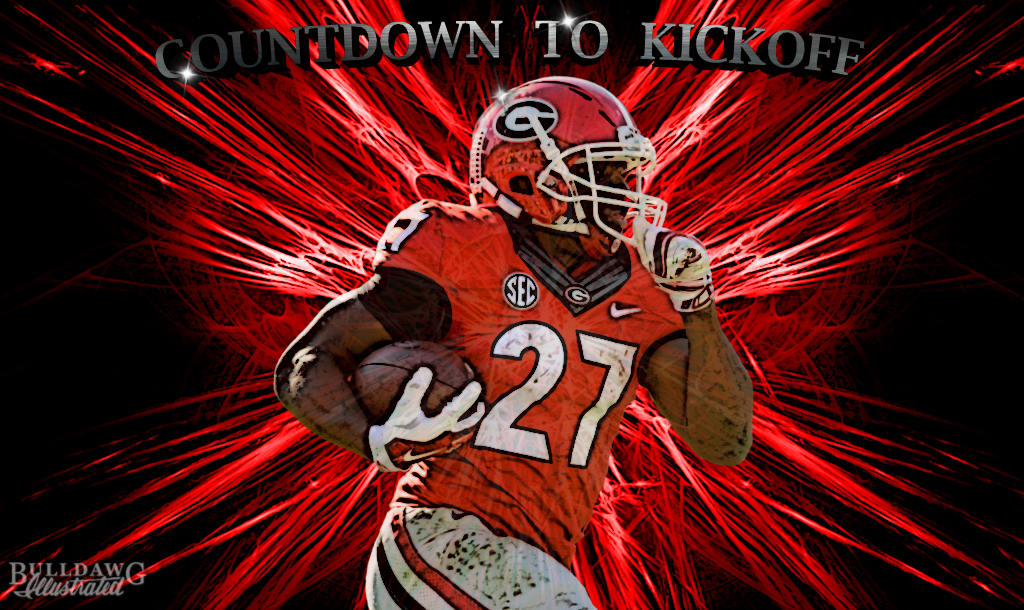 Fall camp got underway this past Monday for the Georgia Bulldawgs football team, which means we are getting mighty close to the start of the 2016 college football season. So how many days are left till that Mean Machine in red and black storms the field in the silver britches? Sunday will mark just a mere 27 days to go my fellow Bulldawg brothers and sisters; therefore, I think it is only appropriate that we give an update on Georgia's junior tailback, number 27 himself, Nick Chubb and see how he is doing.



This Bulldawg fan is one happy camper when he saw 'ole No. 27 was cutting and running with his fellow teammates in practice this week. Georgia's new Head Football Coach Kirby Smart even stated that Chubb has been doing everything the team has done for the last 3 months.




Does that mean we will see him play in that opening game in the Georgia Dome in Atlanta versus the North Carolina Tarheels on September 3rd? I have no idea, but I have high hopes that we will see the Cedartown, GA native sooner than later. Here is what Nick Chubb had to say after Wednesday's practice on how he is doing and how he is feeling since he suffered his knee injury last October versus Tennessee.




And that is the last thing opponents want to hear. Chubb has amassed 2,294 yards on the ground on 311 carries in 19 games, averaging 7.1 yards per carry and 120.7 yards per game. Not only that, he has put the ball into the end zone, rushing for 21 touchdowns in those 19 games. In other words, when No. 27 is in the game, it is almost a guarantee that he is going to give you at least a hundred yards rushing or more and is going to put the ball in the end zone for a score.


So what will the season hold for Nick Chubb?


To look ahead to what he could accomplish, let's look back at what he has already done. He already has put himself in the Georgia record books with 13 career 100-yard plus rushing games which puts him 4th all time with Knowshon Moreno, and he has two 200-yard plus rushing games which is second all-time in school history. Chubb had the second highest total of rushing yards for a freshman at Georgia with 1,547, and he has the highest average yards per carry with 7.4. His career rushing total is 9th all-time in school history, and he needs just 1,000 yards to move up into the top 2 all time right behind the legendary Herschel Walker.


When it is all said and done this season, though, I am not worried about how many yards Nick Chubb rushes for or how many touchdowns he scores. I'll just be happy to see him out there on the football field, toting the rock for Georgia. Go Dawgs!