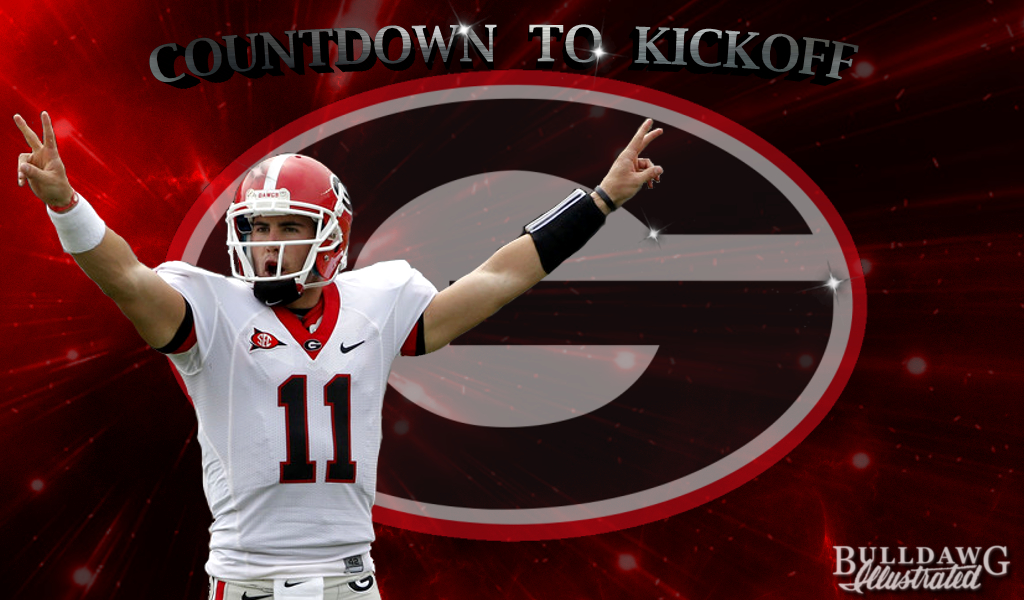 Aaron Murray, one of the Georgia Bulldawg's most prolific passers in school history, leads us into No. 11 on Bulldawg Illustrated's Countdown to Kickoff 2016.


Murray joined the University of Georgia as part of the 2009 recruiting class after graduating from Plant High School out of Tampa, Florida, where he helped lead the Panthers to their second state title in three years in 2008. The heralded U.S. Army All-American gun slinger would be redshirted his first year in Athens, but would pass his way into the school record books in 2010.


Murray's redshirt freshman season started out with much promise in the Dawgs opening game against Louisiana-Lafayette where he picked apart the Ragin' Cajuns, going 17 for 26 for 160 yards and three touchdowns as well as a rushing TD. But then came 4 straight losses, which saw Georgia tumble out of the top 25. It was not the first time, nor would it be the last time, that Murray had faced adversity. It would be the sixth game of the season against the University of Tennessee that would be No.11's coming out party between the hedges.


Aaron Murray and the Dawgs blew the doors off the Volunteers in Sanford Stadium 41-14; a game in which he completed 17 of 25 passes for 266 yards, two TDs and no interceptions. To add insult to injury to the Vols, he also rushed for another pair of touchdowns and 41 yards on 7 carries. Georgia would go on to win 5 of their remaining 7 games with Murray at the helm, finishing with 6 wins and 6 losses on the season. Murray would enter the Georgia record books as the all-time leader in passing yards for a freshman with 3,049.


Over the next three years, Murray would light up the competition through the air. Over his 4 years at Georgia from 2010-2013, he played and started in 52 games posting a 35-17 record and throwing for a whopping 13,166 yards and 121 touchdowns. He is Georgia's all-time leader in career passing yards, career completion percentage (minimum 1,400 attempts) and touchdowns, and along with setting the record for the most passing yards for a freshman, he holds the record for the most passing yards for a sophomore and junior. He also holds the record for the most passing yards in a season for a Georgia QB with 3,893 during his junior year in 2012.




Murray would head for the NFL after his senior season, being drafted in the fifth round of the 2014 NFL Draft by the Kansas City Chiefs, and he begins his third season as a pro as the 2016 season gets geared up and ready to go.

And the countdown continues. Go Dawgs!