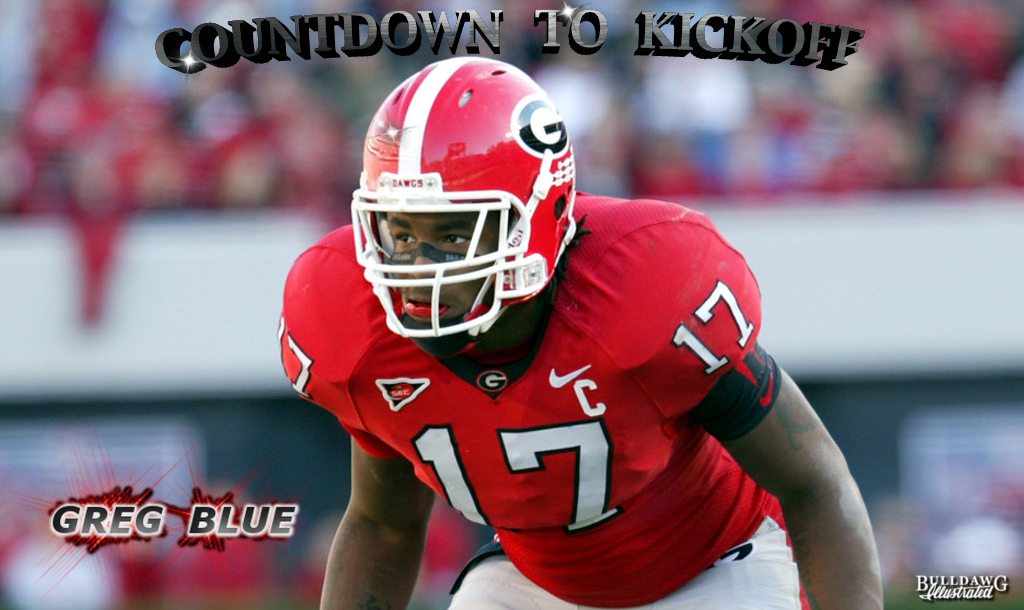 Look out! Greg Blue comes a knock'in at No.17 on Countdown to Kickoff 2016. From 2002 through 2005, the defensive back out of Banneker High School from College Park, GA lived in the opponent's backfield and dared for the ball carrier to come into his territory.


A member of the 2001 recruiting class for the Bulldawgs, he was redshirted during his fist year at UGA and would see his first action in 2002 at rover in the opening game of the season versus Clemson. Blue quickly made his presence felt with 8 tackles and several passes defended. He would continue to grow as a player and add to his "resume of boom" as a sophomore in 2003, but it was during his final two seasons at Georgia where he would come into his own.


In 2004, Blue left opponents black and blue with 80 total tackles and again in 2005 with 96 total tackles. He would finish his career between the hedges with 260 tackles, and a member of two SEC Championship teams (2002 and 2005). His 188 solo tackles are eighth all-time in school history.


Over his collegiate career, Greg Blue earned a reputation as one of Georgia's hardest hitting safeties of all time. Hits that would probably set out off seismographs on the west coast.




In 2014, during a UGA Countdown to Kickoff charity event, the AJC's Chip Towers asked the one-time Georgia safety what he thought of the new targeting rules in football and how they might have affected his career.


"I would've been a cheerleader or giving out water or something. … I probably would've been banned from football."


And the countdown continues. Go Dawgs!