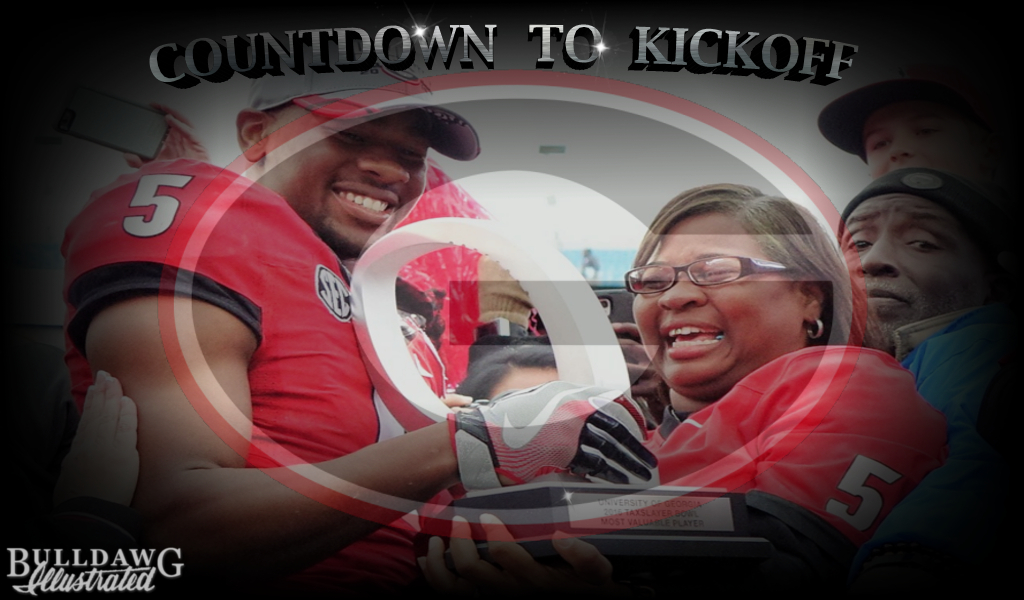 Count them. One, two, three, four, and just five days to go till the Georgia Bulldawgs are playing football on Saturday. Which brings us to No.5 on Bulldawg Illustrated's Countdown to Kickoff 2016, Terry Godwin.


The sophomore wide receiver was a member of Georgia's 2015 recruiting class from Callaway high school out of Hogansville, GA where he played varsity football for Coach Pete Wiggins. During his inaugural freshman season last year, Godwin played in 13 games for the Dawgs, starting 9, and was second on the team in receptions and receiving yards with 35 for 379 yards. The talented athlete also took a few snaps from the QB position from the "Wild Dawg," even completing one pass for a 44 touchdown to fellow receiver Malcolm Mitchell in the Tax Slayer Bowl, earning MVP honors for the game.


Godwin would also rush the ball as well as returned a few punts and kicks. So what is next for the Callaway star? Now, with veteran receiver Malcolm Mitchell in the NFL with the Patriots, No.5 is expected to be one of Georgia's top returning receivers for 2016 along with senior Reggie Davis and junior Isaiah McKenzie.




And the countdown continues. Go Dawgs!