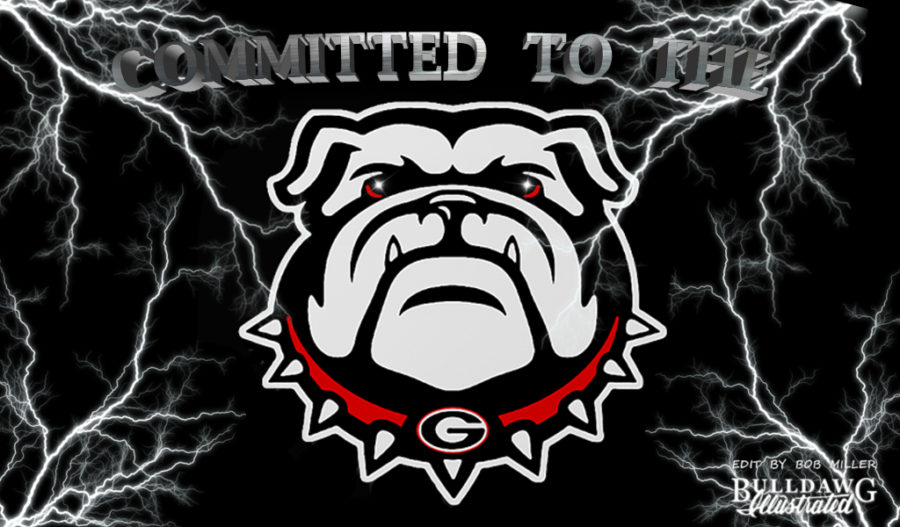 One of the biggest regular-season games for the University of Georgia this 2019 season and perhaps in all of college football is this weekend's matchup between the Bulldogs and the Notre Dame Fighting Irish. This fact is not lost on recruiting prospects, and it will be a "star-studded" event as big-name prospective student-athletes will be in attendance in Athens, GA under the lights of Dooley Field in Sanford Stadium.
And speaking of recruiting, Kirby Smart and the Georgia coaching staff continue to ride the red and black mean machine full steam ahead. As of this print issue, UGA has 16 verbal commitments for the 2020 recruiting class, which is ranked No. 5 in the country and the third-best in the Southeastern Conference by 247Sports and Rivals.
Smart and company stand a very good chance of signing another top-three recruiting class this cycle, and Georgia will challenge Alabama for the number one class overall and in the SEC when it is all said and done. If you follow recruiting and the Bulldogs, I encourage you to join me and the Bulldawg Illustrated crew on our "Daily Dawg Thread" each day where we have the latest Georgia college football recruiting news and more. For now, enjoy my quick "Five Committed" and "Five Most Wanted" …
FIVE COMMITTED
Out of those 16 commitments, let's take a look at five big names that you need to know.
Carson Beck
A 6-foot-4.5 and 226 lbs quarterback out of Mandarin High School in Jacksonville, FL, Beck is the No. 3 pro-QB and 4-star prospect in the nation per 247Sports. Beck committed to UGA back in March, and he is everything a major collegiate program looks for to lead their offense and represent their team off the field.
Jalen Carter
Georgia will lose six seniors off the defensive line after this season is in the books; so, it is paramount that the coaching staff reload at this position. I give you a 6-foot-4 and 301 defensive lineman out of Apopka, FL, Jalen Carter. The high school senior is rated a 4-star prospect, the No. 6 DT in the country, and one of the top-60 recruits overall nationally.
Kendall Milton
The Dawgs' coaching staff went west out to Clovis, CA to earn the commitment from Milton. 247Sports rates Milton a 5-star prospect, the No. 4 RB, and the No. 23 overall recruit in the U.S. At 6-foot-2 and 229 lbs, the senior out of Buchanan High School is a bruiser of a back who looks SEC ready right now.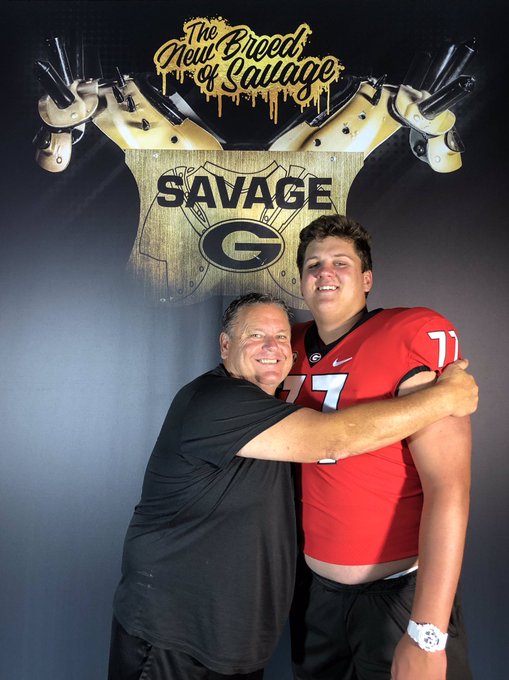 Tate Ratledge
The transformation of Georgia's offensive line under Kirby Smart has been tremendous, to say the least, and it starts with o-line coach Sam Pittman who has been invaluable in recruiting and developing talent for the Bulldogs. Pittman has done it again with a 4-star offensive tackle out of Darlington School in Rome, GA, Tate Ratledge. The 6-foot-6 and 322 lbs is a mountain of a young man with a mean streak to match when he is blocking opposing defenders.

Mekhail Sherman
Sherman could very well be Nolan Smith's twin when he dons the football pads and uniform. At 6-foot-3 and 234 lbs to go along with a 4.53-second forty speed, there is no wonder he is rated a 5-star prospect and the No. 2 OLB by 247.
FIVE MOST WANTED
The Bulldogs are not going to stand pat on 16 commitments, though. The Georgia coaching staff are looking to sign at least 23 and could end up taking the maximum allowed 25. So, who are five prospective student-athletes that are on the Dawgs' most wanted list?
Zachary Evans
A 5-foot-11 and 200 lb senior out of North Shore High School in Houston, TX, Evans is rated a 5-star and the No. 1 running back prospect in the country by 247Sports. UGA already has one five-star RB committed in this recruiting class in Milton, but when you're known as "Running Back U," why not sign two?

Theo Johnson
Tight ends Charlie Woerner and Eli Wolf are playing in their final season for Georgia, which is why the Bulldogs' coaching staff are looking to go after two tight ends for 2020. One of those could be Theo Johnson, a 6-foot-6 and 240 lbs, four-star prospect out of Windsor, Ontario.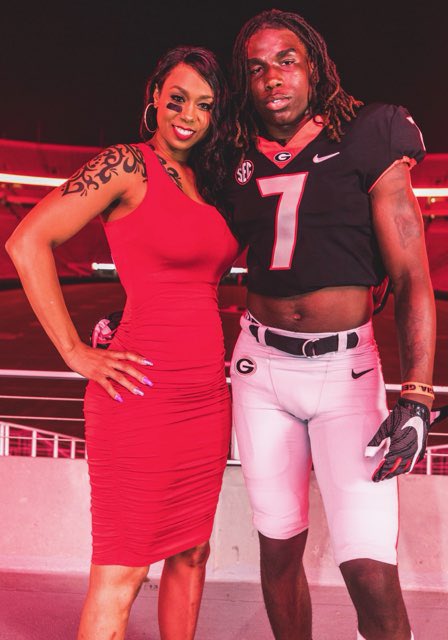 Kelee Ringo
One of the top recruiting prospects in the 2020 class is 6-foot-2 and 205 lbs Kelee Ringo. He is a 5-star prospect out of Saguaro High School in Scottsdale, AZ. Rated the No. 1 CB in the country and the No. 7 recruit overall by 247, Ringo will come in and compete for playing time right away.

Noah Sewell
To my knowledge, the Bulldogs haven't signed a player from the state of Utah, at least that I can remember. Sewell would be a good way to start. The 6-foot-2 and 266 inside linebacker out of Orem is a freakish athlete for a player his size. His abilities have earned him a 5-star rating from 247Sports who also have Sewell as the No. 2 ILB overall.

Darnell Washington
At 6-foot-8 and 261 lbs, it is hard to miss Darnell Washington, and he could very well be one of the tight ends that the Georgia coaching staff is looking to sign in this class. The senior out of Desert Pines High School in Las Vegas, NV is currently rated as a 5-star and No. 1 athlete prospect by 247.