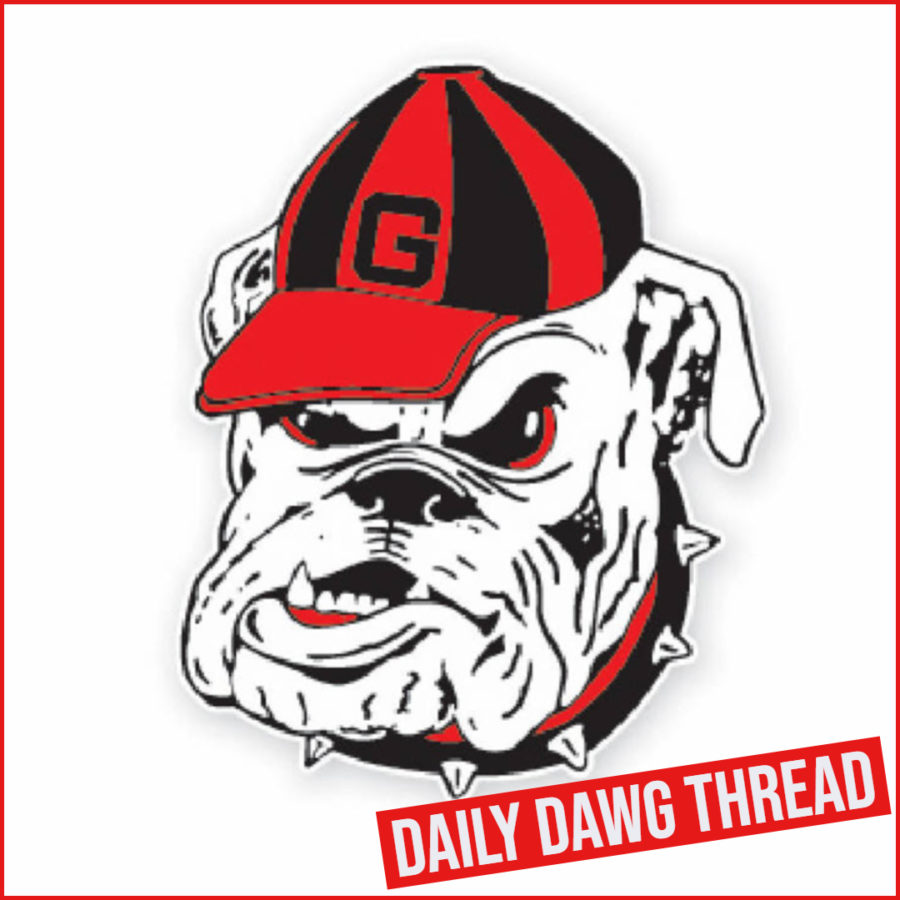 Daily Dawg Thread – 01May2019 – As It Stands Now: The Red And Black Class Of 2020 – By Matthew Hall
There is absolutely no question that the state of recruiting of the Georgia Football program under UGA Head Coach Kirby Smart has been nothing less than prolific since his arrival in Athens. Such can evidenced in that Smart and his staff have been able to bring in a plethora of the country's top talent to play for the Dawgs over the course of the last three seasons. In 2017, Georgia ended up with the #3 overall recruiting class. The next two recruiting cycles saw more of the same and ran along the same lines as the Georgia Football program garnered the #1 overall recruiting class in 2018 and the #2 overall recruiting class in 2019 per 247Sports rankings. While the Class of 2020 is far from being finalized, it is shaping up to be one that is comparable to the previous years mentioned herein. The Dawgs have already received commitments from one 5-Star and six 4-Star prospects for the Class of 2020 with no signs of slowing down in terms of the talent that will added to the list. Here is a look at what the Georgia Football program has locked in thus far.
1. Class Of 2020 5-Star OT Broderick Jones (6-5, 275 – Lithonia High School – Lithonia, Georgia)
2. Class Of 2020 4-Star QB Carson Beck (6-4.5, 226 – Mandarin High School – Jacksonville, Florida)
3. Class Of 2020 4-Star DT Nazir Stackhouse (6-3.5, 306 – Columbia High School – Decatur, Georgia)
4. Class Of 2020 4-Star DT Jamil Burroughs (6-2, 330 – McEachern High School – Powder Springs, Georgia)
5. Class Of 2020 4-Star WR Justin Robinson (6-4, 200 – Eagle's Landing Christian – Mcdonough, Georgia)
6. Class Of 2020 4-Sat CB Jalen Kimber (6-0, 170 – Mansfield Timberview – Arlington, Texas)
7. Class Of 2020 4-Star Akinola Ogunbiyi (6-4, 329 – Kempner High School – Sugar Land, Texas)
The aforementioned commits included above constitute the future players that will soon be sporting the "Red and Black" and teeing it up "Between The Hedges" on Saturdays in Athens. With these 7 current hard commits calculated together, the University of Georgia possesses the #11 overall recruiting class in the nation for the Class of 2020 per 247Sports recruiting class rankings. While it still remains to be seen just how many more commits the Georgia Football program will end up receiving, the Class of 2020 is already trending in the right direction. Look for a surfeit of others to be added to it as time passes by. No matter the number in the end, the probability of another top five recruiting class under the leadership of Kirby Smart and the Georgia Football coaching staff seems certainly foreseeable.