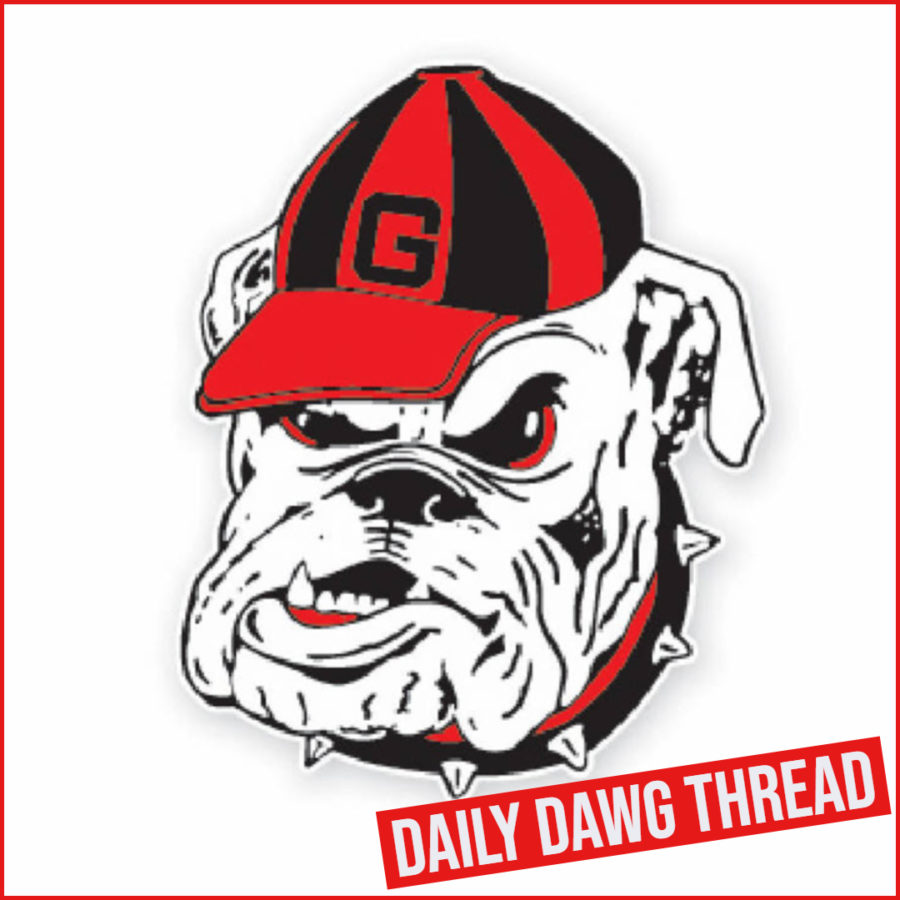 Daily Dawg Thread – 02June2019 – Class of 2020 4-Star DT Warren Brinson Re-Commits To The Georgia Football Program – By Matthew Hall
The Georgia Football program received a nice surprise on Saturday when Class of 2020 4-Star DT Warren Brinson of IMG Academy in Bradenton, Florida, committed to play football for the Bulldogs. It is the second occurrence of such for Brinson as he had formally committed to play for the Dawgs back on November 24, 2018, only to decommit from the program at the end of this past January.
Brinson's addition to this year's recruiting cycle for the Dawgs can be viewed as a breath of fresh air as UGA Football Head Coach Kirby Smart, Defensive Line Coach Tray Scott, and the rest of the Georgia coaching staff attempt to restock and secure the program's defensive line for the future. It can also be viewed as a win in the recruiting department for Smart and Georgia over University of Florida Head Coach Dan Mullen and the Gators as Brinson had stated this past Friday on social media that his "Top 2" schools of choice were the Dawgs and the Gators.
The addition of Brinson on Saturday gives the Georgia Football program the #4 class overall per 247Sports Team Class Rankings. It also provides the Dawgs with a much needed defensive player that will help strengthen and bolster the UGA interior on the defensive side of the ball. Brinson is the 11th commitment for Smart and company in the Class of 2020 and all of the players that compile the class as it stands right now are either a 4-Star or a 5-Star recruit.
Warren Brinson is currently rated the #32 overall DT in the country and the #51 overall player in the state of Florida for the Class of 2020 per 247Sports Composite Rankings. He is originally from Chatham County, Georgia, but left for IMG Academy prior to the beginning of his Junior year in high school. He is of good stature, frame, and build for the defensive lineman position standing in at 6-4.5 and 299 pounds. He is very strong, mobile and quick on his feet with a swift first step allowing for the 4-Star DT to beat many of the opponents he is pitted up against. Aside from these attributes, he possesses strong hands, a good deal of zeal and swagger as a defender, and he is an effective tackler and pass-rusher. In his Junior campaign for IMG in 2018, Brinson garnered 27 total tackles (16 Solo Tackles, 11 Assisted Tackles), 7 tackles for loss, 2.5 sacks, 1 pass deflection, and 1 quarterback hurry. He holds 8 offers of which several came in his direction after his initial decision to decommit from the Dawgs this past January.
When Brinson visited the University of Florida last month he purportedly did the "gator chomp" for Gators' Defensive Line Coach David Turner while in attendance. The incident drew raves from UF fans and following Brinson's commitment to the Dawgs yesterday, those same fans called him out and stated that he was soon to be "gator bait". Whether the entire recruiting saga with Brinson and the factor of such being centered on Georgia versus Florida was in any way a troll job on the part of UGA, one thing is for certain: the Georgia Football program got better yesterday defensively and Florida lost out on one of their recruiting targets that was at the time a 80% lock to pick and play for Mullen and the University of Florida in Gainesville per 247Sports Crystal Ball Predictions. With the aforementioned stated and duly noted herein, there are only two words left to be stated about Florida's loss and Georgia's gain as it related to Brinson to Brinson: "Go Dawgs"!!!