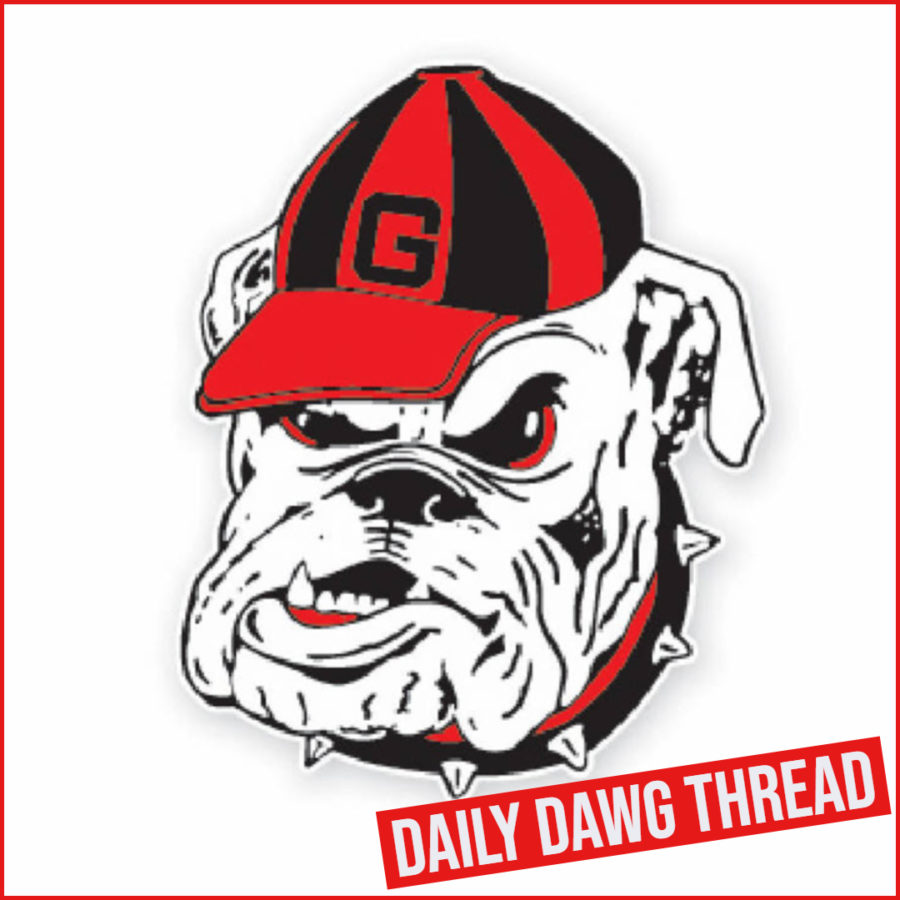 Daily Dawg Thread – 02May2019 – Class Of 2020 3-Star TE Diego LaMonica – By Matthew Hall
The Georgia Bulldogs Football program recently experienced the exit of two of its tight ends at the hands of declaring for the 2019 NFL Draft. Following those players' decisions, UGA tight end Isaac Nauta was the 224th selection overall in the 7th round by the Detroit Lions. TE Jackson Harris went undrafted but was quickly invited to attend the rookie minicamps for both the Atlanta Falcons and the Seattle Seahawks in his pursuit of playing for a team in the National Football League. Their departure has left the following tight ends on the roster for the Georgia Bulldogs in the coming season: Mitchell Werntz, Peyton Mercer, Kolby Wyatt, John Fitzpatrick, Charlie Woerner, Ryland Goede, Brett Seither, and Eli Wolf (transfer from Tennessee).
Even with the current list of multiple tight ends on the roster being rather plentiful, Georgia Football Head Coach Kirby Smart, Tight Ends Coach Todd Hartley, and the rest of the Georgia coaching staff have continued their recruiting efforts to ensure that the Dawgs will continue to stockpile some of the nation's top talent at the position for the future. Nine different offers at the tight end position have been extended already to players that are a part of the Class of 2020 and it would appear as if though at least one or more are soon forthcoming. Hartley has been nothing short of a road warrior being out and about on the recruiting trail on many days and this past Tuesday was no different. The UGA tight ends coach ventured all the way down to South Florida that afternoon where he checked in on and observed the practice of a potential recruit that has received a great deal of attention as of late: Class of 2020 3-Star TE Diego LaMonica of Gulliver Prep in Miami. It was not the first time that Hartley has been in contact with LaMonica as the "Magic City" recruiting target took part in a visit to Athens in late March.
While much of the focus at the tight end position as it relates to recruiting in the Class of 2020 has focused on Ontario's #1 overall player Theo Johnson, the attention given to LaMonica by major collegiate programs has increased significantly. The previous lack of emphasis and notoriety on LaMonica probably has much to do with the fact that he had no intentions of really playing football in high school as his athletic interests were centered on playing basketball. The aforementioned is a testament to his athletic abilities as a whole though for the "Sunshine State" prospect given that he is a multisport athlete.
He fits the prototypical mold as a tight end target and threat of the future for a college football program as he stands in at 6-5 and 238 pounds. LaMonica has good hands as a pass catcher and has the ability to go up and get the ball above the defender. He further exhibits a great deal of aggressiveness, grit, and strength as a blocker playing the tight end position. Even with limited play and action due to injuries sustained in his Junior season at Gulliver Prep, he still recorded four receiving touchdowns and posted another by way of punt return. On the defensive side of the ball as a DE, LaMonica logged 33 tackles (17 solo, 16 assisted, 3 TFL) 1 sack, 1 fumble recovery, and 1 blocked punt in just 8 games played.
LaMonica currently holds 18 total offers including ones from Oregon, Vanderbilt, South Carolina, Florida State, and Miami among others. 6 of those 18 total offers have come within the last month showing the rapid pace that the tight end target has quickly become a hot commodity on the market for college football programs across the country. Clemson is one program that has shown a great deal of interest in LaMonica and he attended the Tiger's "Junior Day" on March 9, 2019, and the program's spring game on April 6, 2019. While neither Clemson nor Georgia have extended an offer as of yet to LaMonica, it would appear that such is imminent and could occur at any moment. He has stated that he plans to take several official visits come this fall and it seems likely that he will receive more offers from top programs before that time transpires.