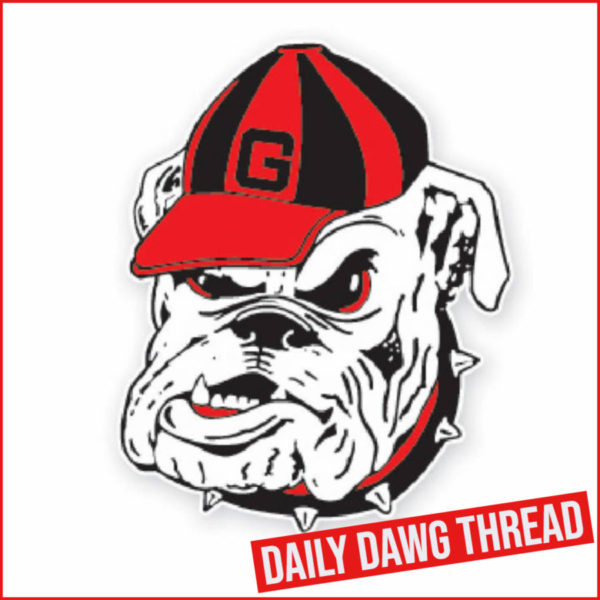 One of the big names and big men visiting UGA this past weekend was 2021 offensive lineman Amarius Mims. The 6-foot-7.5 and 315 lbs rising junior out of Bleckley County High School in Cochran, GA was back in Athens along with 2020 offensive tackles Tate Ratledge, current UGA commit, and Chad Lindberg, committed to the Dawgs on Sunday. 2020 o-lineman Sedrick Van Pran and Brady Ward were also on campus visiting.
Back at the beginning of July, Mims released a top-8 that included UGA, Auburn, Alabama, Clemson, Florida, FSU, LSU, and South Carolina, but a couple of weeks later he said his recruitment is still open.
I would like to thank God and all the universities that have shown interest in me in the past months but with that being said I'll be narrowing my Top 8 schools down to..Recruitment 100% open pic.twitter.com/e2MxRXfo8e

— 〽️ I 〽️ S🇿🇦 (@amarius_mims) July 1, 2019
Respect My Decision‼️ pic.twitter.com/amohqzO6dC

— 〽️ I 〽️ S🇿🇦 (@amarius_mims) July 18, 2019
But the Dawgs are considered one of the favorites here.
Including Mims, Georgia has offers out to over 20 offensive linemen for 2021 so far that include Peach State prospects Camden County's Micah Morris and Peach County's Terrence Ferguson. Ahead of the 2021 class, the Bulldawgs have already picked up commitments from four o-linemen for 2020 – Joshua Braun, Broderick Jones, Chad Lindberg, and Tate Ratledge.
Mims is currently rated a 5-star prospect by 247Sports and the No. 5 OT as well as the No. 3 player overall from the state of Georgia, No. 26 player nationally for the 2021 recruiting class. Rivals rates Mims as a 4-star prospect, the No. 4 OT, No. 2 player from the Peach State, and No. 16 player overall nationally.
Make sure to check out Amarius Mims' highlights by clicking on the videos below.
AMARIUS MIMS 2018 SOPHOMORE HIGHLIGHTS
Sophomore Szn‼️