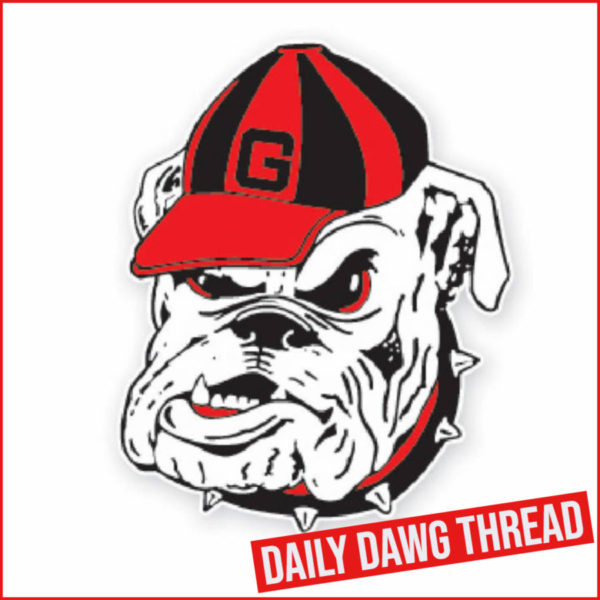 UGA looks to keep 5-star prospect instate.
One of Bulldawgs' big targets for the 2020 recruiting class is just down the road at Marietta High School, Arik Gilbert, and UGA has been one of the schools recruiting the talented athlete the hardest. Georgia was one of the first schools to extend a scholarship offer to Gilbert back in July of 2016. Since then, he has picked up over 26 offers. Last month, he narrowed it down to a top-10 that includes Alabama, Auburn, Clemson, LSU, Oklahoma, Penn State, Southern California, Tennessee, and Texas A&M in addition to Georgia.
Gilbert took an unofficial visit to check out UGA back in February, and he also visited the Sooners and Aggies in April. Gilbert's two most recent visits were to Tennessee in May and Alabama just last month, in June. Of his top-10, the Bulldawgs biggest competition is likely Nick Saban and the Crimson Tide. As it stands, the recruiting gurus like Georgia's chances as he is predicted to commit to the Dawgs, but what about the concerns of some of the recent comments about schools throwing to the TE that Gilbert made at The Opening?
Out of Gilbert's top-10 schools, Alabama, Texas A&M, and UGA are the three schools that throw to the TE the most. Just take a look at the numbers from 2018.
Total Receptions by TEs in 2018
Texas A&M – 51
Alabama – 48
UGA – 43
Penn State – 42
Oklahoma – 27
LSU – 24
Tennessee – 23
Clemson – 17
Southern Cal – 17
Auburn – 13
The question is if the Dawgs do land Gilbert, what position would he play?
Although he could play either side of the ball, at nearly 6-foot-6, weighing in at 245 lbs, coupled with his athleticism and ball skills, Gilbert is an intriguing prospect at the TE position. His size makes him a mismatch nightmare for defensive coordinators, and he has good speed to get down the field; Gilbert was timed at 4.83-seconds in the forty at the Opening Regionals in March. At The Opening Finals this week, Gilbert has been in beast mode.
He's not just flashing those skills at the camps either. In the last two years, Gilbert has hauled in 142 receptions for 1,780 yards and 21 touchdowns, averaging just over 12.5 yards per catch. You can check out Arik Gilbert's high school highlights below by clicking on the videos.