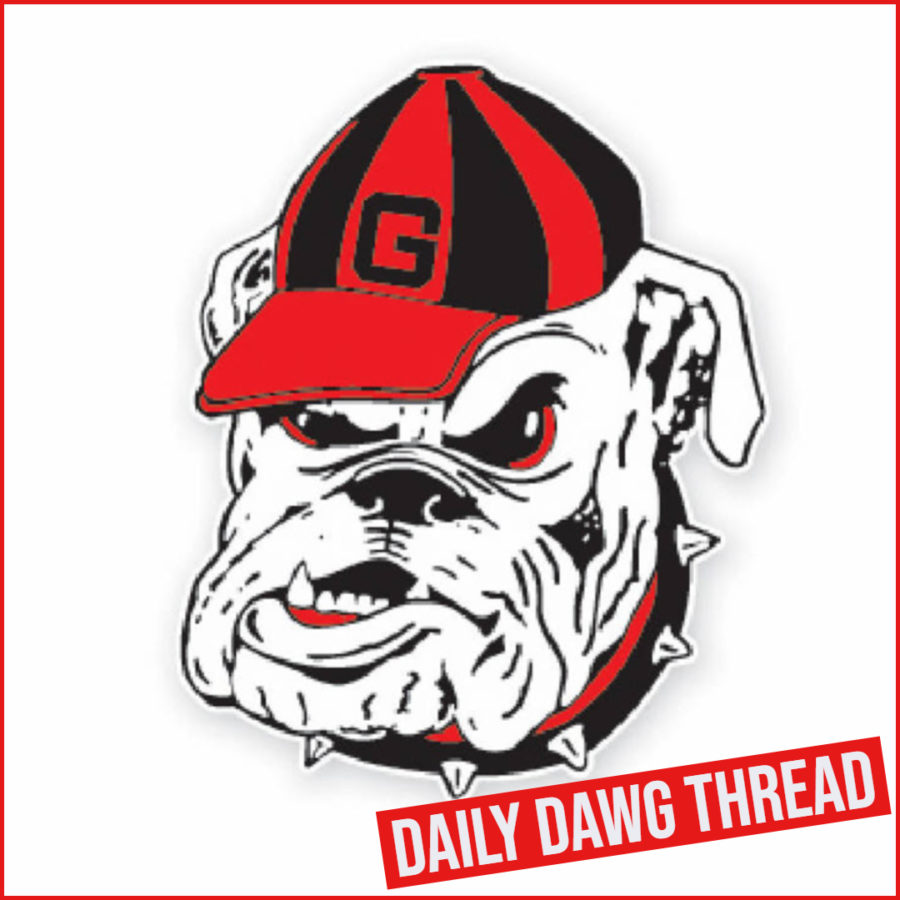 Daily Dawg Thread – 04June2019 – Class Of 2020 3-Star Safety Janari Dean – By Matthew Hall
The "Dawg Days" of Summer are present and the upcoming season for the Georgia Football program still seems so far away. If one is counting and keeping up with the tally until the Dawgs take the field versus Vanderbilt in Game 1 in Nashville, Tennessee, the number stands at 88. As so and in all reality, that is not a great length of time before the season ensues and it also indicates that the amount of time to recruit the future players of the "Red and Black" is dwindling down as it relates to the current recruiting cycle. With days marching by slowly for the UGA fans and faithful, those same days are busy and full for Georgia Football Head Coach Kirby Smart and the rest of the coaching staff as they continue on in their efforts on the recruiting trail.
The Dawgs' Class of 2020 sits at #4 nationally in terms of Team Class Rankings per 247Sports. An overall assessment of that class as it stands at this present time looks strong with 11 commits of which none are lower than 4-Star recruits. While stars are important and relay the abilities of the prospective recruiting targets all across the land, sometimes they do not equate to how well a player will pan out in terms of success once on the collegiate level of play. With that fact of truth in play and in motion, the Dawgs appear to be in the hunt for a 3-Star athlete that was recently provided with a Georgia offer and that has put the Bulldogs among his "Top 5" listing of prospective schools of where he could possibly play. Class of 2020 3-Star Safety Janari Dean of South Panola High School in Batesville, Mississippi, only received an offer from the Georgia Football program a couple of weeks ago but informed all on Monday that the Dawgs are legitimate contenders to land his defensive services and talents.
While Georgia entered the game late for Dean in terms of the extension of an offer, the Dawgs have had their eyes on him and have exhibited interest with "The Magnolia State" prospect for some time dating back to last year. This fact can be verified via Dean's insight and information that he recently provided to UGASports.com when chatting about his top schools listing and his recruiting process.
"Georgia has been sending mail since the fall, then they called recently and offered me. I have not been there yet, but I will be there June 11 for a workout and a visit. They have a strong brand, they are a top contender right now and they are just a few pieces away. I could be one of those pieces, so I am ready to get out there and see what it's like. My top five has no order, but I will commit to one of these schools. I have to finish up my visits, see how I feel, then I will be ready. The coaches are always leaving, so falling in love with a school is very important for me. That is what I am searching for."

Class Of 2020 3-Star Safety Janari Dean On His "Top 5" And His Recruiting Process Via UGASports.com
Dean is currently rated the #37 overall safety in the nation and the #13 overall player in the state of Mississippi for the Class of 2020 per 247Sports Composite Rankings. He possesses a good frame, build, and stature for the position standing in at 6-0 and 190 pounds. While the Mississippi recruiting target is without a doubt a good defensive player at the safety position, he is arguably an underrated athlete in that he has been more than exceptional with his play on the opposite side of the ball at the running back position. Some of the programs that have extended an offer to Dean have taken notice of such though and are recruiting him as a running back rather than as a defensive safety. As a Junior in 2018, the South Panola High athlete rushed for an astounding 2,030 yards on 296 carries and 18 touchdowns. In the process of doing so, Dean rushed for over 100 yards 10 times in 13 games during his Junior campaign. This type of offensive and defensive play makes Dean a very desirable target of interest as he is versatile and athletic and he could potentially be utilized as a plug-in-play type player used on both sides of the ball.
Janari Dean holds 11 offers altogether of which many are from Power 5 programs such as Alabama, Arkansas, Mississippi State, Tennessee, and South Carolina among others. As previously noted herein, he will visit Athens on June 11, South Carolina on June 14, Arkansas late in June, and then round his visits out with Tennessee on June 22 before making a commitment decision on Independence Day. Look for the Dawgs to keep the recruiting gas pedal pressed down on Dean and to attempt to make a big impression on him upon his arrival on campus on the 11th for his Georgia visit. Stay tuned for more updates on this recruiting story as time moves on and more events unfold and transpire.