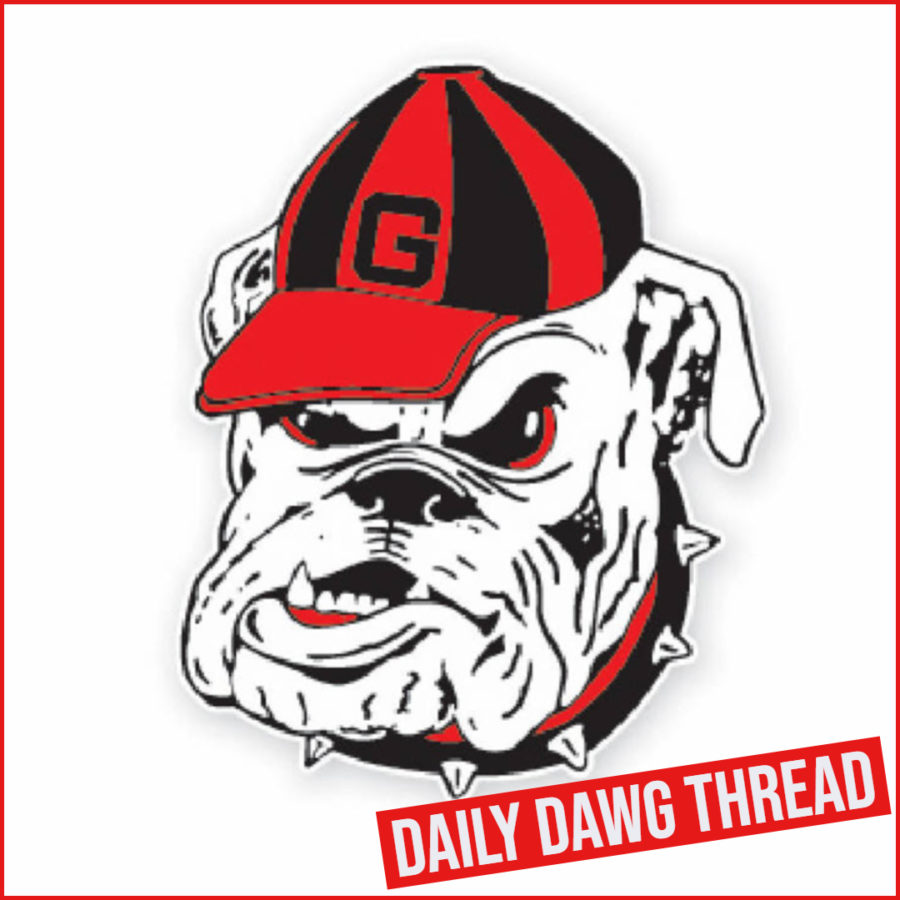 Daily Dawg Thread – 04May2019 – Class Of 2020 TE Maliq Carr – By Matthew Hall
Several Georgia Football Class of 2020 wide receiver targets have committed to other programs recently including Rakim Jarrett and Jermaine Burton who both committed to one of UGA's rivals in LSU. Such may not be a cause of concern to many but given that the Dawgs' lost multiple veteran wide receivers to this year's NFL Draft (to include Mecole Hardman, Riley Ridley, and Terry Godwin) and Georgia only has one wide receiver commitment in the 2020 class in 4-Star Justin Robinson, the recruitment of top talent at the position is thrust to the forefront of focus for UGA Head Coach Kirby Smart and WR Coach Cortez Hankton. While it may be true that there is still a great deal of time before the current recruiting cycle comes to a close and national signing day comes to fruition, the efforts and dedication to lock in effective wide receivers for the future is not something that the Georgia Football program can be lazy about or take its time with. As prospective targets begin to commit to other programs and names of interest become less available for the taking, added pressure is placed on the UGA program to fill the aforementioned voids mentioned herein pertaining to the area of receiver.
Much of the focus regarding recruiting at the position for the Dawgs has been comprised of the name of Julian Fleming who is the #1 overall WR for the Class of 2020 (per 247Sports Composite Rankings) and rightfully so. Landing Fleming would now be more than monumental than ever for the University of Georgia with several of the Dawgs' other targets now off the board and unavailable. It is important to note though that even if the Dawgs do end up getting a commitment from Fleming, they will still need to add other receivers to ensure that the offensive production in Athens as it relates to the passing game is well complemented. A name that has come up to possibly help fill that void recently is a former teammate of UGA Freshman quarterback D'Wan Mathis: Class of 2020 4-Star TE Maliq Carr of Oak Park High School in Oak Park, Michigan. While listed as a tight end prospect, Carr's frame of 6-4 and 230 pounds makes him a legitimate target to come in at the wide receiver position for any collegiate program. The University of Georgia has already had Carr on their radar to come in as a WR and they provided the "The Great Lakes State" prospect with an offer to play for the Georgia Football program just last month.
Carr is currently rated the #5 overall WR in the nation and the #7 overall player in the state of Michigan for the Class of 2020 per 247Sports Composite Rankings. His 6-4 height allows for him to go up above the defender for the reception and he has the focus and hands to bring the reception in when he is put into such a position on the field. Carr is a legitimate deep ball threat and possesses exceptional speed for his physical frame equating to his ability to outpace the opposition when the ball is thrown downfield. The "Wolverine State" recruiting target plays with an edge and has great focus, determination, grit, and procurement as a receiver. In his Junior year at Oak Park, Carr hauled in 21 receptions for some 815 yards and 9 touchdowns. At one point during that campaign he was averaging some 43 yards per reception further providing evidence for his ability as a deep ball threat and prolific receiver whether it be playing tight end or wide receiver. Carr currently holds 27 offers from some big name programs including ones from Texas A&M, LSU, Michigan, and Notre Dame among others. One would expect that he will likely be courted closely until he makes his college decision by both the Georgia Football program and his former teammate and current UGA QB D'Wan Mathis. Carr has already scheduled his commitment to take place on October 11, 2019.