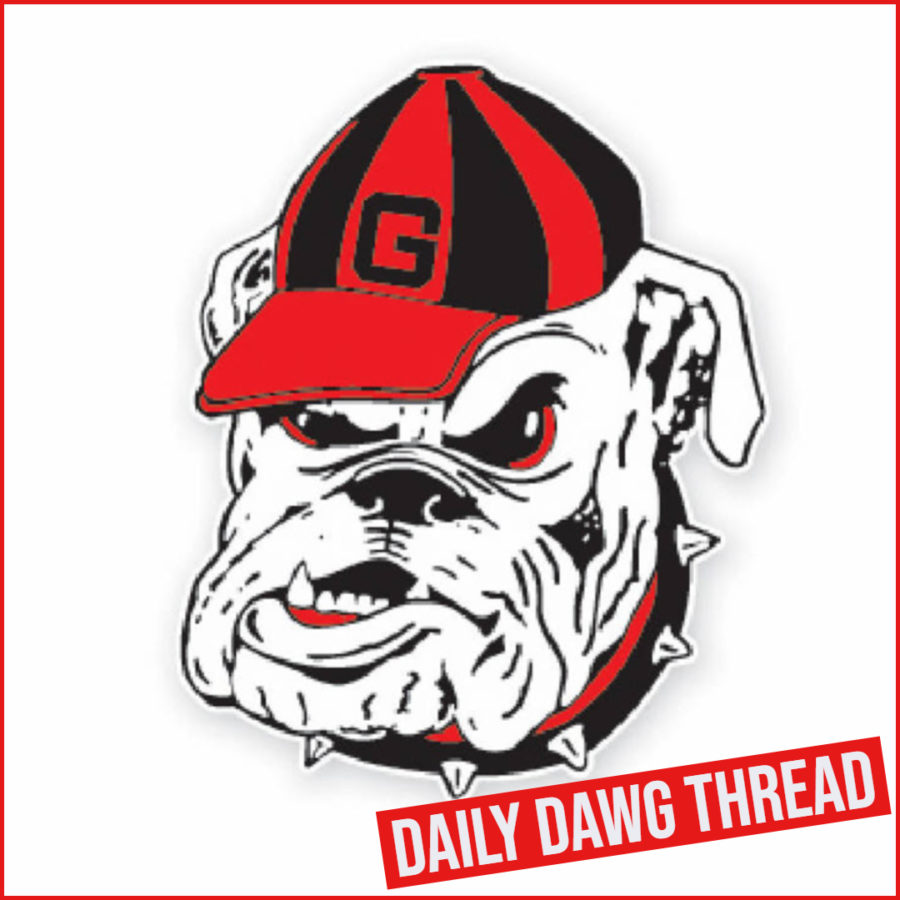 Daily Dawg Thread – 05May2019 – Class Of 2020 4-Star ATH Wesley Steiner – By Matthew Hall
Just 110 miles south of Athens sits the city of Warner Robins, Georgia. The area is one that has become quite commonplace for those that follow and that are fans of the Georgia Football program and the University of Georgia. So what gives the aforementioned statement truth and validity? For starters, current Georgia Baseball hurler Tony Locey is from Warner Robins and played baseball at Houston County High School before joining the UGA baseball program and prior to beginning his collegiate baseball career. Likewise, and hailing from the same high school, Georgia Football center Trey Hill played at "Freedom Field" for the Bears while in high school. Incredulously, and probably most notably, current Georgia QB Jake Fromm played for Houston County and was even a teammate of Hill before enrolling at UGA and playing under center for the Georgia Bulldogs Football team. Fromm was also a teammate of Locey while playing baseball for "HOCO".
These examples exhibit and attest to the fact that there seems to be in existence a funneled connection where athletes that take part in high school sports in Warner Robins, Georgia, end up playing various sports for the athletic programs at the University of Georgia. With that said, it would seem that another Houston County football star has recently caught the attention of the coaches and staff of the Georgia Football program: Class of 2020 4-Star ATH Wesley Steiner. Steiner is no stranger to UGA and has been a visitor to the campus in a potential recruiting fashion already this calendar year.
While a visitor on campus before in the recent past, the 4-Star ATH was on the receiving end of a visit from UGA personnel over the course of the last few days. Georgia Defensive Coordinator Dan Lanning made the trip to Warner Robins and checked in on Steiner at the Bears' spring practices of which have just gotten underway. While he does not currently yet hold an offer from the Dawgs, the recent visit is an indication that there is a great deal of interest in Steiner and that he is a clear target on the Georgia Football recruiting radar.
Steiner is currently rated the #7 overall ATH prospect in the country and the #12 overall player in the state of Georgia for the Class of 2020 per 247Sports Composite Rankings. At 5-11.5 and 220 pounds, he is a a stout defensive player. He recently opened many eyes after his performance at "The Opening" regionals that took place in Atlanta in March. There he distinguished himself as a top linebacker among a crop of some of the best across the country that were in attendance for the event. This was especially done so as it relates to his quickness at the position in spite of his stocky size and frame. His numbers at the event which consisted of
running a 4.57 second 40-yard dash, a 4.27 second short shuttle, and a 40 inches vertical jump were good enough to earn the Warner Robins star and invitation to the "The Opening Finals" event that will take place June 30 through July 3, 2019, in Frisco, Texas.
While heavily emphasized as an athlete playing the linebacker position, Steiner actually plays on both sides of the ball for the Houston County program playing RB on offense. In his Junior season, he carried the ball 43 times for 259 yards on the ground and 5 rushing touchdowns in 9 games played. Defensively in the same said campaign, Steiner recorded 42 total tackles (27 solo tackles and 15 assisted tackles; 7 tackles for loss) while also registering a blocked punt.
Steiner currently holds 7 offers to include ones from Alabama, Auburn, LSU, and Stanford among others. It is very likely that he will add a few others from top collegiate programs before it is all said and done. It would seem highly probable that Georgia will be among those schools that will extend an offer to Steiner in the near future and such could feasibly occur on any given day. Could Steiner be the next Warner Robins native to receive an offer from the University of Georgia and play for the Georgia Football program in the future?