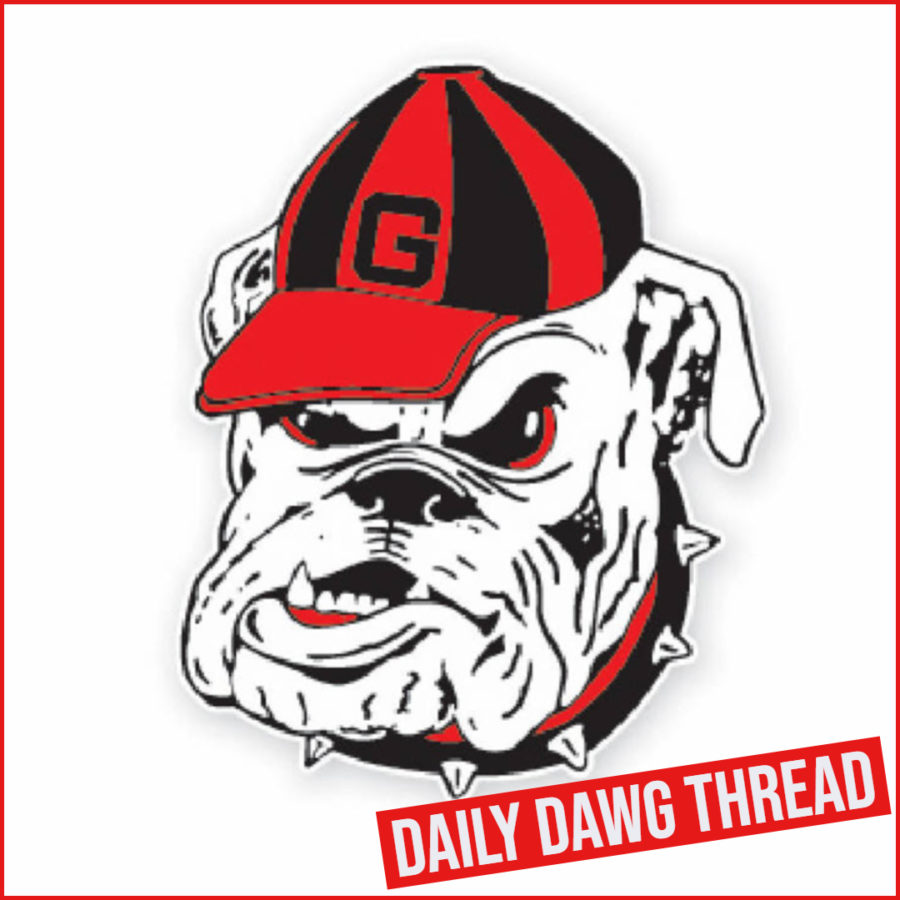 Daily Dawg Thread – 06June2019 – Class Of 2020 4-Star RB Jalen Berger – By Matthew Hall
While the Georgia Football program has 11 pledges to play and sits at #4 nationally in terms of Team Class Rankings for the Class of 2020, the Dawgs are still absent a running back commit for this year's recruiting cycle. One of the program's main targets at the position in the respective class is now off the board as 5-Star RB MarShawn Lloyd surprisingly committed to the University of South Carolina on Memorial Day. With Lloyd no longer in the mix of things, the Dawgs still have various prospective recruits that they have focused on including the #1 overall rated running back in the class in 5-Star Zachary Evans, 5-Star RB Kendall Milton, and 4-Star RB Seth McGowan among others. While there is a heavy recruiting emphasis on Evans and Milton and for good reason, McGowan is perhaps the best overall and well-round rusher of all of the uncommitted running backs in the Class of 2020. None of the aforementioned backs are sure bets to end up wearing "Red and Black" in the future and that means that UGA Football Head Coach Kirby Smart, Running Backs Coach Dell McGee, and the rest of the Georgia coaching staff have to keep their options open and look beyond players at the position that have already and continue to demand their efforts on the recruiting trail. It would appear that they are doing just that as the Dawgs played host to another running back target on Wednesday that does not have a Georgia offer as of yet but one could be very imminent in the near future. Class of 2020 4-Star RB Jalen Berger of Don Bosco Prep High School in Ramsey, New Jersey, was a visitor to Athens yesterday taking in a view and getting a feel for the Georgia Football program.
Berger already possesses a great frame, build, and stature as a running back standing in at 6-0 and 187 pounds. He is a very fluid, smooth, and athletic rusher that is surprisingly quick for his size. "The Garden State" prospect's speed is complemented in that he has great footwork, breakaway quickness, and is difficult to track down once on the run. Berger's running game and arsenal is further made more lethal in that he is an excellent receiver and can line up in the slot with the ability to make plays as a pass catcher.
Jalen Berger is currently rated the #9 overall running back and the #1 overall player in the state of New Jersey for the Class of 2020 per 247Sports Composite Rankings. As a Junior in 2018 playing for Don Brosco Prep, he ran the ball some 80 times for 553 yards and 8 rushing touchdowns. One saw more of the same from Berger as a Sophomore in 2017 where he ran for 458 yards on 66 attempts and posted 7 rushing touchdowns. He further added 3 receiving touchdowns on 16 receptions and 138 receiving yards during the course of his Sophomore campaign.
Berger is a highly sought after recruit and has been a hot commodity as of late as it relates to attention on the recruiting trail. He possesses 29 offers from a multitude of schools and many Power 5 programs to including Alabama, Michigan, Ohio State, LSU, and South Carolina among others. He recently visited Alabama only a few short days ago and has also visited Syracuse, Ohio State, Pittsburgh, and Michigan this Spring. He will most likely receive a Georgia offer sooner rather than later considering the Dawgs' absence of a RB commit for the Class of 2020 and his recent rise in the rankings along with the amount of attention he has been garnering from other programs as of late. Look for the Dawgs to take the appropriate steps and make a push to bring this talented running back with receiving abilities into the fold for the Georgia Football program. Berger has already let it be known that he will announce his commitment decision in a nationally televised fashion when he attends the Adidas All-American Game on January 4, 2020, in San Antonio, Texas, on NBC.