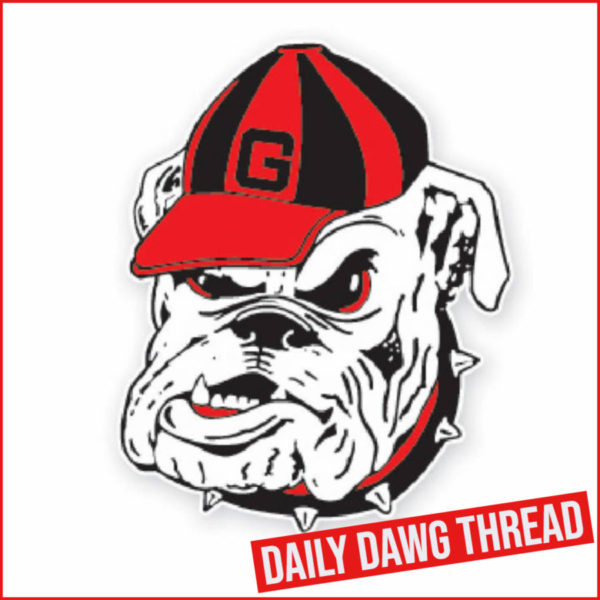 Could UGA pull one of the nation's top linebackers from the state of Utah?
At 6-foot-2 and 266 lbs, it is hard to miss Noah Sewell, especially when you see him moving downhill like a heat-seeking missile towards the ball carrier. Sewell was impressive last week at The Opening Finals out in Texas, including a 4.75-second forty and a head-turning 4.13-second in the shuttle. His performance and test results earned him an impressive rating of 132.39.
Noah Sewell at 6'2 266lbs running a 4.75 forty 💀 @Blessah_2 🤙 @PolynesiaBowl pic.twitter.com/u5kRqolfpj

— Football Recruit. (@FootballRecruit) July 6, 2019
ARE THERE STILL ANYMORE QUESTIONS?🤷🏽‍♂️ IT'S IN BIG-BOLD, BLACK & WHITE PRINT 👀…😤😤 NOAH SEWELL @Blessah_2 CAN PLAY LB👊🏽💥💣💥 pic.twitter.com/wAr6ws3RJX

— Gabriel Sewell, Sr.🇦🇸 (@gsewell_sr) July 2, 2019
Sewell hails from Orem, Utah where he plays at MLB and RB for the Orem Tigers high school football team. Last year, for his junior season campaign, No. 2 racked up over 100 tackles including 16 for a loss, 4 QB sacks, 2 interceptions, and 4 forced fumbles. He is currently rated as a 4-star prospect by 247 as well as ESPN and Rivals and is considered the No. 1 player from the state for the 2020 class. While he is listed as an athlete by both 247 and ESPN, he is projected as one of the top ILB prospects. So far, Sewell has offers from over 34 programs including Georgia, Arizona, Alabama, Auburn, Florida, LSU, Ohio State, Oregon, and Texas A&M to name a few, but what are the Bulldawgs chances here?
Noah plans to narrow down his list of top schools towards the end of July on the 28th, which is his dad's birthday. Some think Oregon is a slight favorite and part of the reason is Sewell's older brother, Penei, is a sophomore offensive lineman for the Ducks. However, he also has two other brothers who play college football, Nephi, a junior DB with the home state school, the Utah Utes, and Gabriel, a senior LB with the Nevada Wolfpack. If you are tracking his visits, Sewell recently visited Alabama in June along with Tennessee, and he has an official planned to Texas A&M in October for the Aggies' home game versus the Crimson Tide. Expect the recruiting race for Sewell to be a fierce one, but don't count out Kirby Smart and this Georgia coaching staff.
Check out Noah Sewell's highlights by clicking on the below video clips.