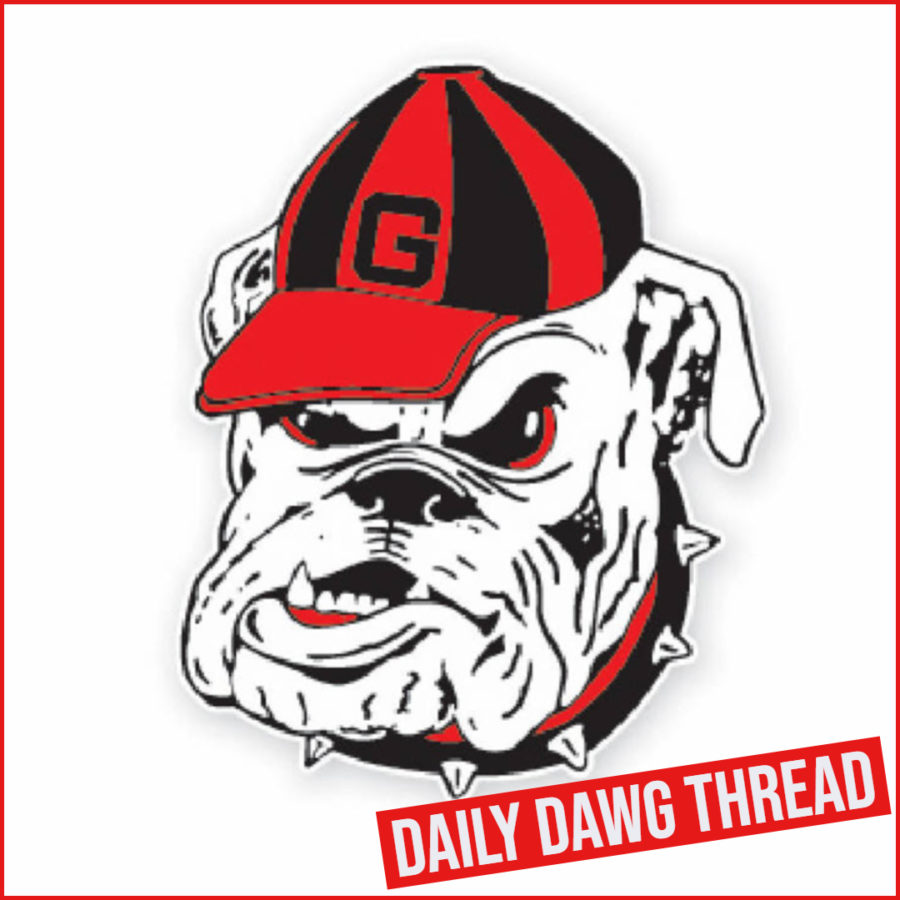 Daily Dawg Thread – 12June2019 – Class Of 2021 4-Star QB Carlos Del Rio – By Matthew Hall
Fresh off of the commitment of Class of 2020 4-Star OT Joshua Braun on Monday evening, the Georgia Football program is playing host to some of the best prospects in the country over the course of the next few days in Athens with its annual 7-on-7 competition. Several of those in attendance are already committed to play "Between The Hedges" in the future including Class of 2020 4-Star DT Jamil Burroughs and Class of 2020 4-Star WR Justin Robinson. Along with those that are already slated to wear "Red and Black", many other prospective recruits that remain uncommitted to any program thus far will put on display their talents for the Georgia coaching staff to see. One of those that will no likely have UGA Offensive Coordinator James Coley's attention is in-state Class of 2021 4-Star QB Carlos Del Rio of McEachern High School in Powder Springs, Georgia.
Del Rio is currently the #12 overall rated pro-style quarterback and the #21 overall rated player in the state of Georgia for the Class of 2021 per 247Sports. Though young and still raw, the Peach State QB has a nice frame and build for the position of play standing in at 6-2.5 and 201 pounds. This size, along with a good bit of speed to go along with it, allows for the McEachern QB to scramble some to move the chains. Other positives that the gunslinger possesses are good arm strength, an ability to throw on the run, and maneuverability in and outside of the pocket. There are some flaws present with the incoming Junior's game though. Del Rio sometimes makes throws off of his back foot that are dangerous. Moreover, he has been known to throw into crowded coverage and tight windows that ultimately lead to turnovers. These are areas of the young quarterback's game of which he will need to improve upon moving forward and are ones that will likely work themselves out with experience and more snaps under center.
In 12 games as a Junior in 2018, Del Rio threw for 2,138 yards on 156 completions in 273 attempts. He threw for 20 TD's in that same said campaign but also threw 11 interceptions. If he can refine the tools of his game in the aforementioned areas noted, the amount of turnovers will fall. One would expect that these numbers will indeed improve in the coming season and even more so in the QB's Senior campaign. In spite of his youth and the raw attributes and flaws of which he must work on, plenty of collegiate programs have taken notice of the young QB and his potential and have extended offers in his direction. The Powder Springs prospect currently holds 12 including ones from Florida, Ole Miss, Florida State, Tennessee, and Kentucky among others. A good showing and some productive play at the 7-on-7 competition currently taking place at the University of Georgia could end up producing an offer from the Bulldogs given that UGA Head Coach Kirby Smart, OC James Coley, and the rest of the Dawgs' coaching staff like what they see. In any event, Del Rio is a valid quarterback prospect with much room for growth and if the Dawgs do not offer him a scholarship now it does not mean that he will not receive one from them in the future. As with so many others, stay tuned for more developments and events to unfold with this recruiting story as they transpire and come about. Until then and as always, Go Dawgs!!!