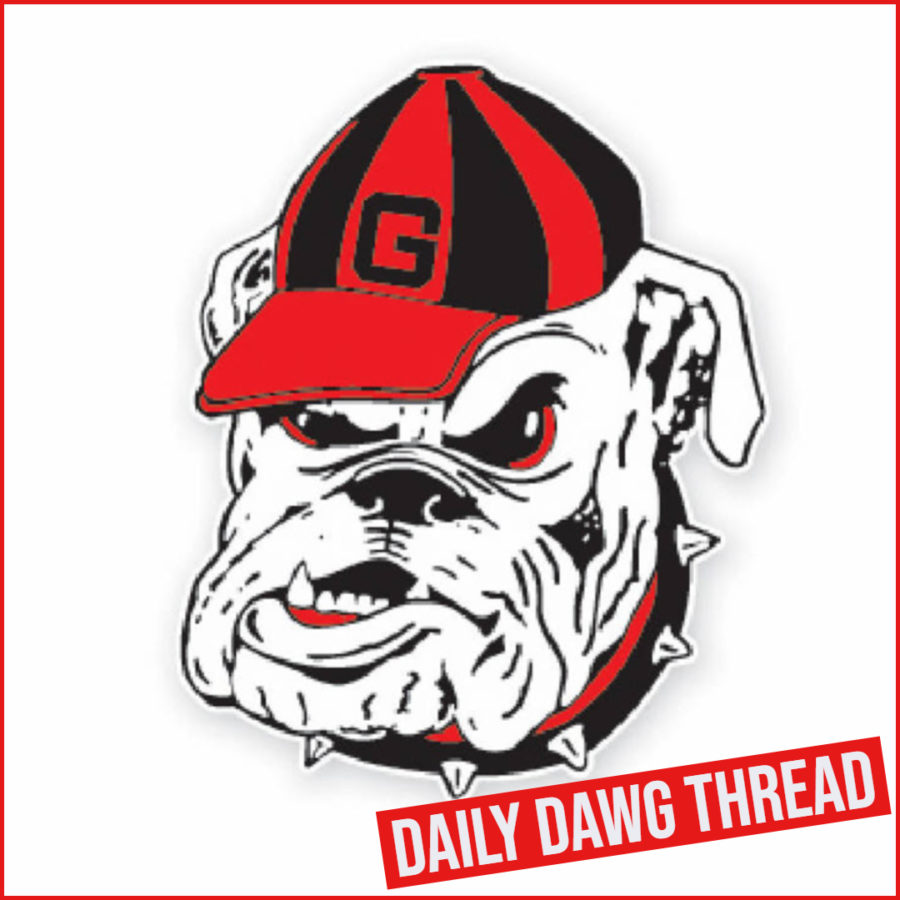 Daily Dawg Thread – 12May2019 – Class Of 2020 4-Star WDE B.J. Ojulari – By Matthew Hall
The game of football brings groups of men closer together like no other sport and from it lasting friendships, bonds, and the like are formed. In essence and in a nutshell, the game on the gridiron forms a brotherhood for the ones that play it together and that take part in it collectively. Sometimes though, the term "brotherhood" takes on a whole new meaning with regards to the game of football and it is used and referenced to in a more literal sense and form. Such can be seen in the example of former University of Alabama WR Calvin Ridley and recently departed UGA WR Riley Ridley. While the Ridley brothers did not play together on the same collegiate roster, they did square off against each other in the realm of collegiate football when the Dawgs squared off against Alabama in the College Football Playoff National Championship game on January 8, 2018. Now they both are playing for teams in the National Football League with Calvin Ridley suiting up for the Atlanta Falcons and Riley Ridley soon to be doing so for the Bears in Chicago.
The upcoming college football season will also proffer another set of brothers that will face off against one another when Georgia plays at Auburn on November 16, 2019. UGA quarterback Jake Fromm at that time play against his younger brother Tyler Fromm for the first time at the collegiate level. The younger Fromm is a recent tight end commit to the Tigers and he will be participating in his first season of SEC play in 2019. The meeting will also be the first time that Jake and his younger brother have played against each other as opponents rather than alongside one another as teammates. The Fromm brothers both played on the same side of the ball in 2016 during Jake's Senior season of high school at Houston County High School in Warner Robins, Georgia, and they did so in an effective manner.
All of the aforementioned leads up to another possible "brotherhood" storyline that may come to fruition in the near future and it involves the Georgia Football program. Azeez Ojulari in an outside linebacker currently attending and playing for the Dawgs. He enrolled in Georgia in June of 2018 and he saw his first collegiate action when Georgia hosted Middle Tennessee State last season recording one tackle for a loss. During last year's campaign for the Dawgs, Azeez also saw some fourth-quarter action during the Georgia Tech game and he played extensively in the Sugar Bowl loss versus Texas recording three tackles. Given the latter action and it coming in at the end of the season, he will presumably play a much larger role in the coming season on Defense for Georgia. He may also soon be joined by another defensive playmaker that has close ties with him in the literal sense. Azeez Ojulari's brother, B.J. Ojulari, is a 4-Star DE in the Class of 2020 from Marietta High School in Marietta, Georgia. The younger Ojulari is a defensive recruiting target of the Georgia Bulldogs and is currently slated to play for the Dawgs per 247Sports Crystal Ball Predictions.
B.J. Ojulari is currently rated the #10 overall weak-side defensive end in the country and the #21 overall player in the state of Georgia for the Class of 2020 per 247Sports Composite Rankings. He is already in possession of a nice frame and stature standing in at 6-2.5 and 222 pounds. Along with this build, he has exhibited his versatility as a defender playing both the defensive end and outside linebacker position for Marietta. He is gritty and is quick making it hard for those on the opposite side of him to defend against. Having the skill set of speed that he maintains, the younger Ojulari is fast off of the edge and can get into the backfield quickly. He has further shown that he can stop the run and track down running backs as well as play sideline to sideline when on the field in a linebacker capacity. As a Junior for Marietta, Ojulari logged 104 tackles, 5 sacks, 18 tackles for loss, 2 forced fumbles, 1 fumble recovery, 2 passes defended, and 1 blocked kick. Over the course of the last two seasons at Marietta, he has compiled some 205 tackles, 14 sacks, 37 tackles for loss, 3 forced fumbles, 5 fumble recoveries, and 4 passes defended in a total of 24 games. Ojulari currently holds 18 offers including one from the likes of Alabama, Auburn, Florida, Tennessee, and Georgia among others. Look for him to end up playing alongside his brother in the near future in Athens unless something drastic comes about that were to change his mind in terms of his decision on where to play.