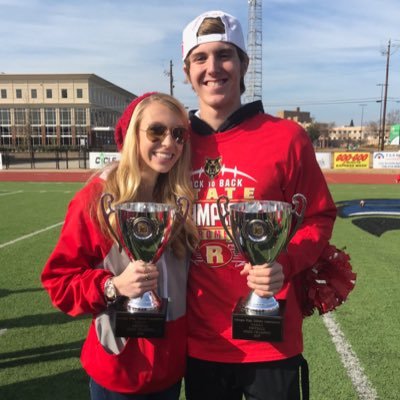 Daily Dawg Thread
TODAY'S FEATURED PROSPECTS
Peter Parrish
CLASS: 2019 
POSITION: DUAL QB 
HT, WT: 6-1 198 
SCHOOL: Central
CITY, STATE: Phenix City, Al 
STATUS: HARD COMMIT: LSU 6/22/18
# OF OFFERS: 20 offers 
UGA OFFER: No
NEWS:
Peter Parrish is a four-star dual-threat quarterback from Phenix City, Alabama. He's 6-1 198 pounds. According to the latest 247Sports Composite rankings, he ranks as the No. 12 DUAL and the No. 13 prospect in AL. Parrish currently holds 20 offers with the latest coming from Pitt on June 1. On June 22, he committed to LSU. Before that he visited FSU for camp on June 8. There was some love there for the Bulldogs, but shortly after Georgia nabbed John Rhys Plumlee. Parrish doesn't hold an offer from Georgia, but at the time it felt like the Bulldogs could have pulled the trigger. He will be at the Game today so he will get to see what both teams bring to the table. Parrish will likely stay with the Tigers.
Highlights –
Knox Kadum
CLASS: 2019 
POSITION: PRO QB
HT, WT: 6-2 180 
SCHOOL: Rome 
CITY, STATE: Rome, GA 
STATUS: Undeclared 
# OF OFFERS: 10 offers 
UGA OFFER: No
NEWS:
Knox Kadum is a three-star pro-style quarterback from Rome, Georgia. He's 6-2 180 pounds. According to the latest 247Sports Composite rankings, he ranks as the No. 55 PRO and the No. 154 prospect in GA. Kadum currently holds 10 offers with the latest coming from Charlotte 49ers on June 24. Akron offered on May 22. Kadum visited LSU on March 17, Vanderbilt on March 22, Duke on March 24, and Alabama on April 7. Kadum doesn't have an offer from any power five schools, but as he continues his senior season, the love is beginning to start. Georgia has shown some interest and could be the first power five schools to offer. I'm starting to think more and more that the Bulldogs could take two QB's in the 2019 class to build some depth, but not 100 percent sure. He could be a prime candidate. If the Bulldogs offer it'll be hard for him not to commit. Kadum will be in town this weekend for Georgia vs. LSU matchup where he can see two teams he likes play. He may end up at a JUCO school, but at this point, bigger schools should start showing him love and getting him more offers.
Highlights –

*PRIVATE HIGHLIGHTS*

---